This is what I'd wear to a pop concert. Actually, I wore this to a pop concert I went to last month. Only I changed the top and the shorts and removed the stockings. I sticked with the camouflage jacket since it gives my look so much oomph

!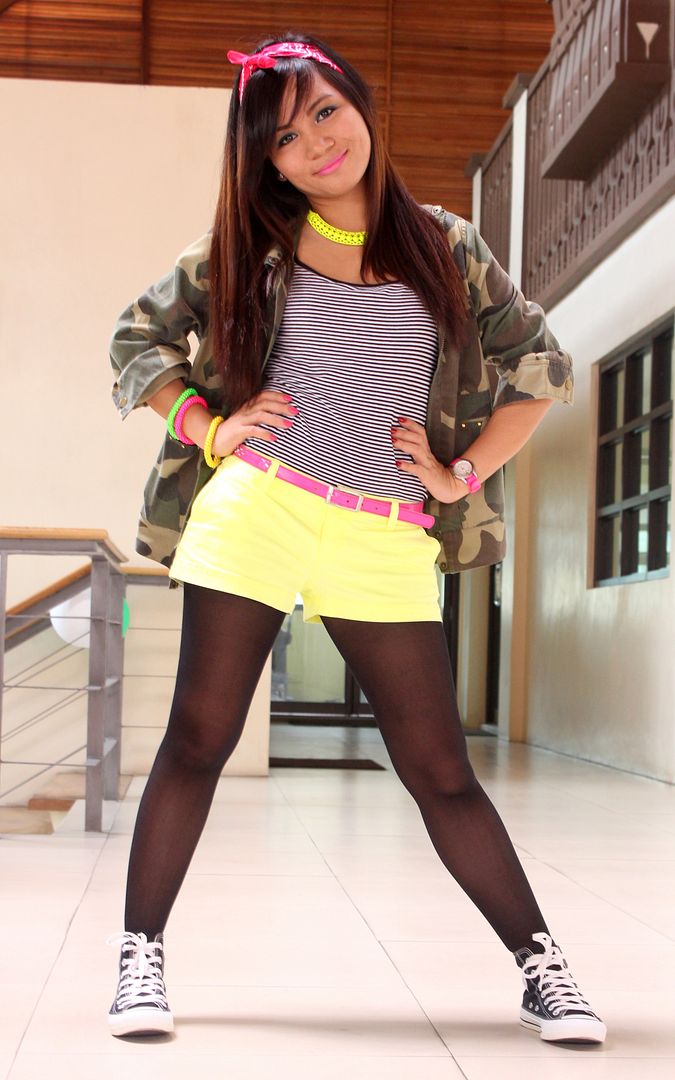 Pop concert goers are usually teens and students in high-school or college. So being the going-27-woman that I am, I had to somehow fit in with the kids, so I dressed up

in colorful

outfit. And the camouflage

jacket

is my way of "blending in". lol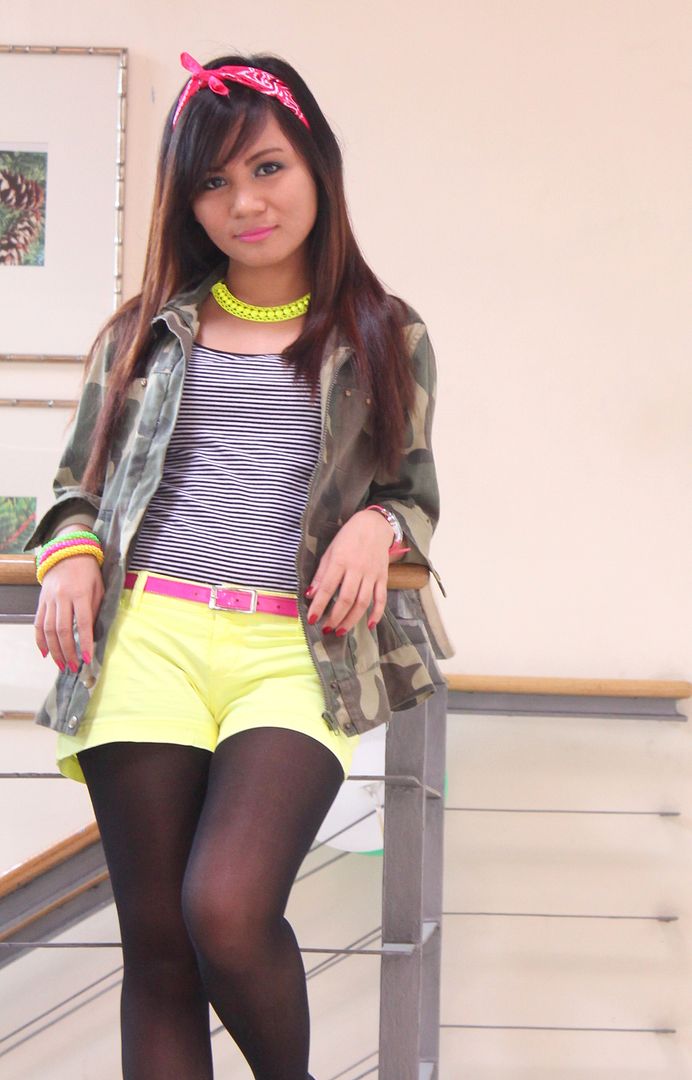 On a regular day, you'd pick your top first, right? But like I said, you should pick your shoes first and then work your way up when you're picking your concert outfit. And what could be more comfortable tha

n a pair of good

ol' Chucks?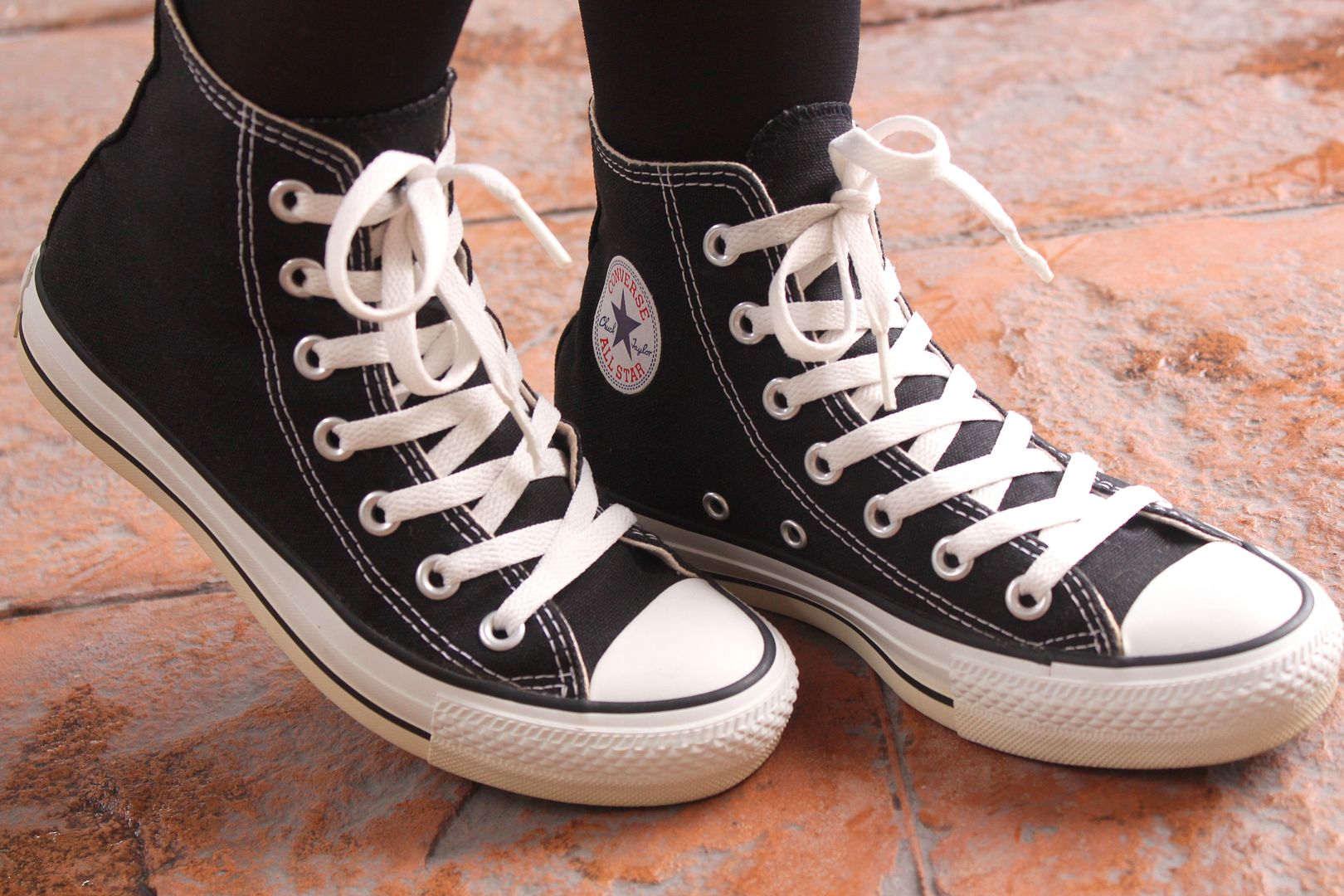 High cut sneakers (Con

verse

)
You'll never guess where and how I got this cool camo jacket. Ukay-Ukay! (

Thrift

shop

)
I'm not skeptical when it comes to buying stuff from the ukay stores. You just need to know what pieces that are safe to get from there. You may want to skip tops and shoes. But jackets, skirts and pants are definetely worth buying! Ukay's have unique pices

that you'll never find anywhere else, atleast not in the PH. And not to mention, they only cost around Php50 each ~$1.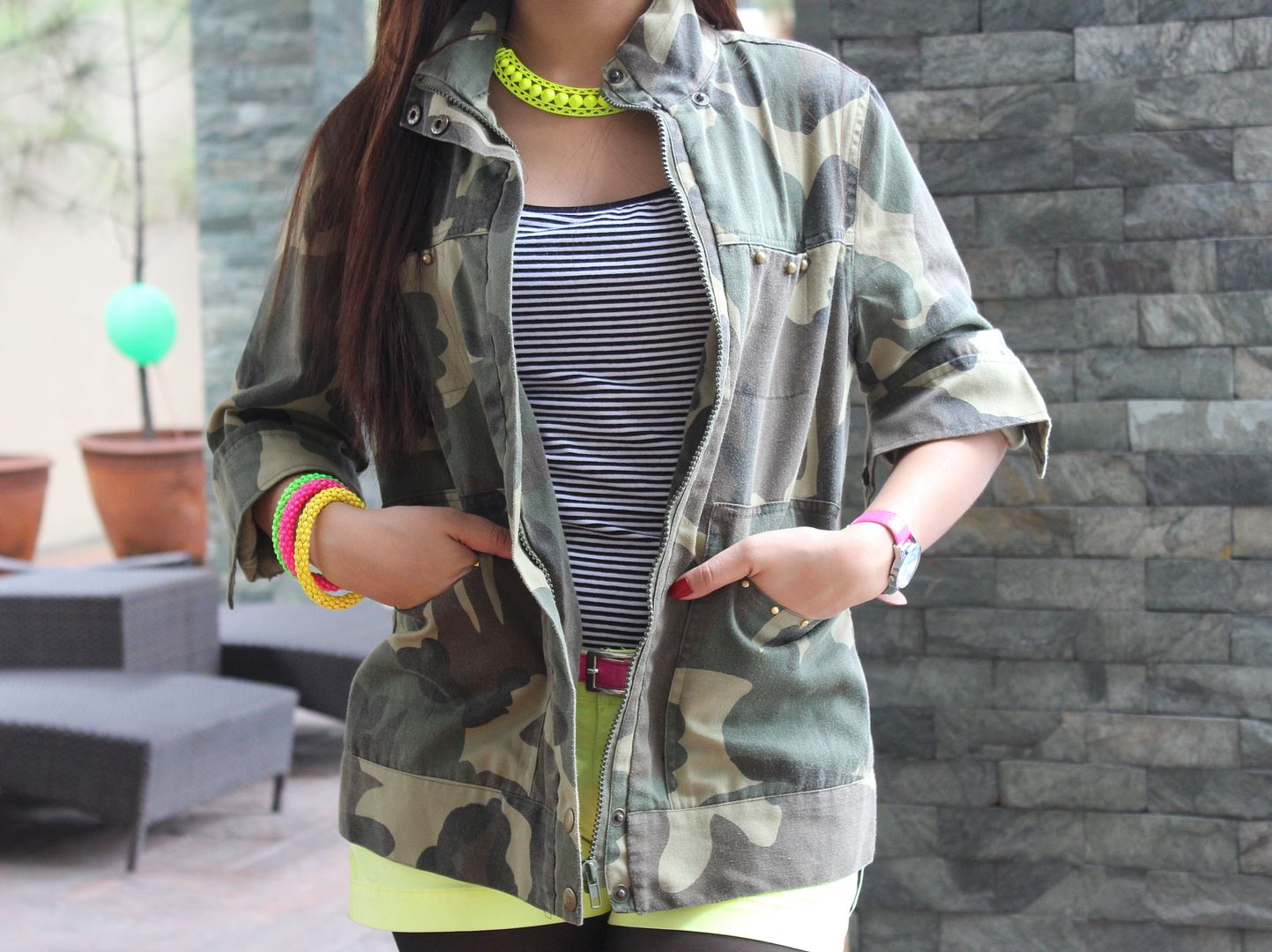 Camouflage

jacket (

Thrifted)
Striped

tank top (Express)
Neon shorts (Mossimo) Neon bel

t(YRYS)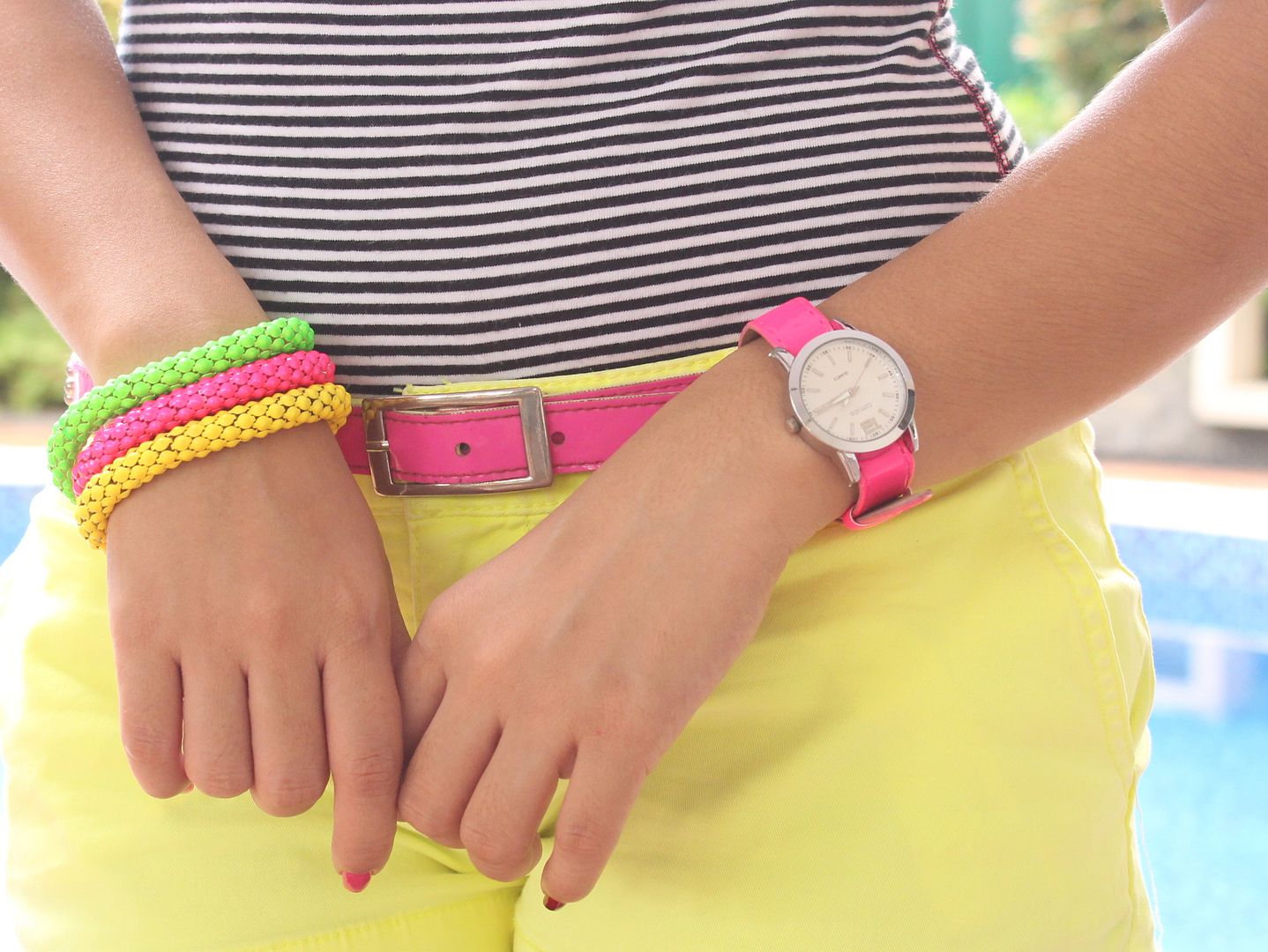 Neon arm candies (168 Mall) Watch (Tomato)
Lips (MAC - Please Me)
Nails (Skin Food - PK

202)
It started raining while my friend and I were in the middle of shooting. As they say, kiber sa ulan.
We headed t

o

the nearest mall after that (to buy a new camera to use to the concert) thus the manequins behind me.

:)
I used my 650D dslr to take the photos, but I don't understand why they are so grainy. I need to meet a photographer who'd be willing to take my

photos. Or at least, I need to learn how to properly handle my camera. sigh.
Thank you for reading! One more

concert outfit to go.
Kristine