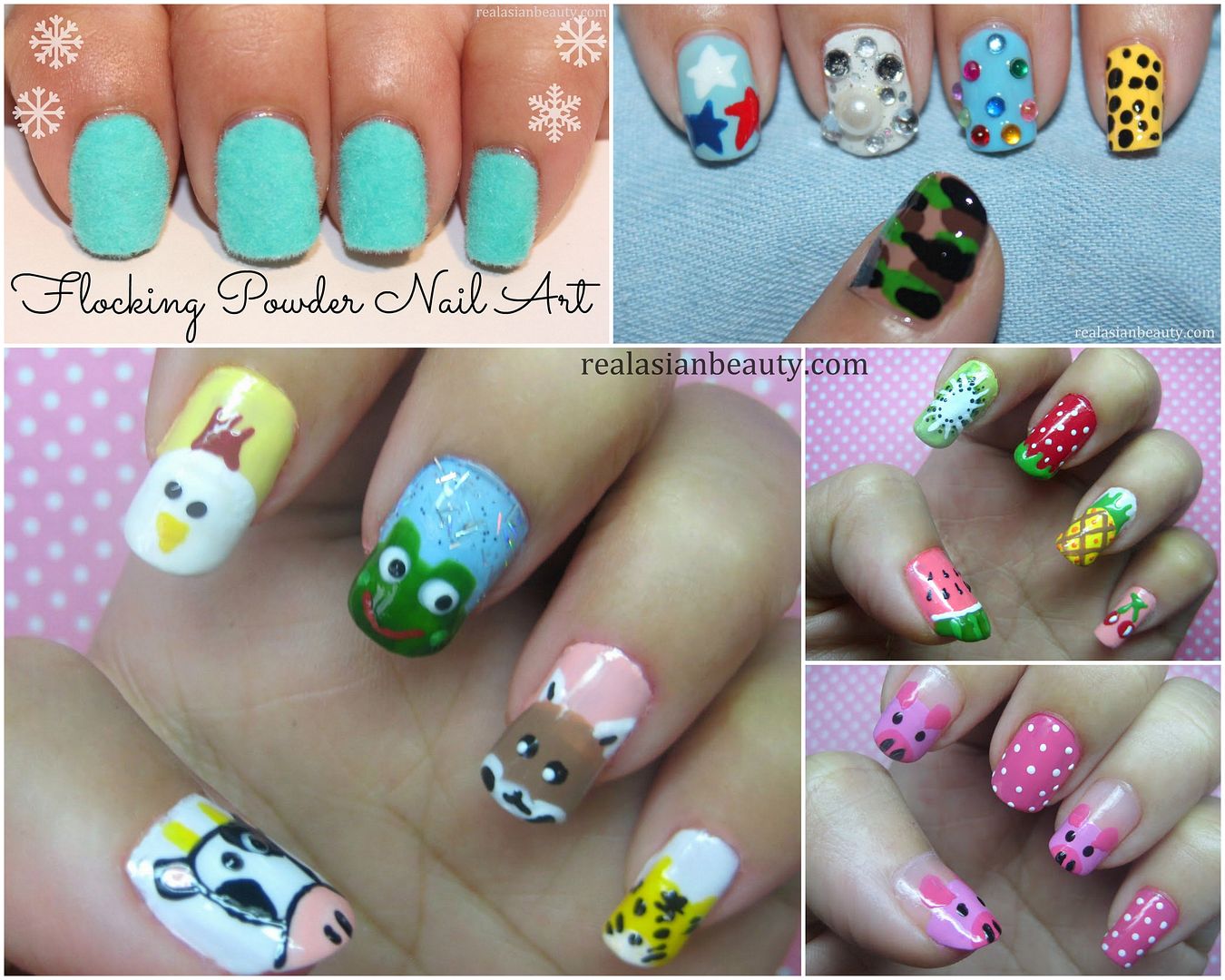 Do you like any of the nail arts in the photo above? I'm sure you do! How

cute are they?
Nail art is really one of the hottest trends these days. For that I am thankful that I know how to draw a little and my nails are strong and don't break easi

ly.
If you visit my YouTube channel, you will notice that most of the videos I upload are nail art ones. The fre

quently asked questions are...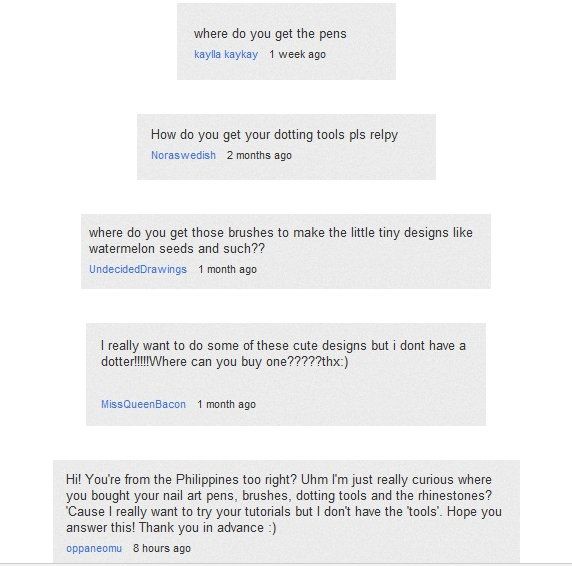 So to answer your questions, I'm recommending

to you one of my favorite online stores to shop for nail art tools!
Also, I will list down some of the essentials in

building your own nail art collection.
1.) Nai

l Art Brushes
-

Used

for making intricate drawings like Strawberry, Panda or some small details. Can also be used to make stripes and swirls.
2.) Dotting Tools
Perfect for making dots. Can also be used in creating flowers

or hearts.
3.) 2 Way Nail Art Pens
-

I get asked about this a lot. 2 way meaning it works as a pen and as a brush. If you remove the cap, it serves as a pen to let you create free hand drawing on nails. Twist the cap and pull it out

if you want to draw stripes using the brush.
4.) Nail Strip

e

r Tape
-Perfect for people who don't have steady hands. This can be used to create perfectly straight lines. Can also be sticked on the nail to create colorful stripes o

r patterns.
5.) Rhinestones, Studs and

Pearls
- My favorite are these studs and stones. They make the desi

gn more dainty and girl and just so cute!
If you have decided which items to pick, be sure to visit BornPrettyStore.com.
They of

fer FREE SHIPPING which is such a great deal!
Also, don't forget that you can get 10% OFF when you purcha

se using my discount code! :)
Have fun shopping! Don't forget to check out my nail art posts to get some ideas on what to paint on you

nails

! :)