If you read my blog about the recent

concert

I've been to, then you probably know that Infinite is my favorite group now. They released a new song last week so of course I had to turn their outfits into a nail art creation! :)
Here's what I came up with.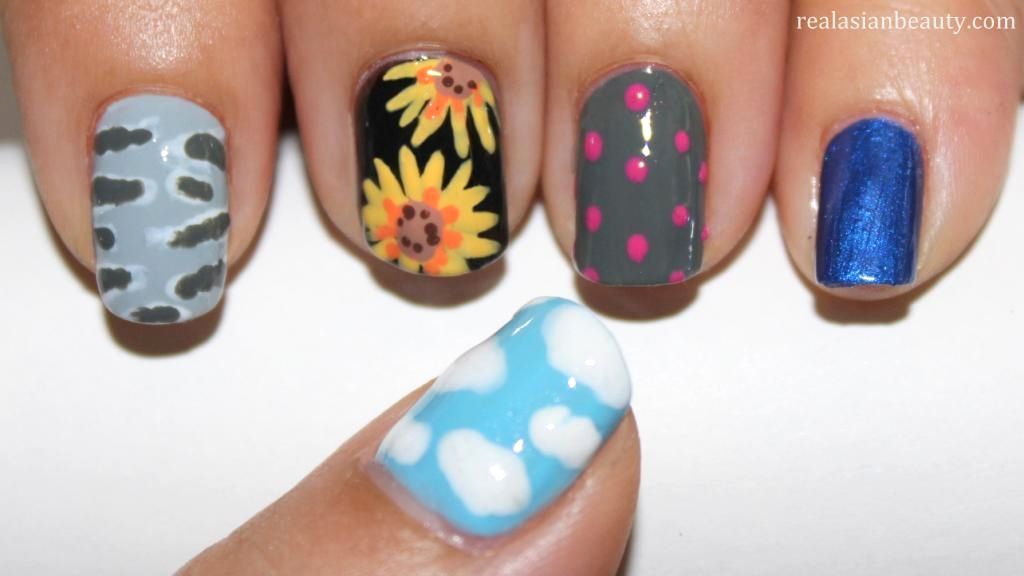 What do you think?
Honestly, when the music video came out, I was really dismayed! Seriously, who (in their normal state) would wear loud and printed coats, neon pants, sunflower-print top and sparkly blazers? Who?!
Infinite and Woollim, I love you but really the outfits?
So to give you more of the not-so-eye-candy outfit inspirations, here are the photos :
THUMB :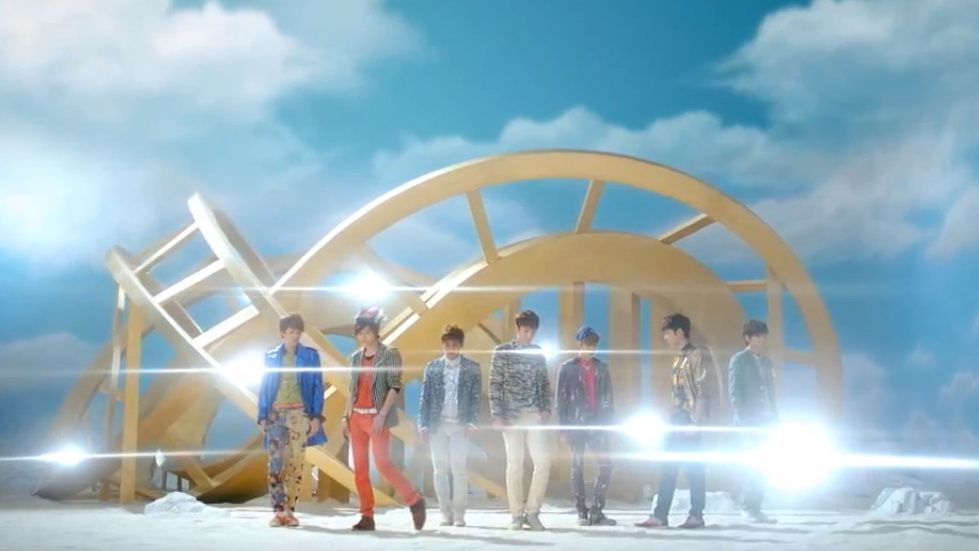 INDEX :
MIDDLE :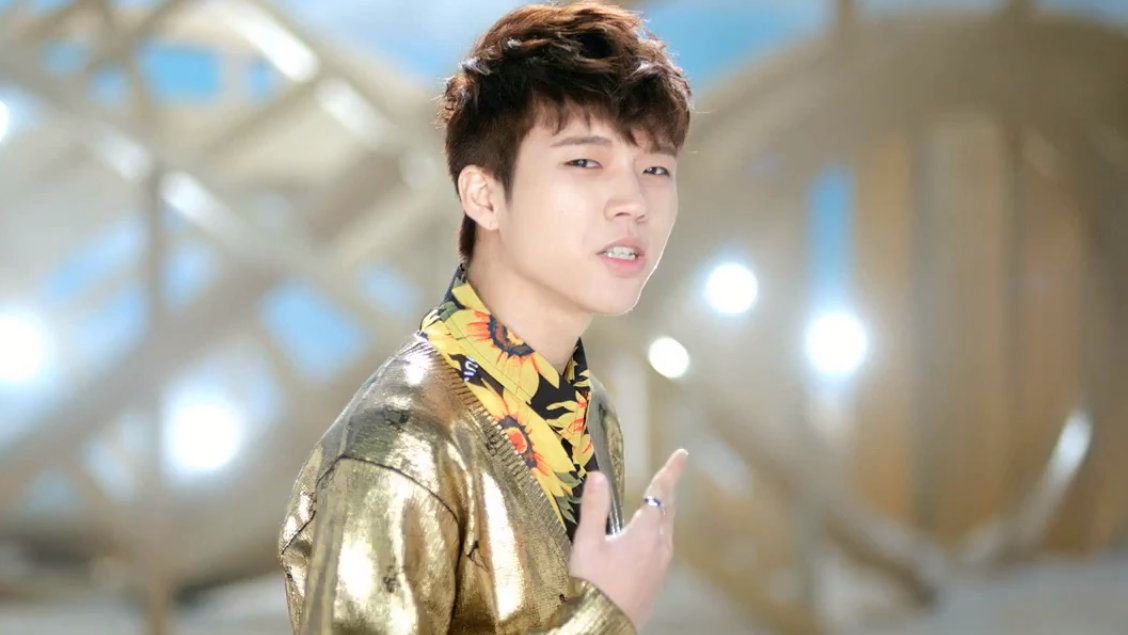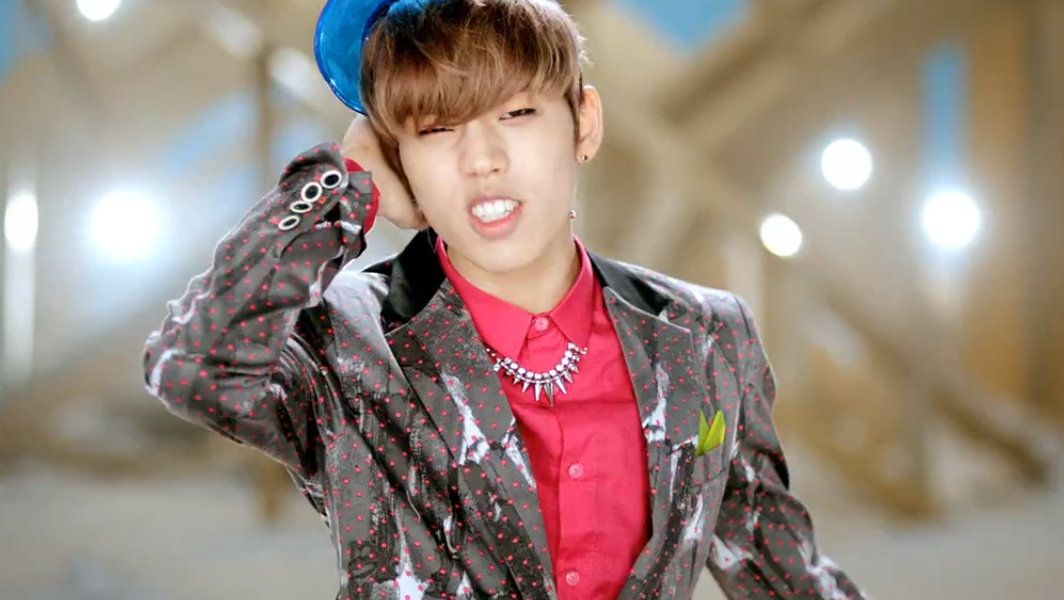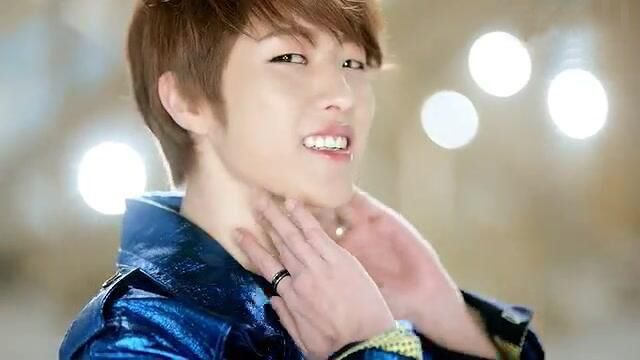 Watch the tutorial here :
FAQ

: They look too pretty and feminine plus they wear eyeliner, are they gay?
Answer

: Lol, no guys! These guys aren't. Well, we will never know for sure. lol But as far as I know and other fans know, none of them is gay. You must understand that this kind of fashion and appearance is what's hot in Korea and in some parts of Asia. They like boys that look cute and who use eyeliner and sparkly suits. Yes, you're not a Kpop star unless you use eyeliner. hehe :)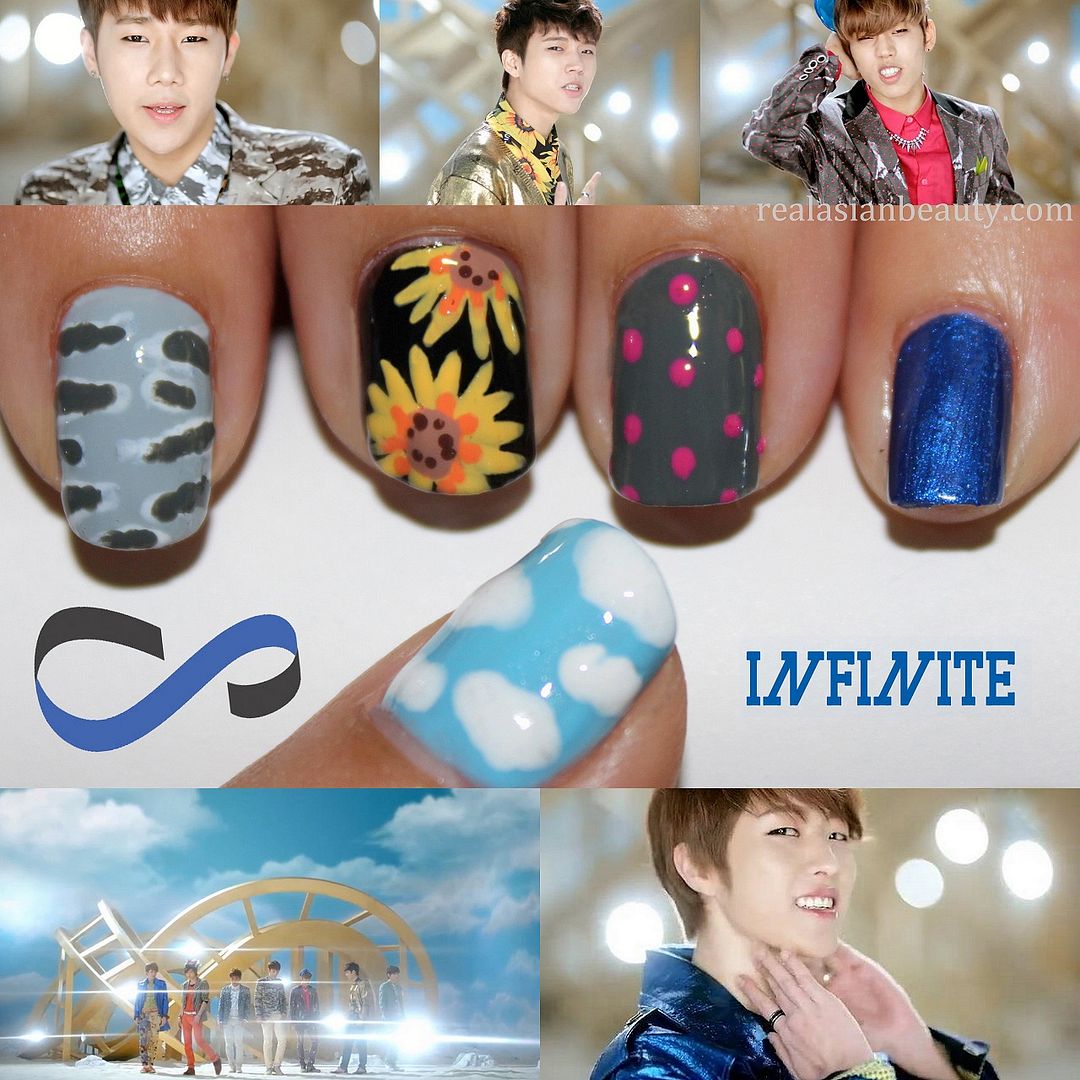 I hope you like this nail art. I admit that the sunflower is not my favorite. I did it three times and still failed doing it big time. Really, how does one paint a perfect sunflower? Please teach me. lol. This isn't my favorite nail art design. Why must it be of my favorite group's nail art? Sigh, I rant too much these days. I gotta stay positive..... :)
* * *
Also, one viewer left this comment on Youtube saying...
Like I always say, there's really nothing wrong about being a K-pop fan. I will always and forever say that. I mean, I am not an anime, cosplay, Justin Bieber or One Direction fan but honestly I see nothing wrong in liking these people. So why would liking Kpop or doing something related to Kpop be of any difference?
There are as many nail artists as make-up gurus on YouTube. And since there are a lot of them already, chances of having videos with the same theme is very likely. You know, great minds think alike. These people are all so good and talented. So how do I make my channel stand out? Yes, by doing Kpop nail arts. :)
So good news for my readers who are Kpop fans and bad news for those who aren't. No, I'm sorry, I will not stop creating K-pop inspired nail arts. Maybe 10 years from now I will, but while Kpop is still selling like hot pancakes, no I won't stop. :)
* * *
What do you think about this Infinite Man In Love nail art?
And do you think I should stop doing Kpop related videos? Leave your comments below! :)