I really love connecting with you guys because it makes me feel like we are all connected and close, though most of you are literally on the other side of the world.
One way to get in contact with you guys is through Instagram. It's actually my favorite sns. I like it more than Twitter because for me, pictures say so much more than 160 character tweet does. But it could just be me. :)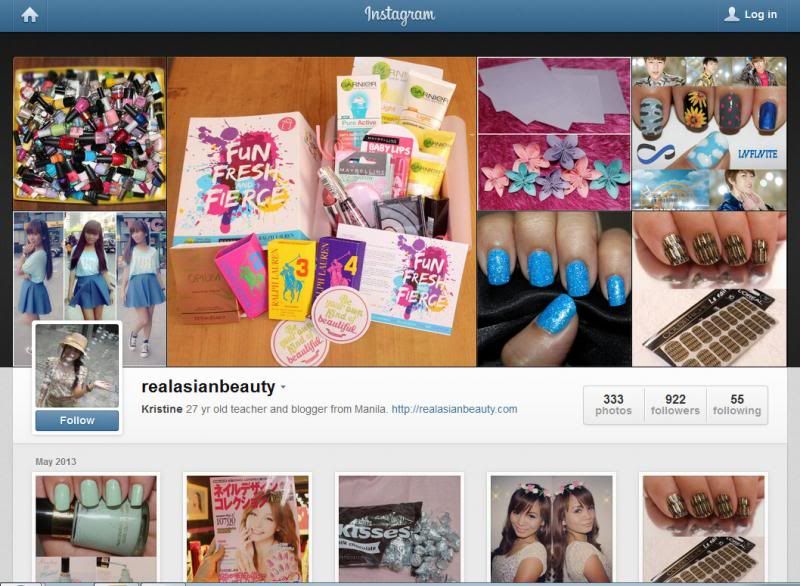 If you haven't followed me on Instagram yet, here is a photo dump just in case you wanted to see some photos from there.
But I didn't want to flood my blog with photos, so I just went ahead and collaged some of my favorite photos. Some of them are really old, but yeah enjoy! :)
1. I was cleaning a purse where I put receipts and pay slips in when suddenly I saw a $100! I didn't know I had it there. It's true when they say there's money in trash!
2. The night I got my Shih Poo pet, Fluffy in August 2012. She was so tiny and cute!
3. Fluffy likes to cuddle and sleep where I am.
4. I was fixing my things in the box, when Fluffy jumped in. I guess she wanted to play peek-a-boo. How cute?!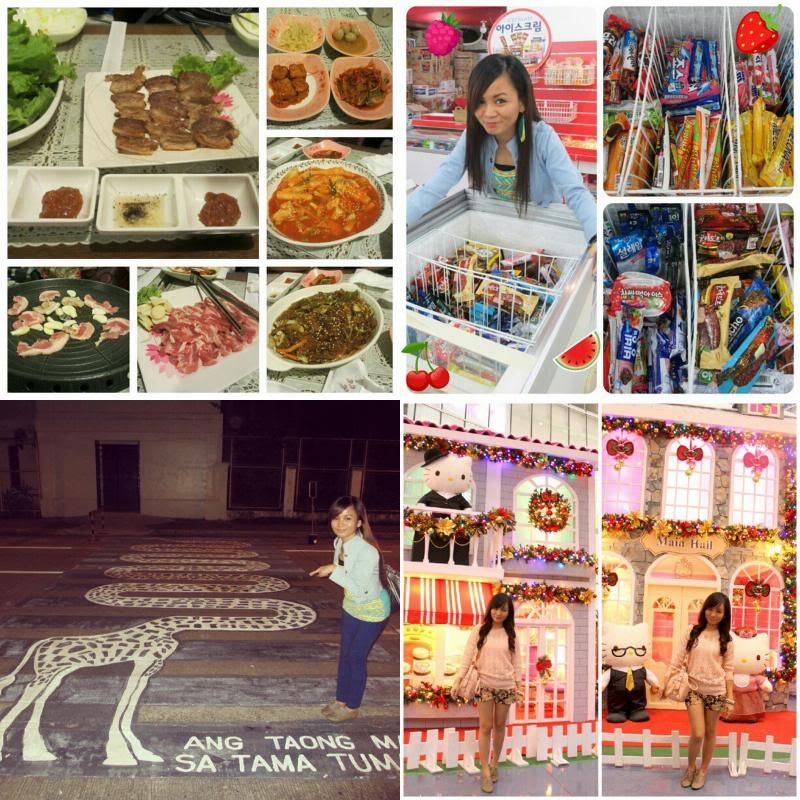 1. I am a sucker for Korean food! I looove Korean food!
2. Right after a sumptuous Korean dinner, my friends and I went to the nearest Korean grocery for some Korean ice cream!
3. Streets in Ortigas look like this. Pedestrian crossings are so creative, they look like a hybrid of Giraffe and snake! lol
4. Hello Kitty Christmas town in SM North Edsa The Block.
1. A typical day in the office. No, I don't work at a call center, though it looks like it. :)
2. Some of the nail polishes I managed to acquire since I started doing my nails.
3. Halloween in the office. My colleagues are so creative, they did everything from scratch!
4. They said the world will end on 12-21-12. Apparently, it didn't. I was with my BFF, Mi-ann.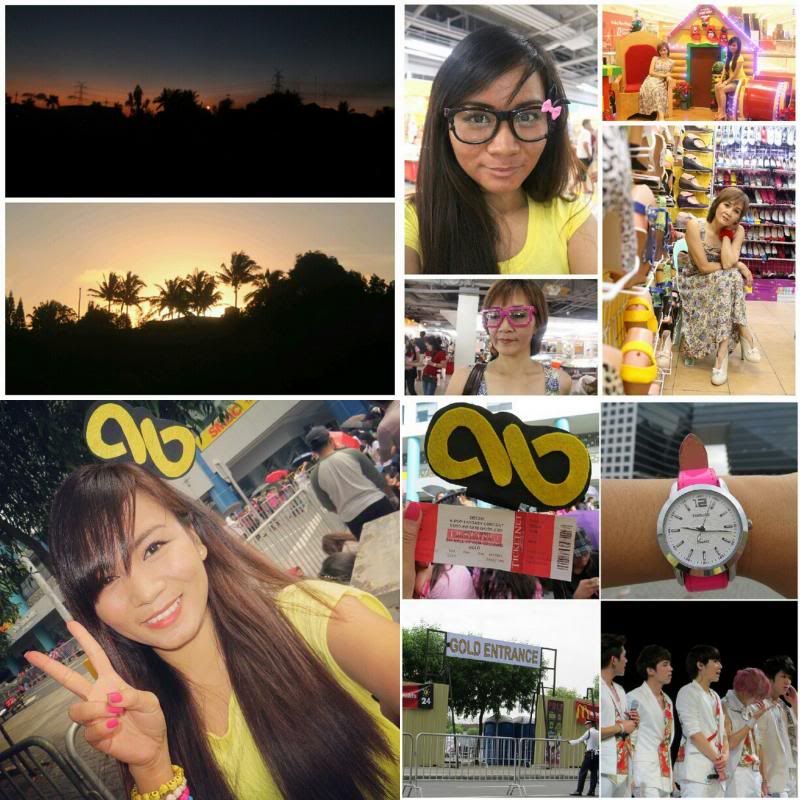 1. Sunrise at Tagaytay.
2. Christmas bazaar shopping with my mom. :)
3. INFINITE
∞
4. Dream Kpop Fantasy Concert, January 19, 2013. I waited in line for 9 hours. :/ But it was so worth it!
1. INFINITE
∞
Thanks to my Canon camera, my pictures are pretty decent though I was far from the stage.
2. Ay yo, GG! Girls Generation at the DKFC
3. A typical Satuday afternoon. I sleep in on weekends! Don't you? ;)
4. My mom saw this cool dog that could sit the back of the motorcycle while running without him falling off.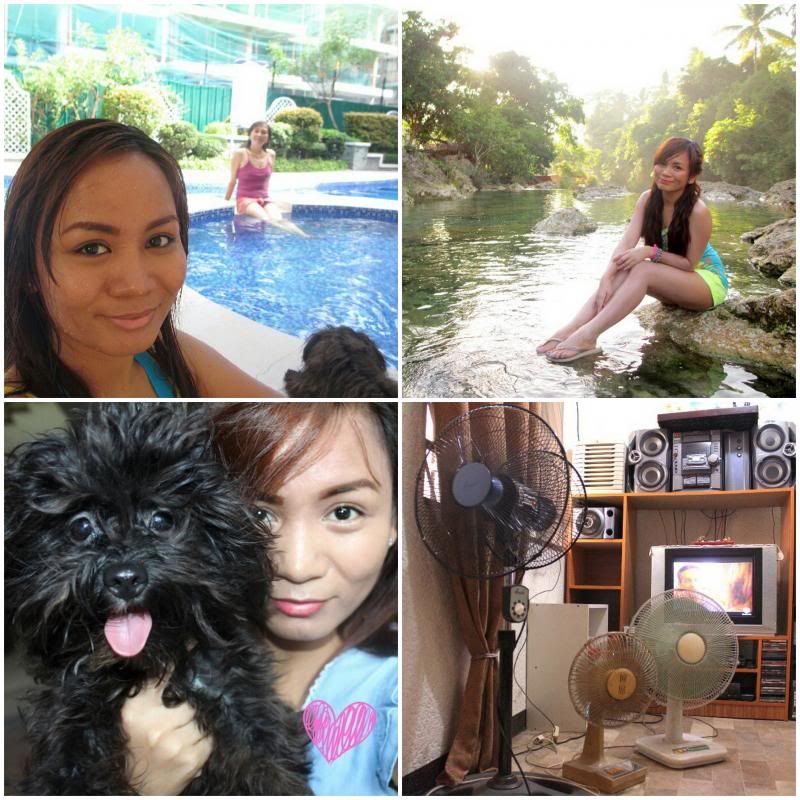 1. Swimming with my mom and our pet, Fluffy. :)
2. Bolinao Falls in Pangasinan
3. Fluffy's epic face while I was trying to take a photo of us.
4. Hot Summer in the Phillipines is HOT!
1. I found this KPOP ice cream at a store. Even ice cream is a Kpop fan?
2. Cheer leader look. I love that my shirt says TURE and then you can pretty much add a syllable before or after it. Like pictionary, ain't it?
3. My Hello Kitty face.
4. Finally got myself a dainty rose crown I often see on Lookbook. :)
Those are some of the photos on my Instagram.
If you want to see all of my photos, you may click here.
If you are on Instagram and haven't followed me yet, please don't forget to FOLLOW. My username is RealAsianBeauty.