I went to the mall a couple of weeks ago with my friend when I saw this set of fabric crayons. I immediately thought you guys would want to see how it's done so I bought it! Yay!
I know you guys are like me, we love DIY! I mean, I love shopping and buying ready-made items, but since my taste sometimes get too mainstream, I sometimes have that shameful moment when I run to a person wearing the same outfit/item as what I'm wearing. That. Awkward. Moment. lol!
Best solution? Do-it-yourself! Now you'll have that one-in-a-million shirt!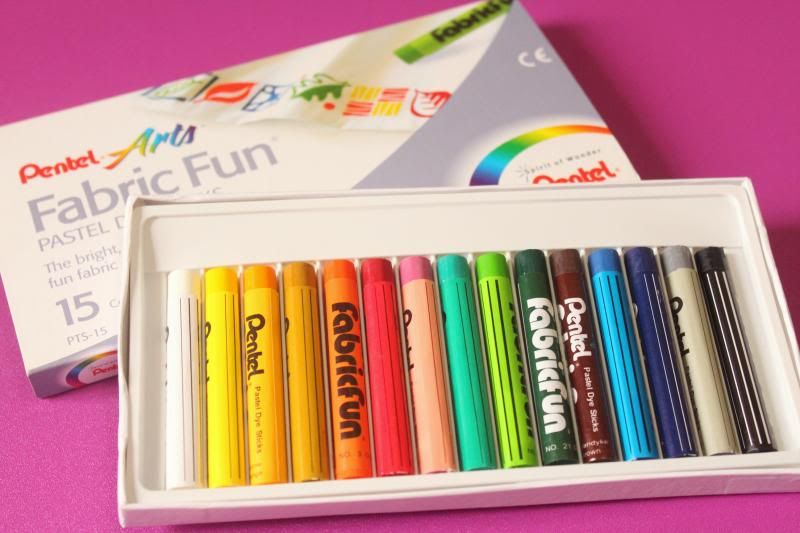 Fabric Fun Pastel Dye Sticks from Pastel
Price

: *I forgot the exact price* around Php200 ~ $5
Where to get it

: I got mine from National Bookstore in Trinoma
For readers outside the Philippines, check out this

link
What you need

:
A plain, light colored shirt - White is perfect

Fabric Fun Pastel Dye Sticks

Cardboard

Piece of paper

Flatiron
Watch
the tutorial here

:
Like what I said in the video, I would have painted only in 3 or 4 colors... but because I wanted to show you guys how everything is done, I went ahead and used as many colors as I can. Therefore, my shirt kind of looks childish. lol. Sorry! :)
I'm really excited to play with the crayons with my cousins. I have younger cousins
and they always tell me they watch my YouTube tutorials. I'm sure they will love this, too!
And and, I'm sure you will have fun doing this with your mom, sister, children, friends, cousins, etc! Such a nice way to spend time together while being creative!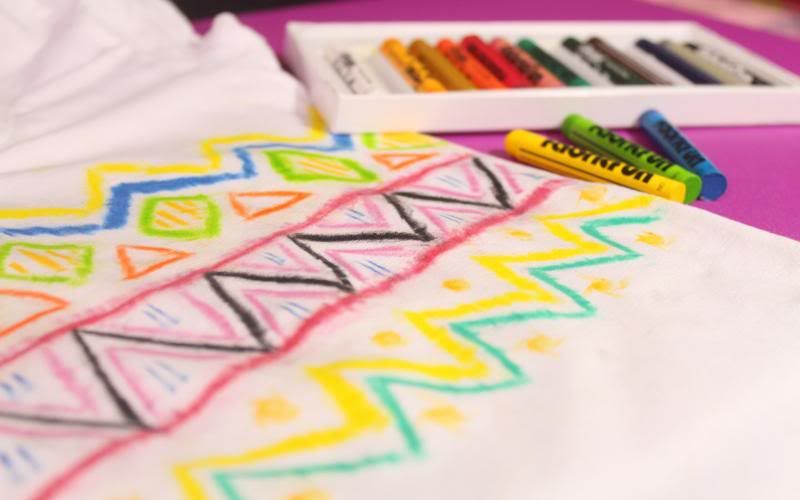 I hope you like this DIY! Stay tuned for more! :)
Kristine