Christmas is the time to bond with family and friends. If you're looking for a nice place to take your family/children or just take pictures with your friends or special someone, then why not go to Meralco Liwanag Park?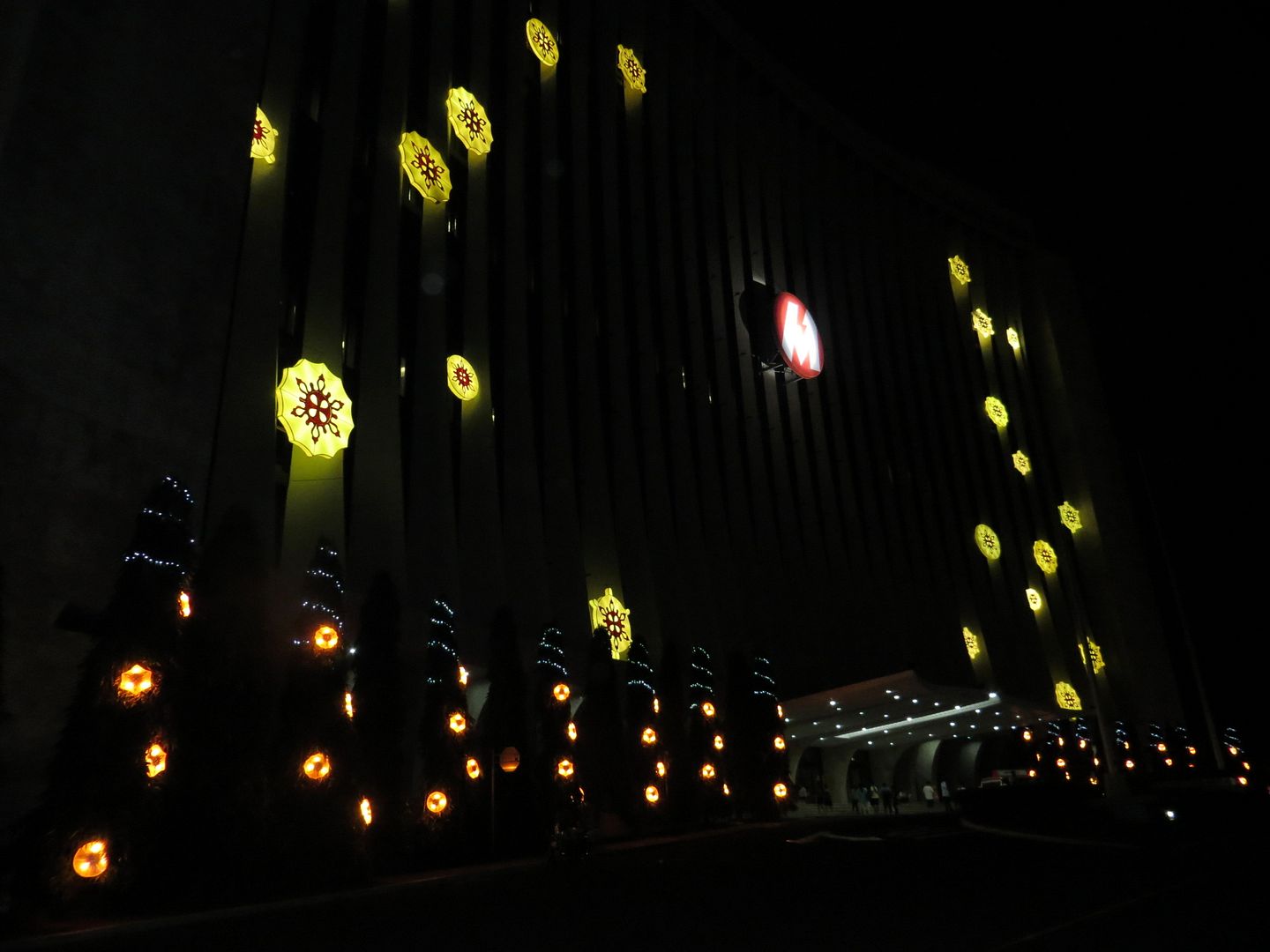 Every Christmas, Meralco (Philippines' largest distributor of electrical power) opens their compound to the public. They decorate their entire compound with lights, lights and more lights!
Here's how to get to Meralco. If you work/live around Ortigas, then you should be very familiar with the place. If not, then here is a map. :)
Meralco Liwanag (light) Park is open during the Christmas Season, everyday from Monday to Sundy, 6pm to 9pm!
ENTRANCE IS FREE! :)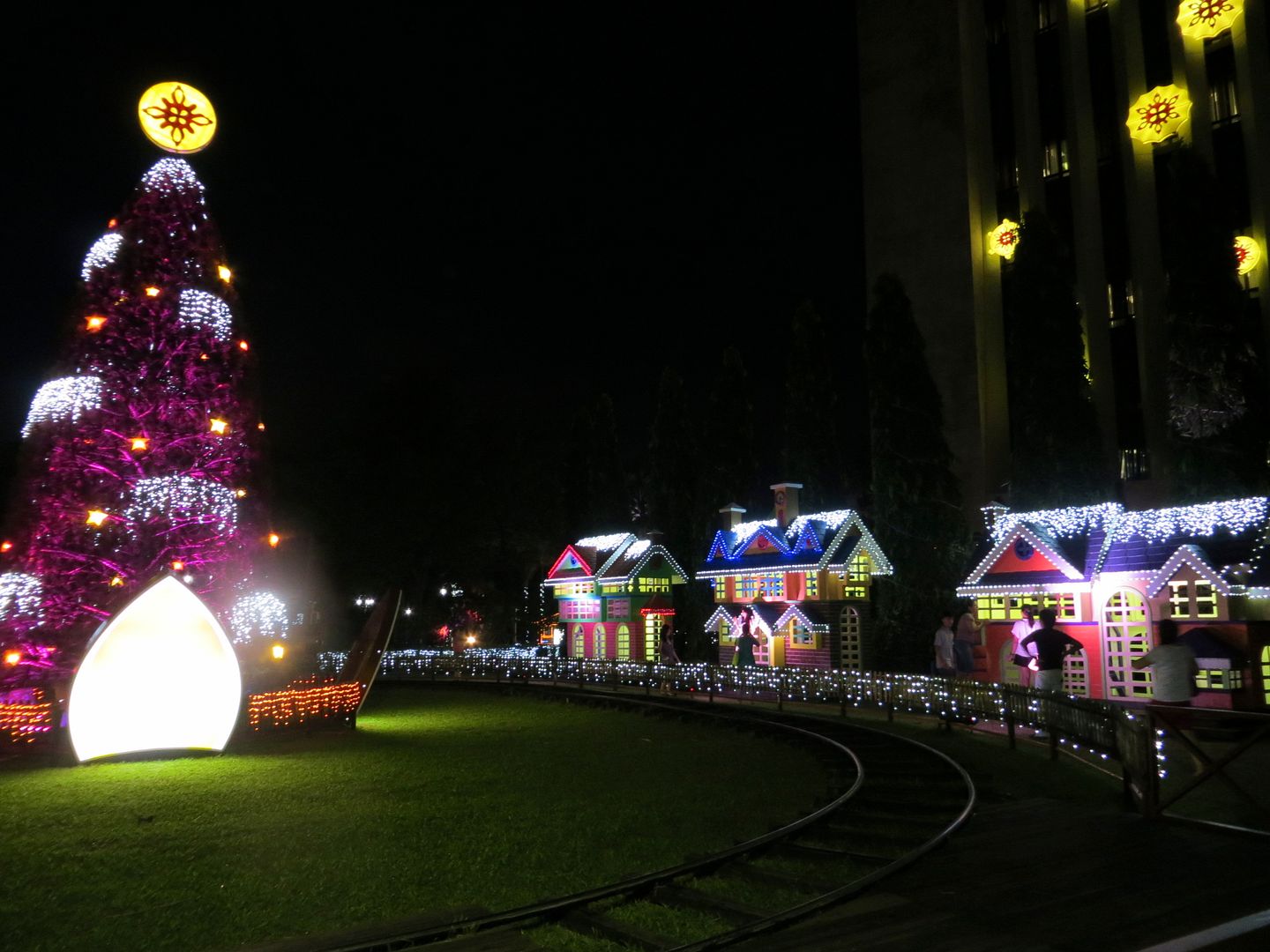 Upon entering the compound, you'll see a train rail with a giant tree in the middle. The train also works and everyone young and young at heart could ride it. But it doesn't start until 7PM, and many people are excited for it as well so be sure to queue in line early.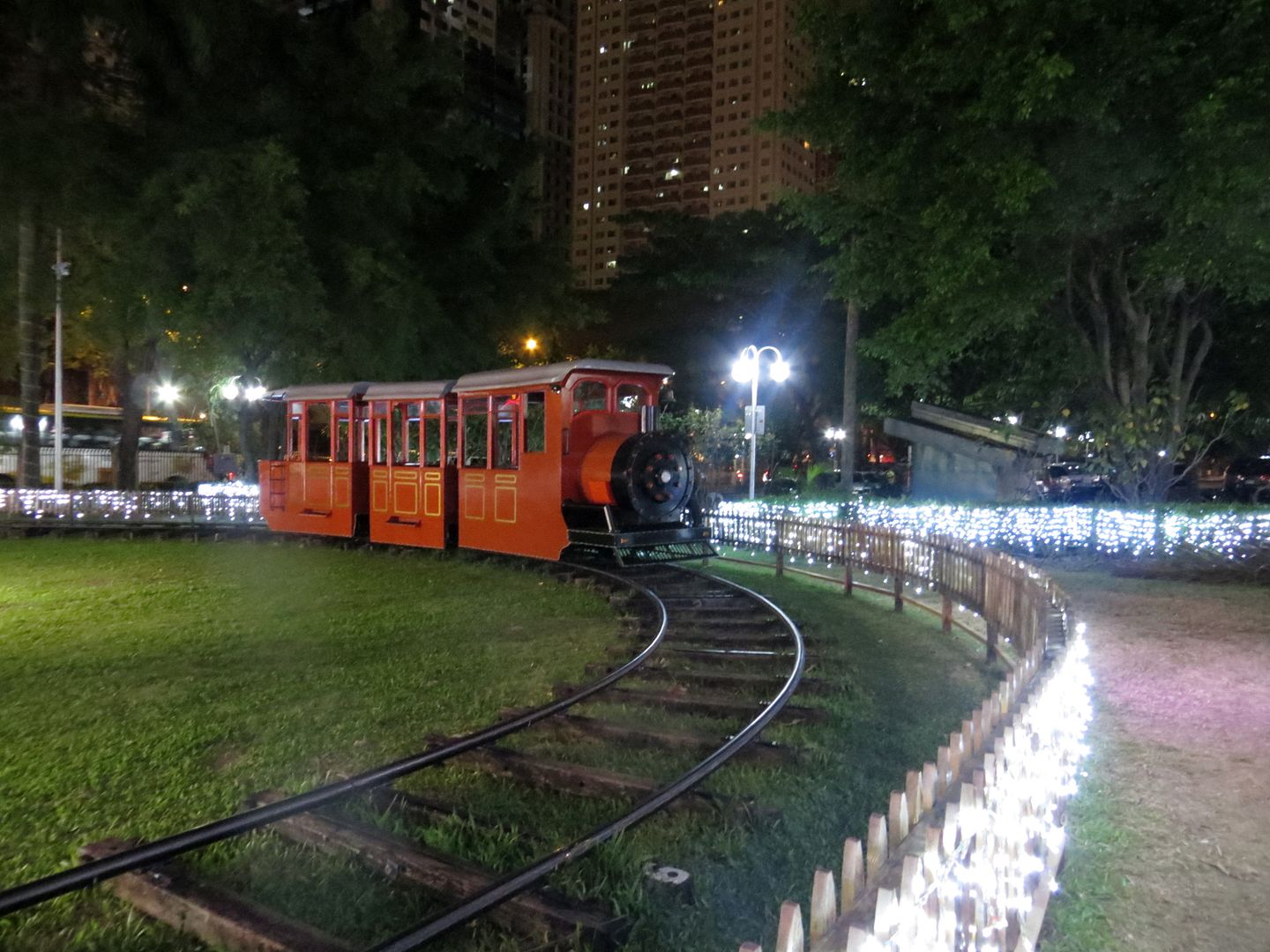 I'm so good at procrastinating! I've been working in Ortigas for 4 years now and each Christmas I would pass-by the Meralco and get awed because of the beautiful lights. But I just didn't have the time to actually enter! My work ends at 11pm, they used to close at 10pm...
The light display was so much better last year and the previous years. I asked the guard what happened, he told me some Meralco subscribers actually picketed because they were against the excessive use of electricity! They said Meralco should not waste the electricity just like that when their consumers are actually paying too much than what they should! They have a point there, I totally understand where they are coming from. But Meralco is offering it for free, for everyone... If they ask for an entrance fee then that's what's too much.
Too bad because the lights were sooo much better last year. Check out

this blog

!
Anyway, here's me.
Oh, remember to go with someone. Never ever go alone! Not because it's lonely, it's actually fun! People, since it's Christmas, are super friendly. But the only problem is no one will be there, willingly, to take so much pictures of you. I went alone, so I had to beg people to take some photos of me... And I couldn't complain if the shots were good or not. lol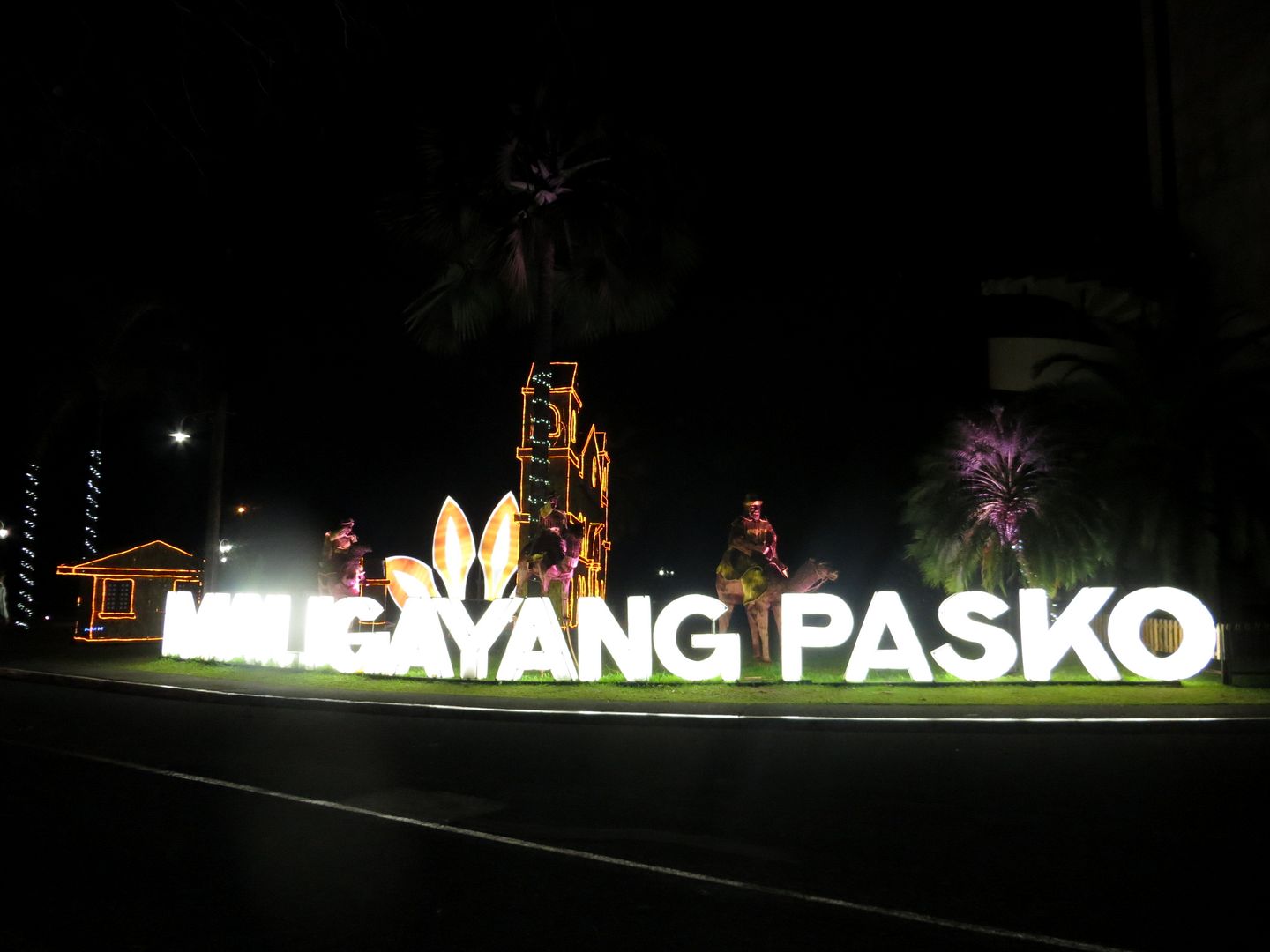 Since I was alone, I'm going to make you cringe with so much selfies! haha ;)
The place was still so nice, though they toned down the lights. It's so nice to see children get mesmerized by Christmas lights. You know children, they like anything bright and sparkly and colorful. So many kids were running around the lights, will remind you of how fun Christmas is!
This one reminds me of "Simbang Gabi".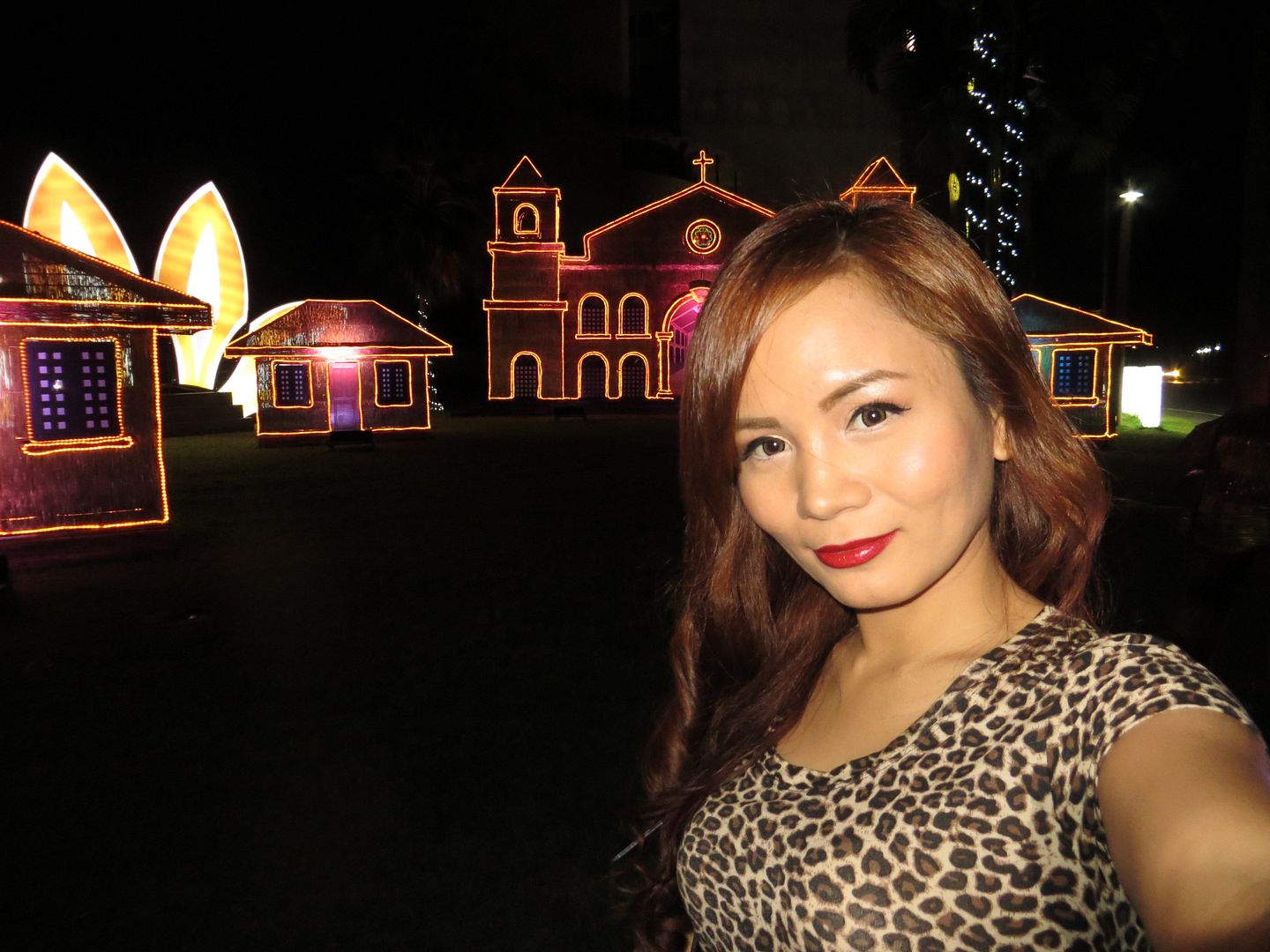 Giant Manger.
Haha! Don't know why I'm always at the right of the photo.
Christmas Village!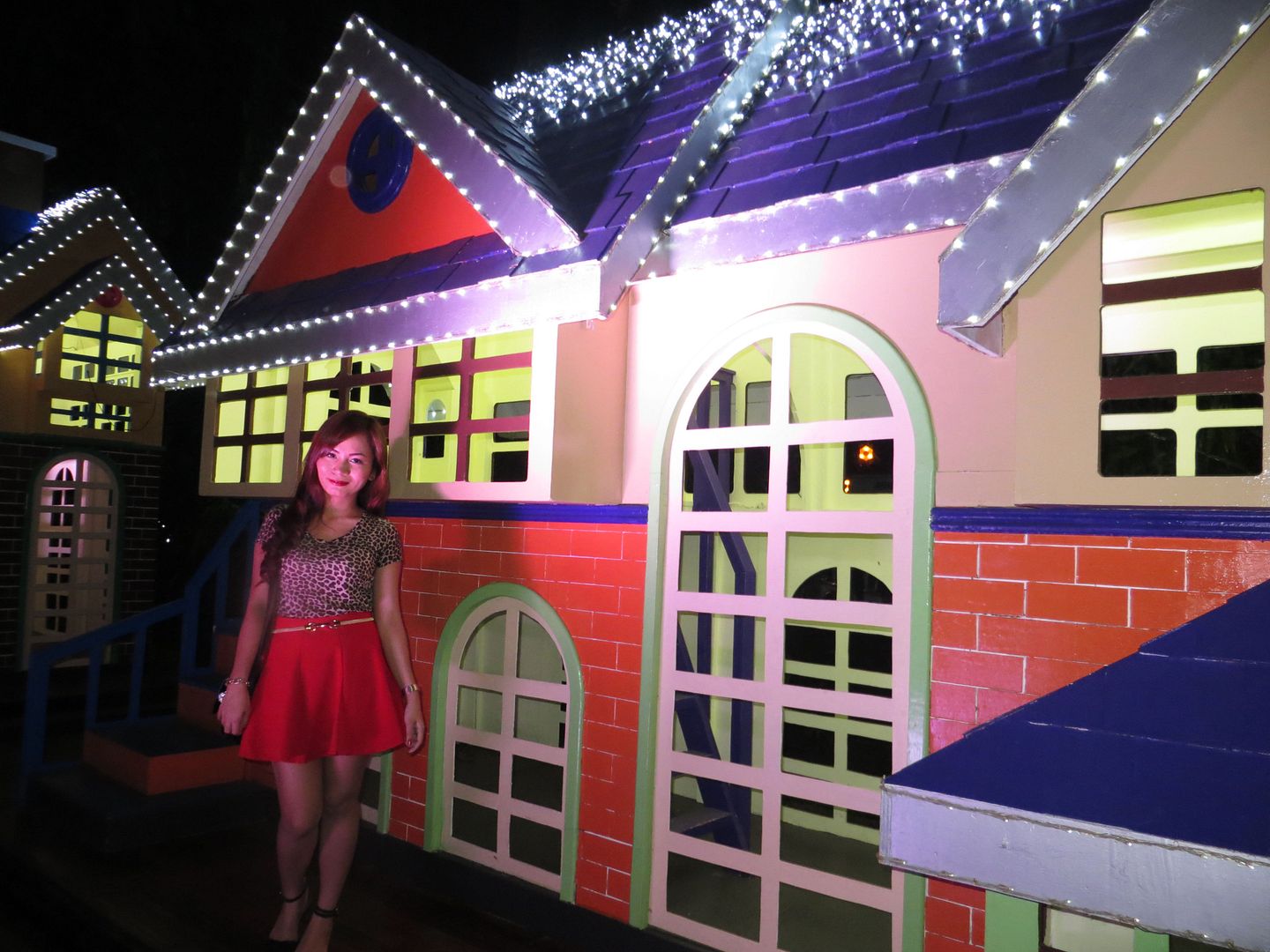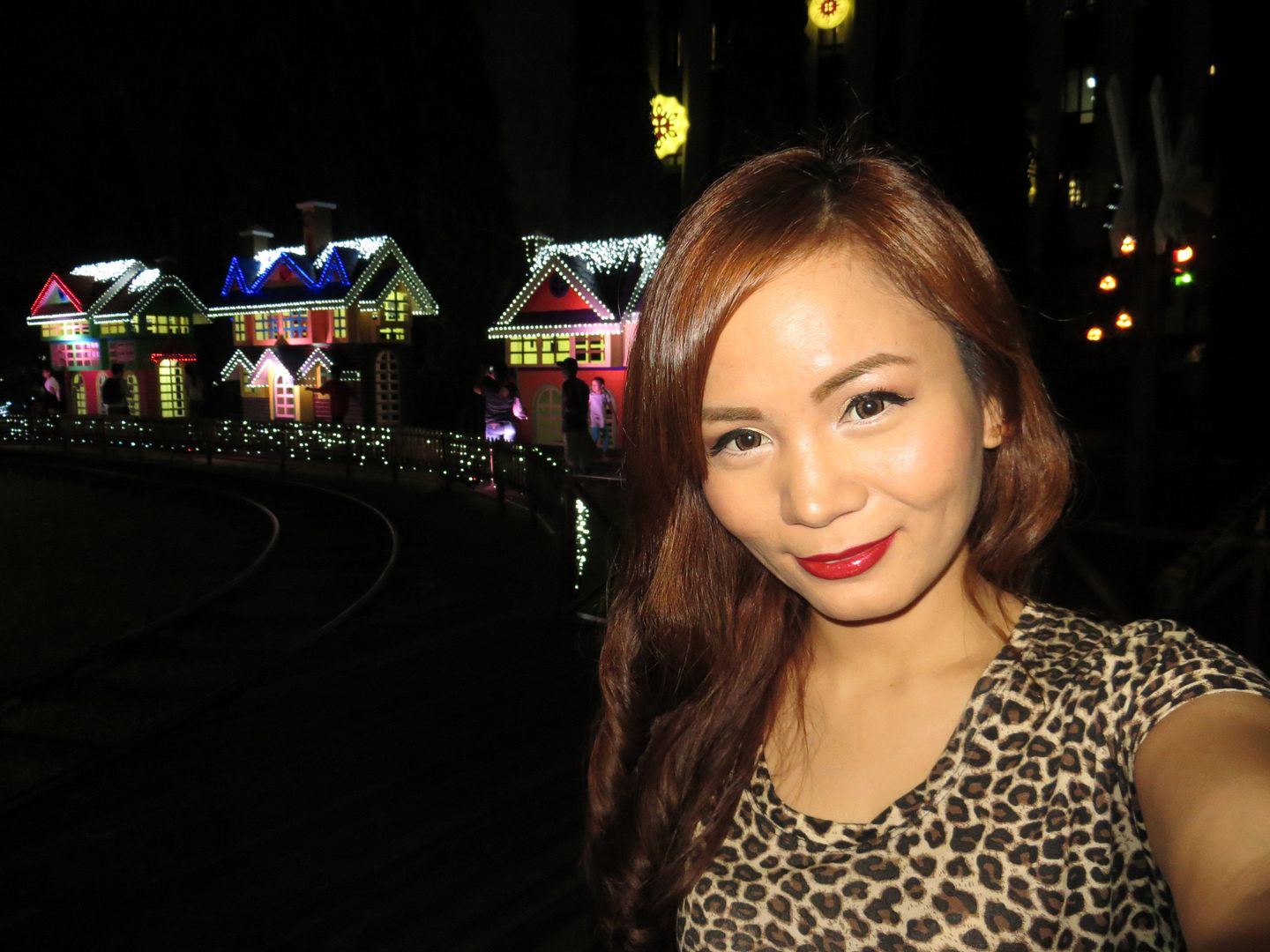 After a quick stop at Meralco Liwanag Park, I had to rush to CW Home Depot for our Team Christmas Party. I'm so happy I was finally able to go inside the Liwanag Park, though it wasn't as bright as the previous years... No more procrastinating next time!
Visit the Meralco Liwanag Park, too! Open from 6PM to 9PM, Monday to Sunday. Entrance is absolutely free!

Merry Christmas! First night/morning of Simbang Gabi. If you complete it, you could make a wish, they say.
Kristine