Valentines Day is just around the corner! I may be single but I am definitely excited for it! Seeing couples with huge teddy bears, bouquet of flowers and a box of chocolate certainly makes me feel butterflies in my stomach. Seeing them happy and in love already makes me happy. What do you mean I'm bitter and alone? lol. Being alone on Valentines Day doesn't mean you have to be lonely! One way to feel good on that day is to dress up!
Here's a very special Romwe dress that you'll definitely like!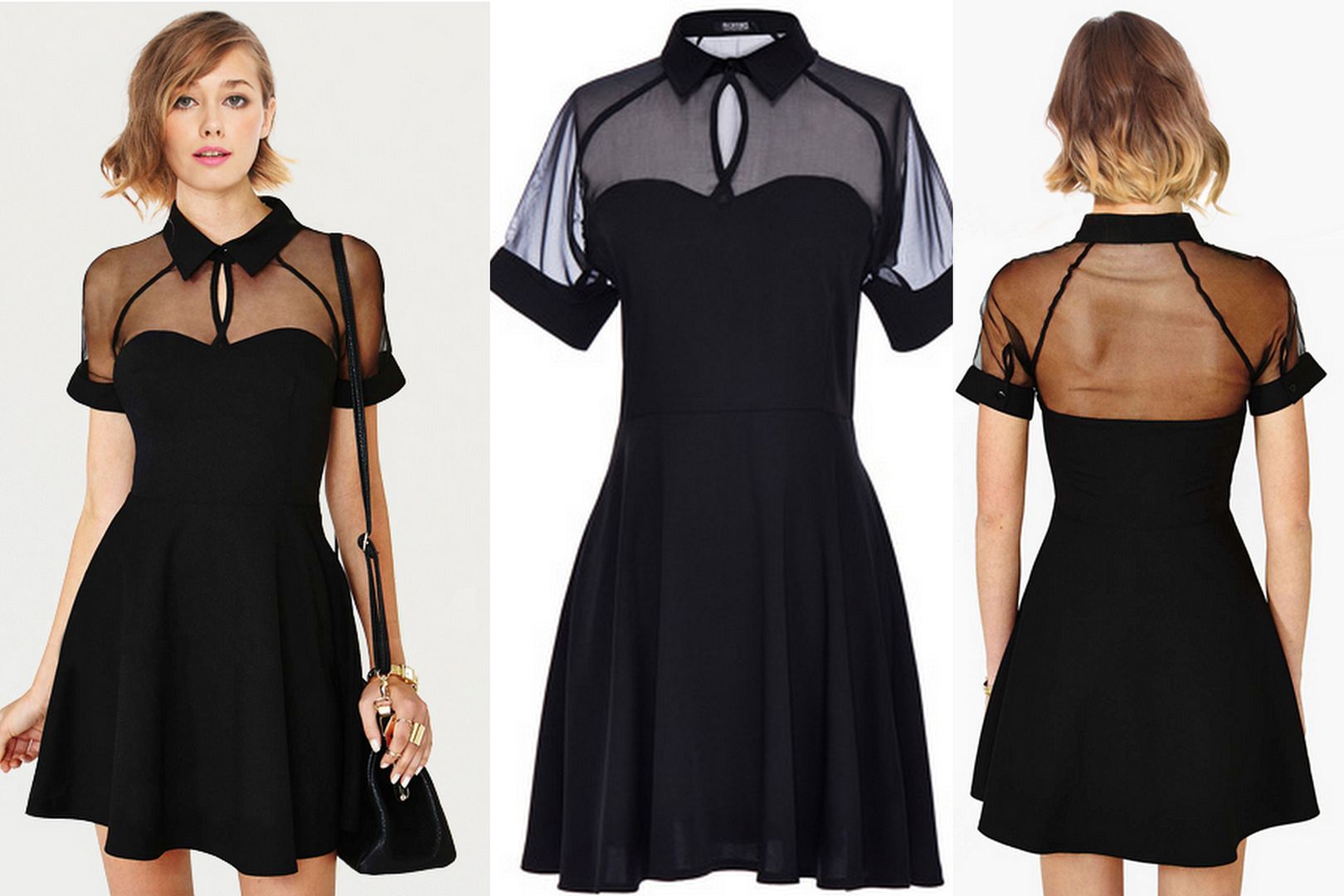 ROMWE's Peak Collar Little Black Skater Dress
Look into your closet. What's in there that you'd never take out -- never throw away in a million years? --- LBD! The little black dress may be an essential part of any woman's wardrobe now. Its simple elegance -- you didn't need to spend a lot of money to keep yourself looking put together. They were popular in Hollywood during the Technicolor craze, because a black dress wouldn't clash with the other colors on the screen as a brighter dress might. It is a fashion staple that goes on and on since Audrey Hepburn' classic little black dress style in Breakfast at Tiffany's.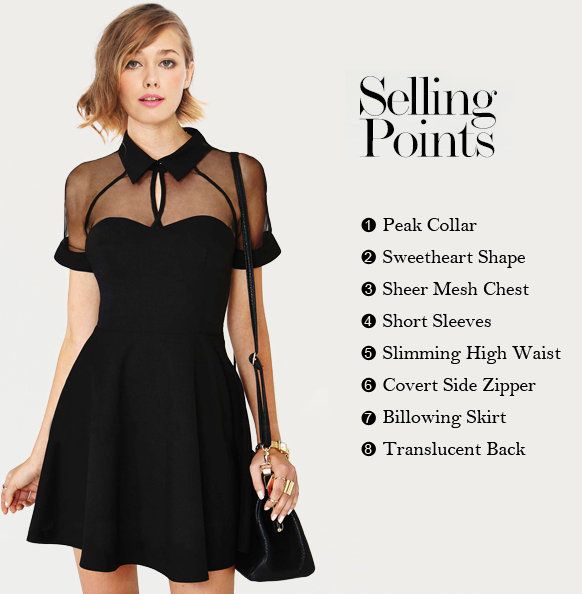 Why you must have this little black dress?
First, it will take you practically anywhere, timeless, season-less and flattering.
Second, it's ability to create a slimmer silhouette; it flatters every body type, skin tone and age.
Third, it has the ability to look casual, elegant, sophisticated and even shabby chic, absolutely!

If You Have Plump Breasts
The perfect combination of stitching and boob tube top design makes you looks sexy
without revealing too much.
The shoulder seams make your clavicle and back more sexy and charming.

If You Want to Cover Up Your Arms
Mesh Peak Collar Little Black Skater Dress by Romwe is a sophisticated, not dowdy, solution
for hiding your arms. The trendy design also helps mask a thick arms.

If You Want to Hide Your Tummy
The design of high waist and billowing skirt will hide extra plumpness. At the same time, it will
also perfect your figure.
The knock-your-socks-off price and Peak collar give you even more reasons to celebrate.

If You Have an Hourglass Figure
A dress that highlight your waist, like this high waist little black dress, is what you need.

If You're Petite
High-waist design makes you looks higher. Not only is the little black dress perfectly
proportioned for a smaller frame, but you also could get away with wearing it year round
because of the essential black color and A-line dress type.

If You Wear a Larger Size or Smallest Size
There are totally five different sizes: XS S M L XL
Of course, you can find your fits one.

If you don't know how to match
Don't forget that it is the black dress!
The survey found that 54% of men think that little black dress is the best of women dress, 99% of women think that black is the color can make them seem the most fit.
Black is the perfect canvas for jewellery; Black can enter any room, it can be
formal it can be casual… Worn with heels, an LBD can sparkle, with flats the little black dress can work throughout the day…

As Coco Chanel so wisely said, "Dress shabbily and they remember the dress; dress impeccably and they remember the woman."

* * *
Now for the GIVEAWAY!
Simple leave a comment under the Little Black Dress Product Page and tell us why you like and want this dress. CLICK HERE.
For example :
IMPORTANT: So that I'll be able to track my readers that entered the giveaway, I am asking you to leave a comment below this post and simple say ENTERED along with your e-mail address so that I can contact you! Be honest. :)
Giveaway is open until January 16, 2014. There will be one winner and the winner will get the same Little Black Dress from Romwe!
Giveaway is very easy! Join now and get a chance to be one of the fine ladies that will wear the Romwe's Little Black Dress on Valentines Day!
Kristine