A few weeks until Valentine's Day! Yesterday I posted about the perfect Valentine's Day dress here. Now, let me show you a very easy and simple hairstyle perfect for V Day!
While some guys prefer their girls to have just loose hair, I am sure other guys like their girls to have neat and pretty hairstyle! So here is a very simple one! This is so easy to do, you don't even have to worry about your arms getting sore. I did mine in less that 5 minutes and I am sure you'd be able to do it in a brisk, too!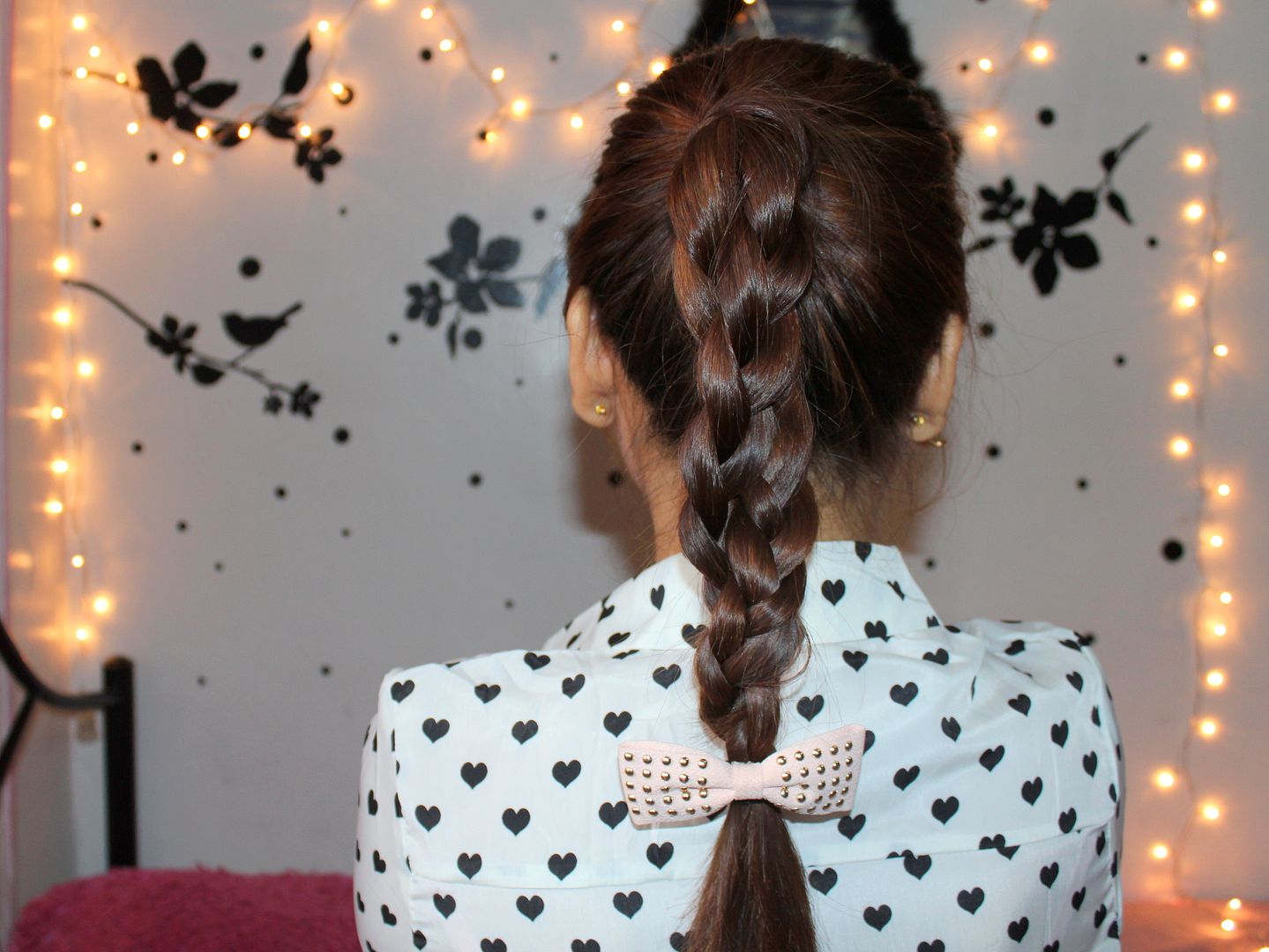 Watch the quick tutorial here :
So easy, right?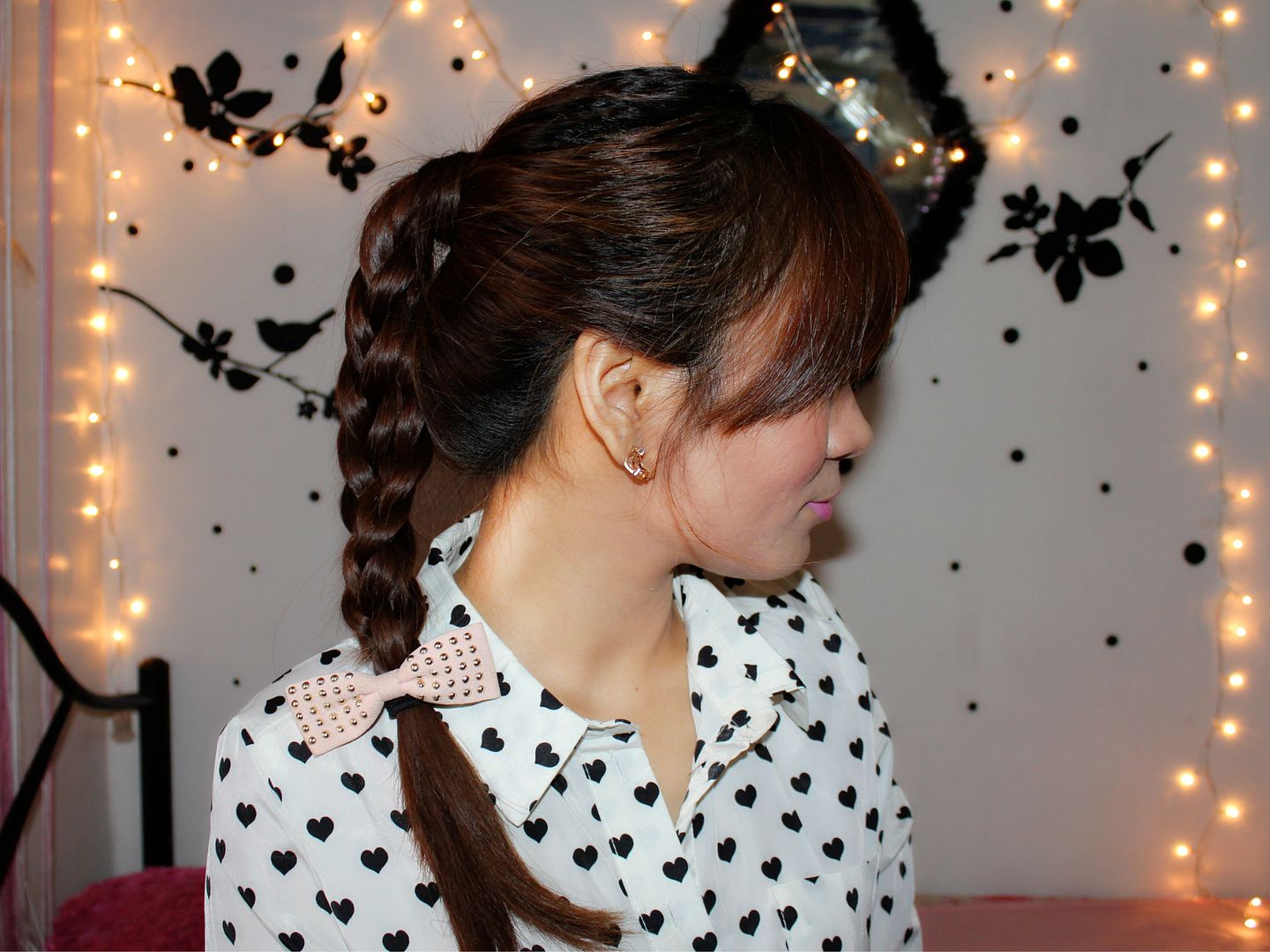 For people wondering, here's what I'm wearing in the video:
TOP : from ROMWE
Infinity Sign Ring : from LightInTheBox
LOVE Rings : Forever 21
LOVE Earrings : from RabbitFoot
Nail Polish : Etude House #17 Fantastical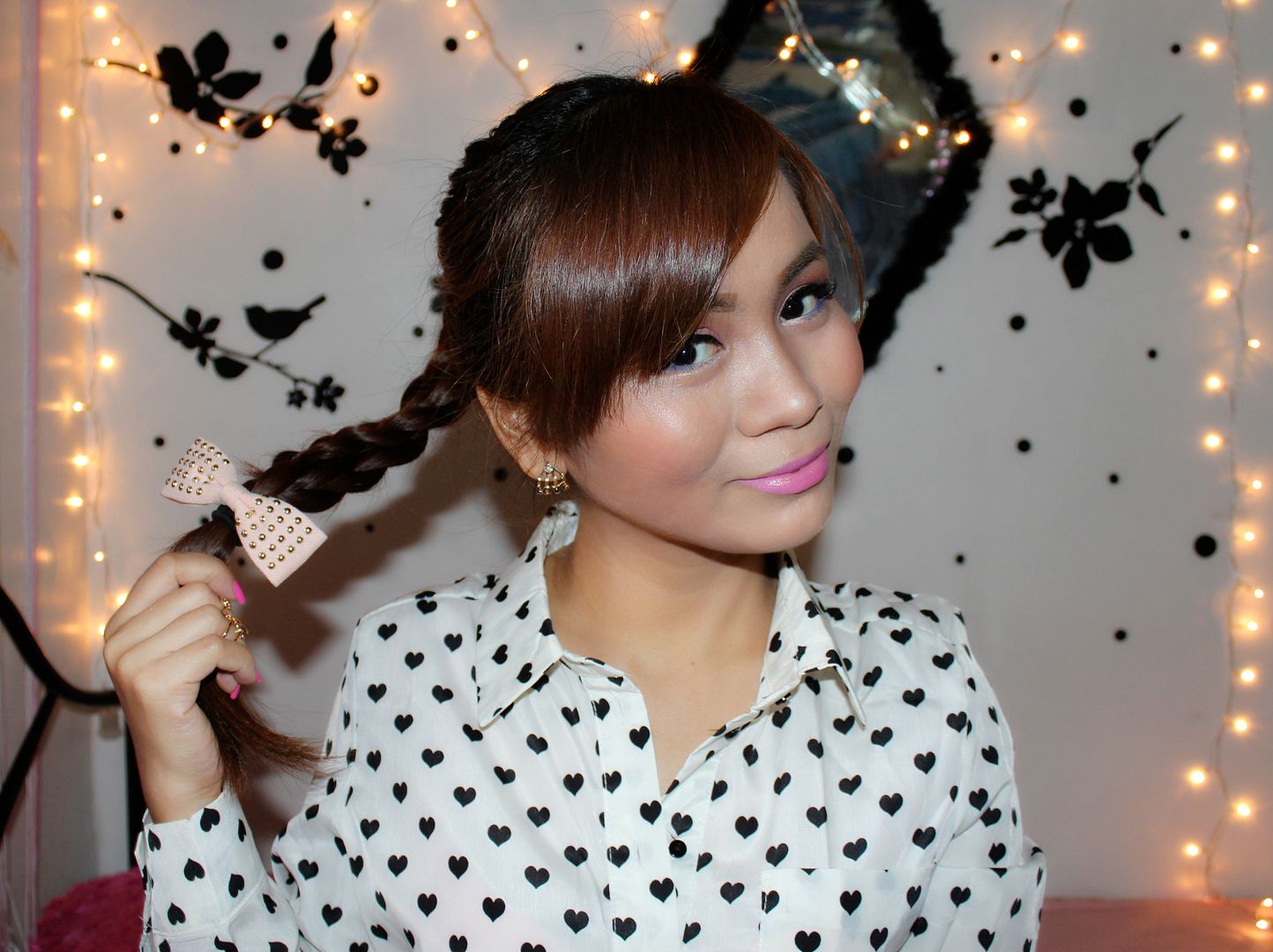 I have filmed more hair tutorials. I just need to edit them. Please stay tuned! :)
Kristine