It's no secret that I am more into Korean shows than any other genre these days. Truth be told, when my friends talk about a Filipino or American TV show, I always get left out because I honestly do not have any idea. But! If they ask me about Korean shows then I can confidently tell them everything! :)
I just thought of sharing to you the current TV shows I am watching! It's very rare that I watch a show the same time as it is being shown in Korea. Because I hate waiting and cliffhangers, I usually wait for last episode before I start watching it. Then, I could watch the entire season in just 2-3 days! But all these shows came out at once, they left me with no choice but to start watching right away!
* * *
THIS IS INFINITE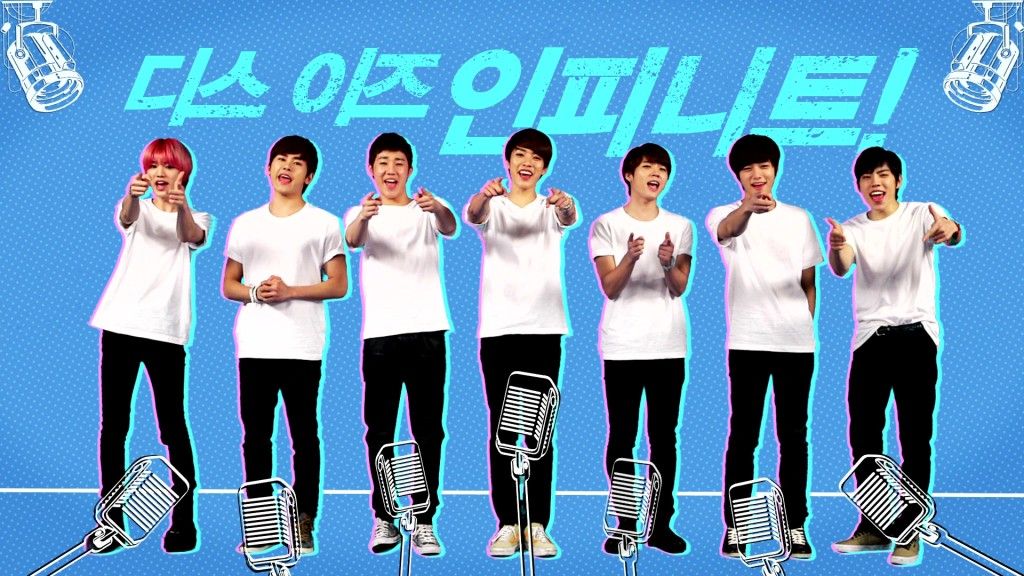 The most recent out of all the shows I'm watching! The pilot episode aired just last night!
Ah, my boys are back! I began liking them when I watched Ranking King, that was October in 2012. And whoa, I've been a fan for that long? I usually stay in a fandom in just less than a year. Like what happened to U-kiss, Shinee and Super Junior. Infinite, you're simple the best!
The concept is to show the viewers who the members of Infinite really are. And more than any dramas or talk shows, I've always preferred to see them in a reality show. Because admit it, most shows are staged and scripted. I get that idols need to be cool... But I prefer to see them being dorky and funny!
And thanks to hidden cams, we got to see this:
A hidden camera to test how the boys would react in a certain situation. Guess who ignored the girl with heavy bags... and guess who helped her. Hoya did try to help her, too... :)
"True character is who you are when nobody is watching." Because of that short clip, Dongwoo and Hoya immediately became my #2...and Namu and Yeol who were both #2 went down to #4. A bit disappointing...
When I saw the boys in person, I was the most impressed with Hoya and Dongwoo. Their waves and greetings felt the most honest and sincere. I also felt like those 2 members are still honestly humble despite their fame and popularity. Gyu was awkward in the hidden cams, he's also awkward in real life so he's still my #1. hehe
* * *
EXO SHOWTIME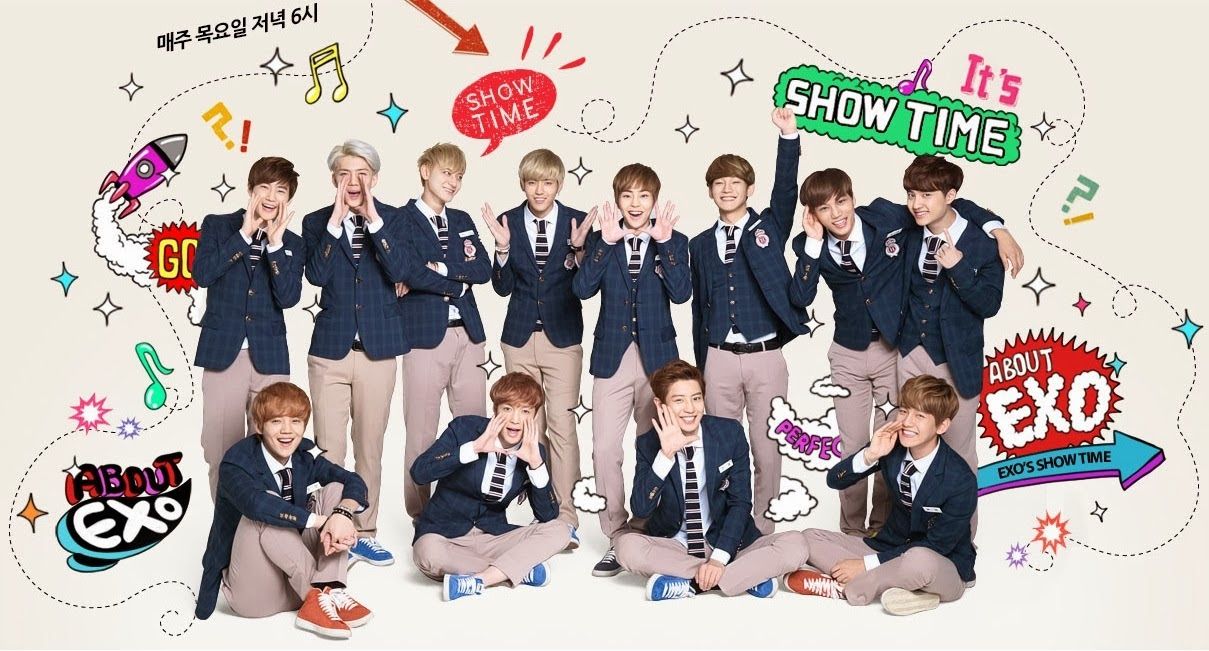 I'm not really a fan of EXO. Or I guess I should say, I was not. I told you I've seen the group in person twice and didn't feel anything... (lol. sorry EXO fans!) But this show made me know them better. Before this show, I only know Kris.. and Kai and Chanyeol and Sehun. But after watching 2 episodes, I was able to memorize the names of all 12 members and to which face the name belongs to!
I thought the boys are just cool guys with images that could not be broken. I was wrong!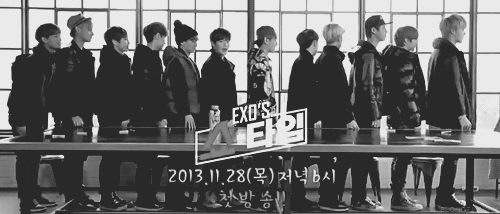 How dorky these handsome kids are! Now I changed my favorite! Tao and Chen, you guys are so funny! Not the most handsome in the group but yeah, I like them that way!
* * *
REPLY 1994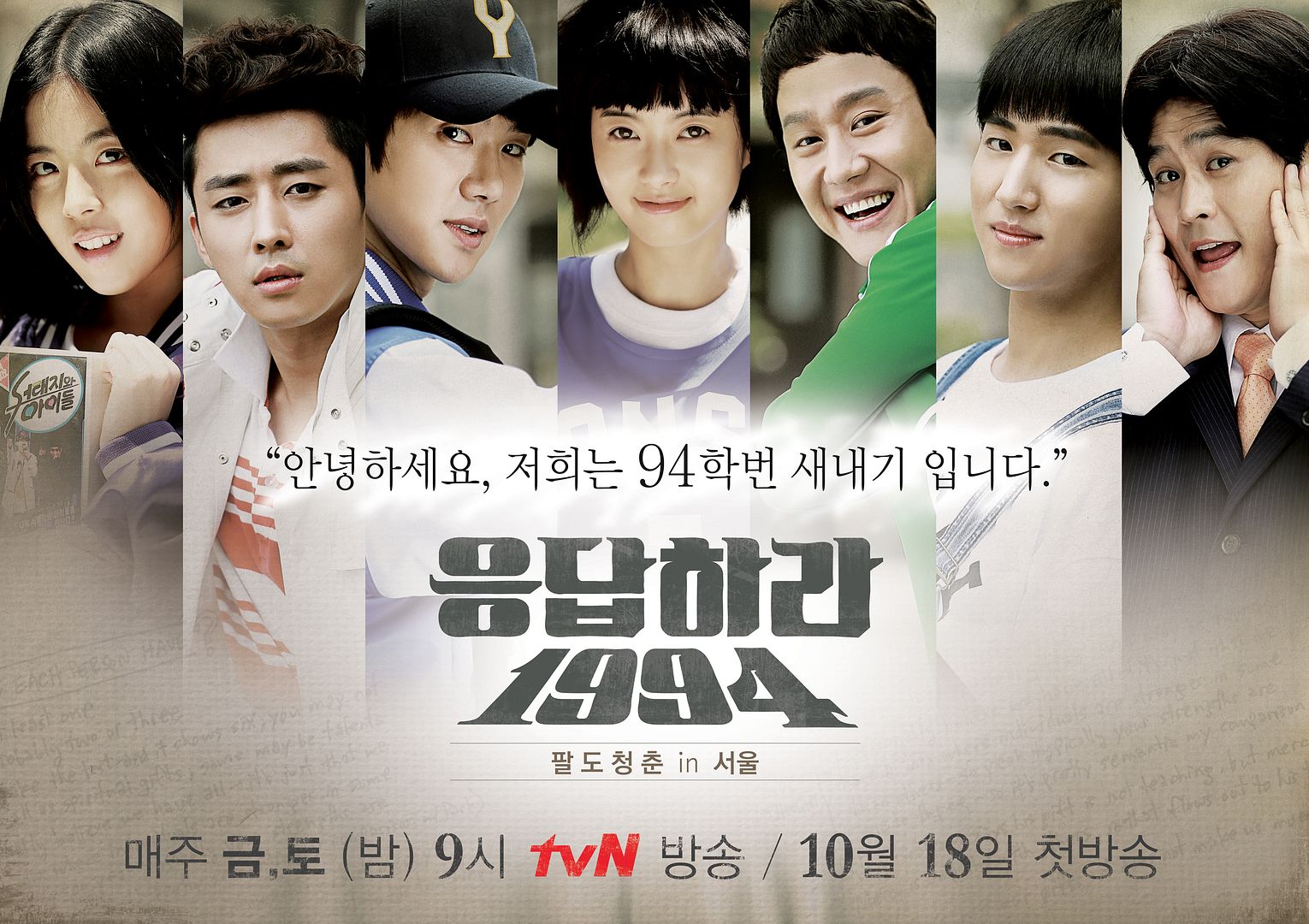 I know this drama was shown last year! But TvN is currently showing it so it's is still "now". haha. I didn't watch this drama when it came out because I'm not a fan of sequels...especially if I like the prequel too much. Many people have raved about this drama, some even say this is their best 2013 drama. But I just never got around to watching it. Until TvN decided to air it. TvN is the only channel I watch (aside from AMC's The Walking Dead and Channel 2's Showtime and Be careful with my heart) that's why each time I open the tv, this program would be on air so that leaves me with no choice but to watch it. The drama is actually good, I might probably starting watching it from episode 1 when I get the chance!
* * *
YOU WHO CAME FROM THE STARS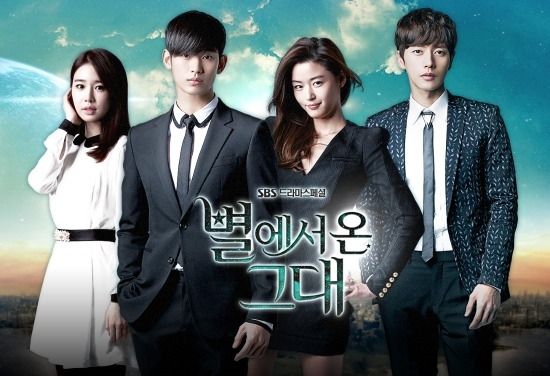 The best ever Korean drama for me is SECRET GARDEN! Period, no erase, locked, threw away the key. But this drama is so good, it may land a few steps away from Secret Garden! Kim Soo Hyun from Dream High and Moon Embracing The Sun and Jun Ji Hyun from the ever famous Sassy Girl! Beat that!
My friend, Shermaine, who always recommends drama to me told me to watch this. Without any hesitation, I did watch episode 1 and got so hooked ever since. The concept is so fresh and up-to-date, you could think this is actually happening in the real Hallyu world. *cough, T-ara, cough* A top star falls down real hard and all the people bash her. The once loved celebrity becomes the hatest person ever.
And have I mentioned how handome Kim Soo Hyun is in this drama? And omg, Jun Ji Hyun, why u no aging?
And have I mentioned that there are lots of eye-candies in this show? Do Min Joon, Hui Gyung, The Detective, Song Yi's younger sister, heck even Jae Gyung's assistant is handsome!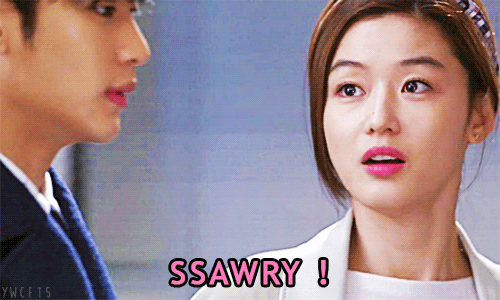 This drama is so good that almost every household in South Korea is watching it. If you're still not watching it then...I feel "ssawry" for you. lol!
* * *
What are the dramas/shows you are currently watching? I love Korean shows but I am still open to Filipino and Americans ones. If you know a good, go ahead and tell us about it!
Kristine