If I wear this outfit on a usual day, I'm sure people would stare at me... some might even come up to me and say "Happy Valentine's Day!" Thank goodness it really is Valentine's Day next week! From afar, my top looks like the usual white polka dots top... But if you look closely, those are actually hearts!
What are your plans for Valentine's Day? Since I'm single and Valentine's Day will fall on a Friday, I will just be in the office speaking English and Korean to my students. lol. I did try to ask my friends to go out, though. But most of them said they already have an appointment. I guess it's gonna be me and my laptop that day, then! Unless you want to go out with me? :)
Also, my roots are growing! I need to go back to the salon and have my roots retouched! Oh, that gave me an idea! I think I'll just go out and have a me-time pamper day! Hair treatment, a nice facial and a relaxing foot spa. :)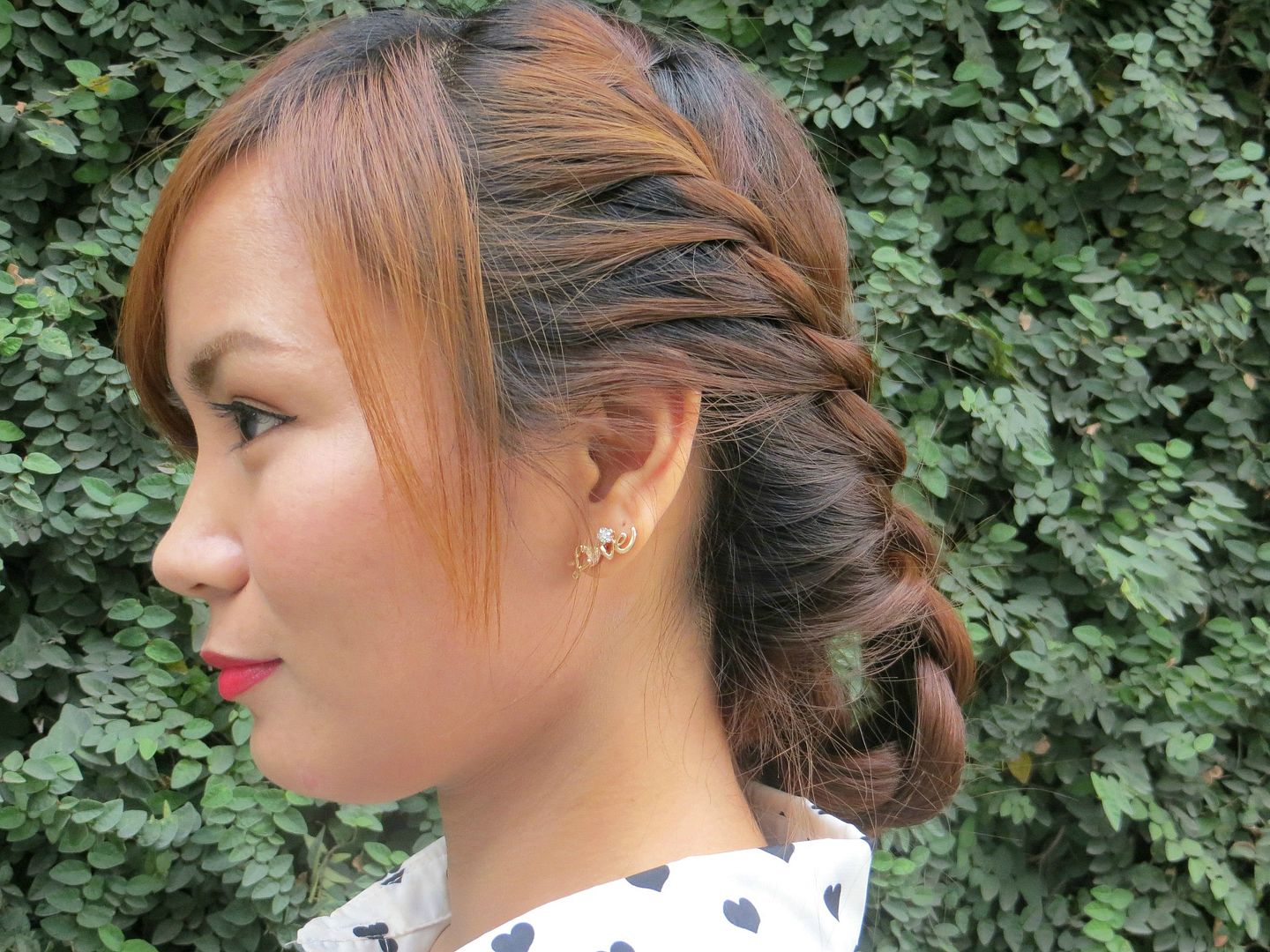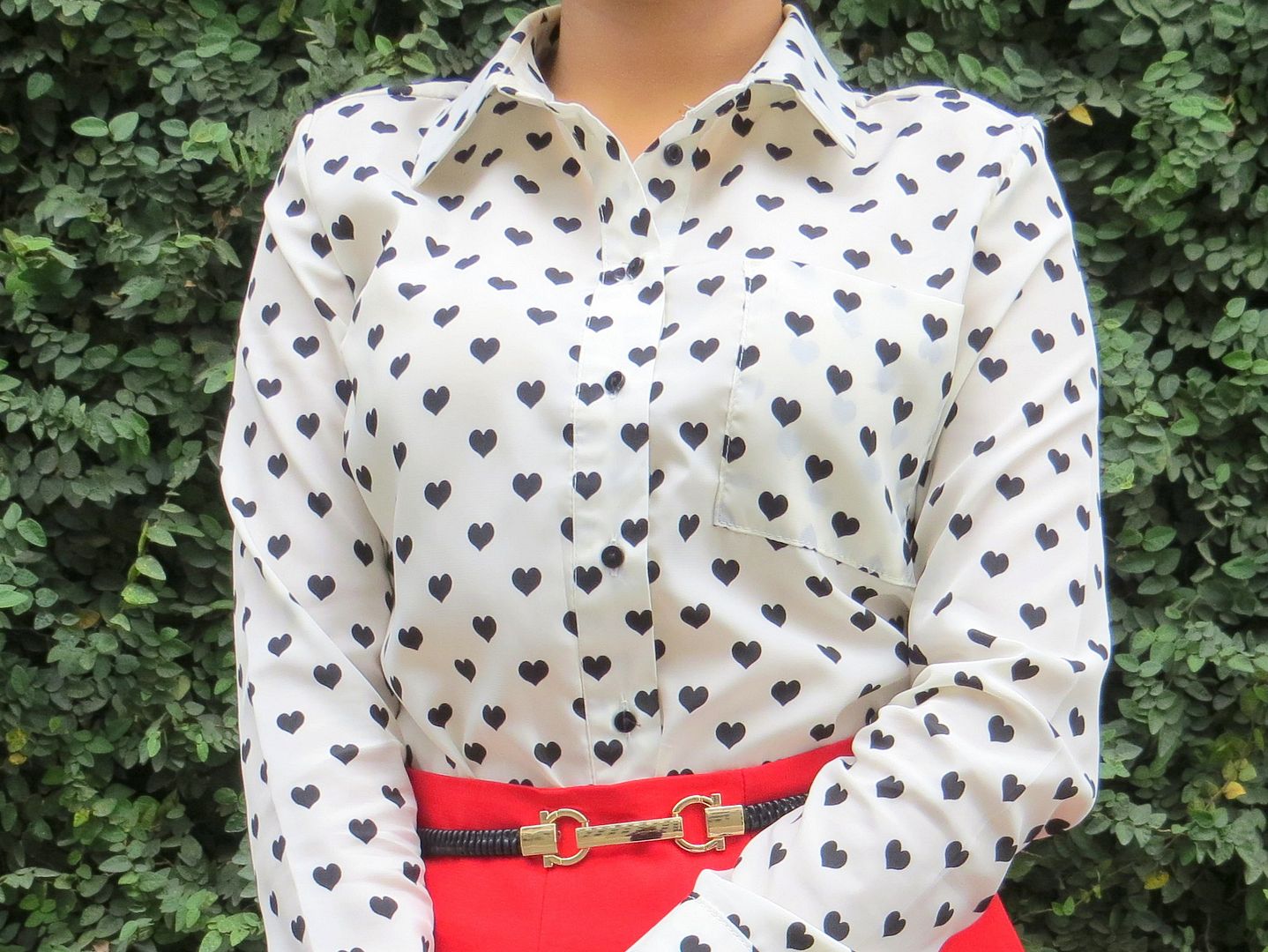 LOVE Earrings : Thrifted from Divisoria
Don't worry if you are going to spend the V-day alone. Just do the things that you enjoy and for sure, couples you would see on the streets won't ever bother you!
I still have 3 more Valentines Day outfits! Please stay tuned!
Kristine