I'm not happy, but I hope you're happy... That line is stuck on my mind and I keep singing it over and over. It's so ironic to sing a sad line in a happy tune. But, 2NE1 can do that! I'm not really a fan of 2NE1, or any Kpop girl group. But I always get impressed with their songs. Teddy produces their songs, right? He's such an amazing artist!
Anyway, here's 2NE1 Happy inspired nail art. What do you think?
I had to check my YouTube channel to see when the last time I did a Kpop nail art was. Guess what friends! The last one was 2 months ago. I forgot how to make Kpop nail arts that this particular video took me 3 nights to finish. When usually, I finish a video in just one all-nighter. But I have a lot of Kpop designs on my to-do list so please look forward to those. Hints : 9-girl group, a one-of-a-kind dragon and an alien that fell in love with an actress. :)
Anyway, here's where I got the design for each nail :
Cute and colorful signs and symbols for the Thumb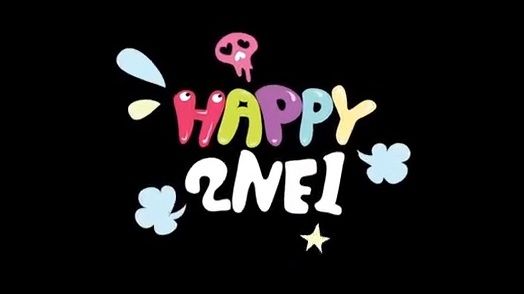 Sandara's Pink Top with black spots for the Index
Bom's checkered print pants for the Middle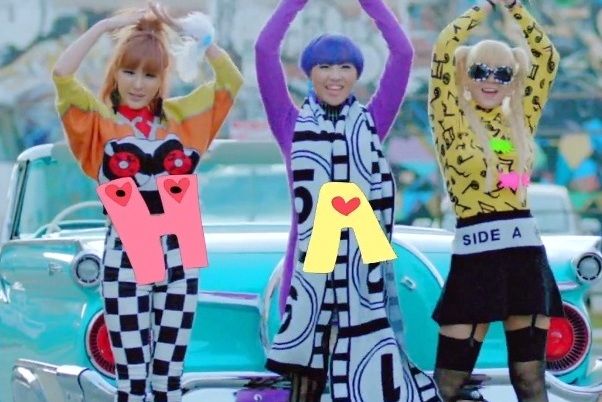 CL's yellow top with music notes print for the Ring
Minzy's purple suit with black and white scarf for the Pinky
(Coordi Eonni/Stylist Oppa, what you did to Minzy's outfit? TT )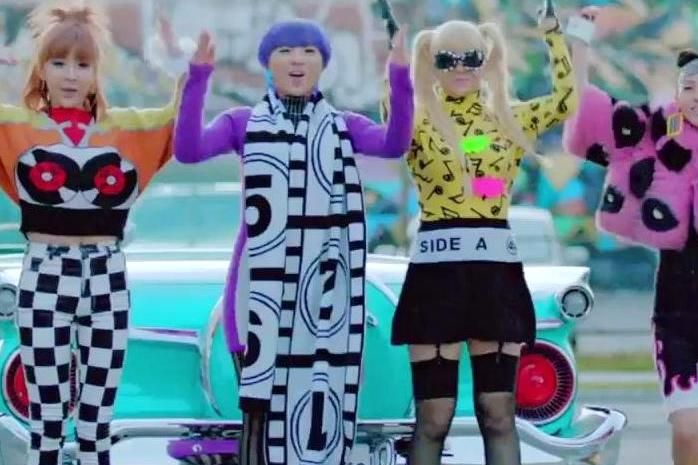 WATCH THE VIDEO here :
I really like this song! And I love their music video as well. I'm glad that they wore colorful outfits in this video. The Come Back Home one is too dark so it's hard to find nice prints. I just need one thing. I gotta talk to whoever styled Minzy. Why she looks like this? T T
I hope you like this nail art!

Kristine