Red and black has got to be one of my favorite color combinations when it comes to clothes. I like how black is so versatile that it goes well with any style and any accessories. While red is enough to make you stand out in a crowd.
Here's another red and black fashion coordinate. My friend, April, and I shot this at around 2 in the afternoon. A no-no time for photographers and bloggers since the sun is too bright thus will create shadows and casts on the subject. But since we were in the office and we just quickly went down to snap some photos, we really didn't have much choice. It was also scorching hot! Today's temperature was 36 degrees, I think. But we had to endure that... Buwis Gluta, like we said. :)
I also borrowed my friend, LJ's, 40mm pancake lens. What do you guys think? Is there any difference with the photo quality? I really wonder how Camille Co takes her photos. Everything is clear, sharp and vivid!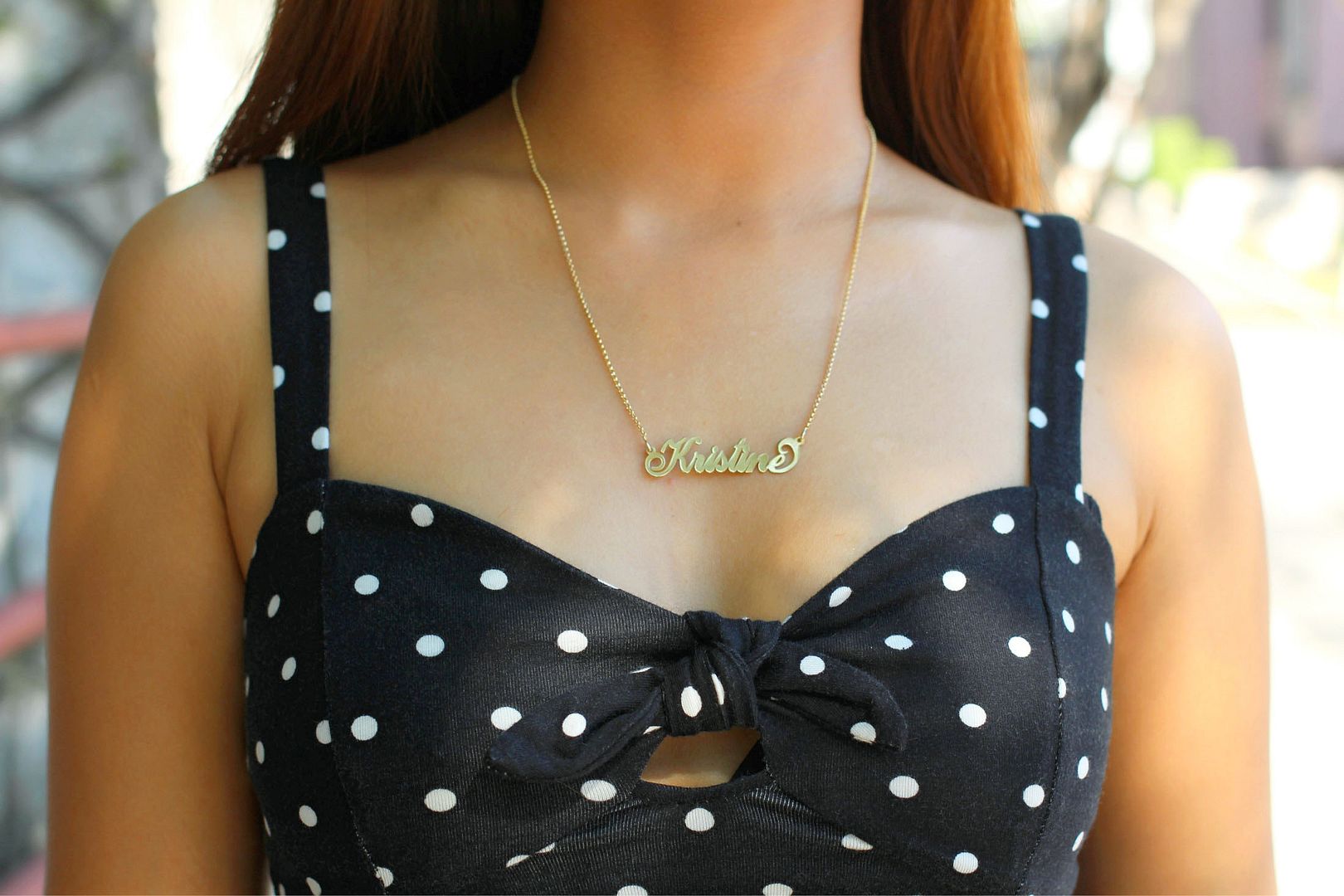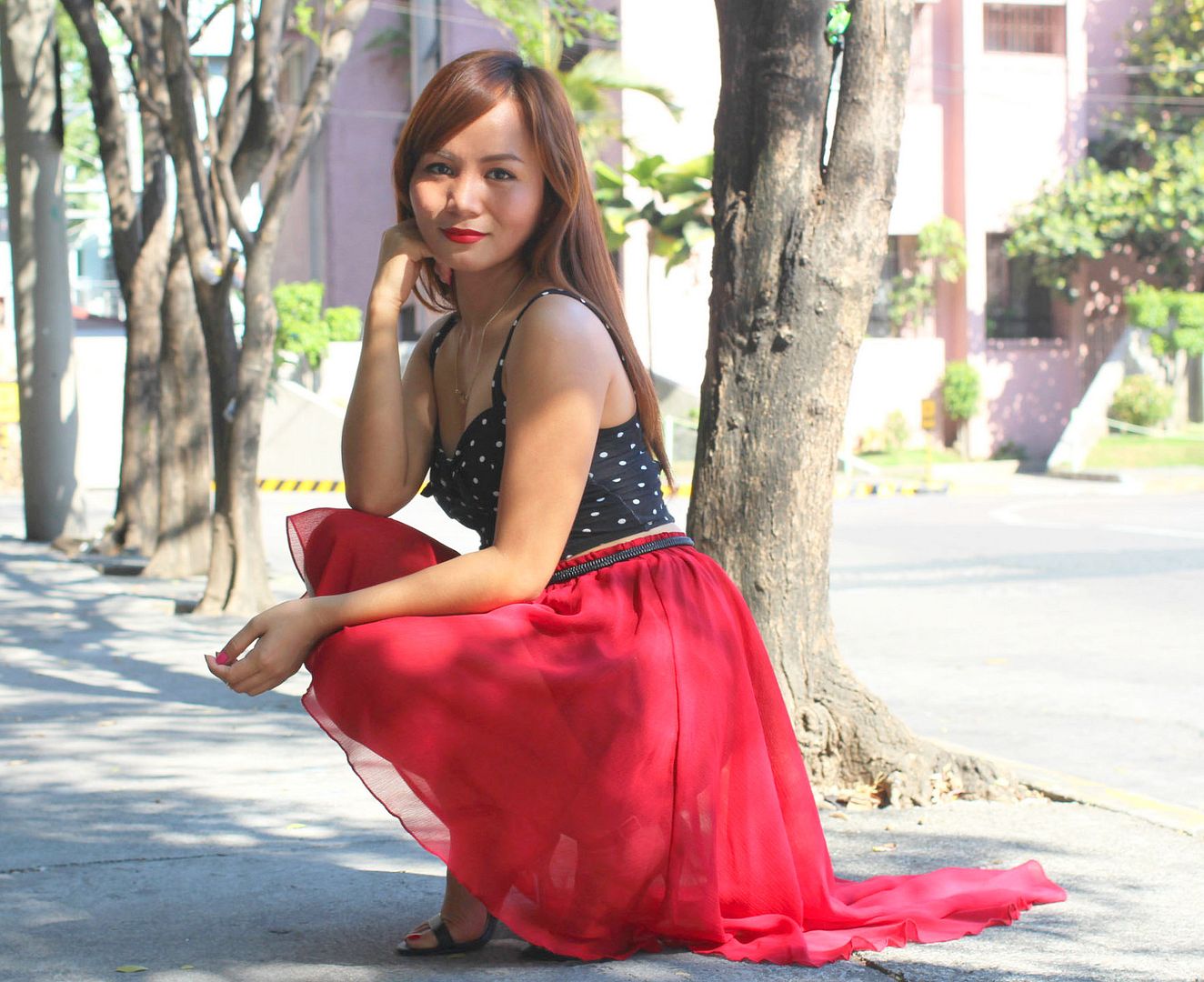 Since I'm already talking a lot, let me share one quick story. I've had this little crush on this guy that I've been seeing around for a over a year now. We used to always just glance at each other or just give the other a smile. Today was different, though. It must be my red lips or the red skirt. I ran to him and just randomly decided to look at him and say hi. Guess what, the simple "Hi" turned into a short conversation. Haha. What a day! :)
So if there's something that you've been wanting to do, or someone that you've been wanting to talk to, just GO FOR IT. You'll never know, the person might just be waiting for you, too.
__________________________
Thank you, April, for the photos! :)