It's funny how this post's title makes me want to sing lean back, lean back. hehe.
This is probably one of the simplest outfits I've worn on this blog. The dress is really simple but I like it because everything about it is almost perfect. Thin stripes is best for petite girls like me since the stripes aren't too heavy therefore won't make me look stuffy. I also like the neon detail on the sleeves!
Neon is best paired with a tame color or with an equally striking color. Like the bag I'm wearing. The weather was so gloomy when my friend and I shot these photos so the pictures don't really show how lovely the bag is! It's in a really beautiful cobalt color, which is hot these days. The quality is really amazing and I can't stress enough how in love I am with this bag! My friend even said this has a certain "Balenciaga" feel to it, which I can't deny. It's just so beautiful!
Dresses and bright colors are your savers, especially on gloomy days. On a gloomy day, people usually feel lazy to dress up. But dresses are so gloom-friendly since all you have to do is pull it out of the closet, add some accessories and you are good to go. Bright colors bring a touch of happiness to your complete look and go against your sad backdrop.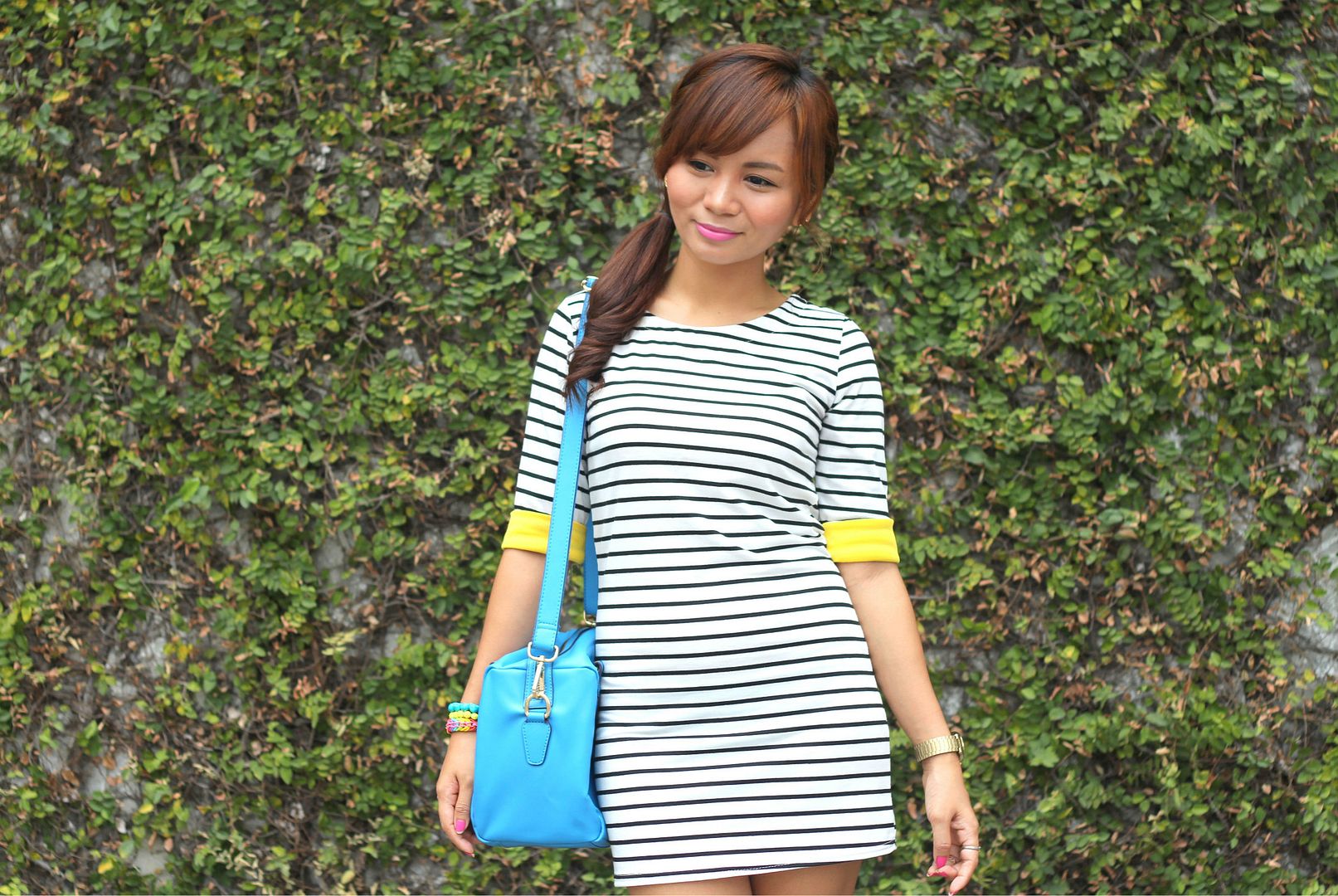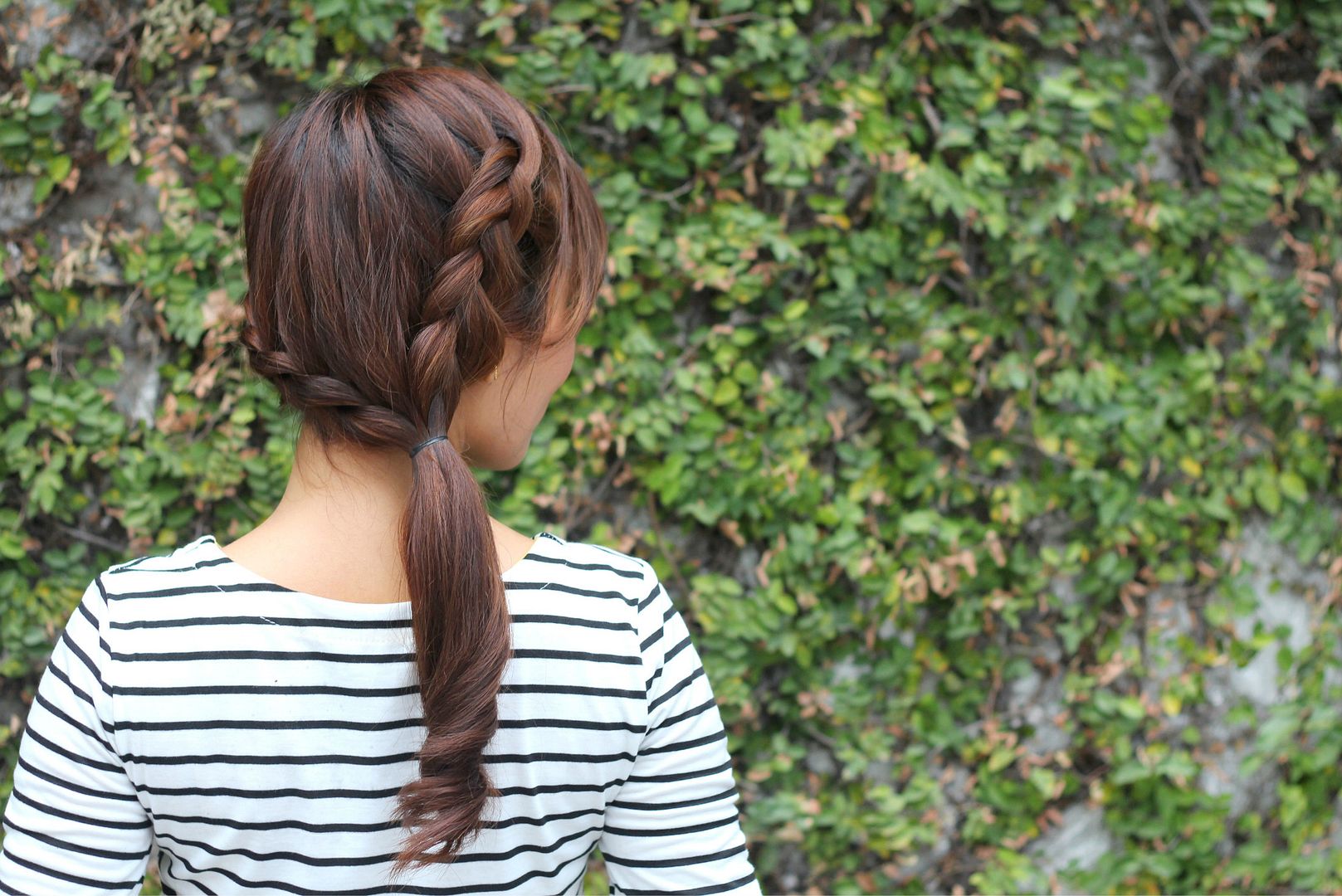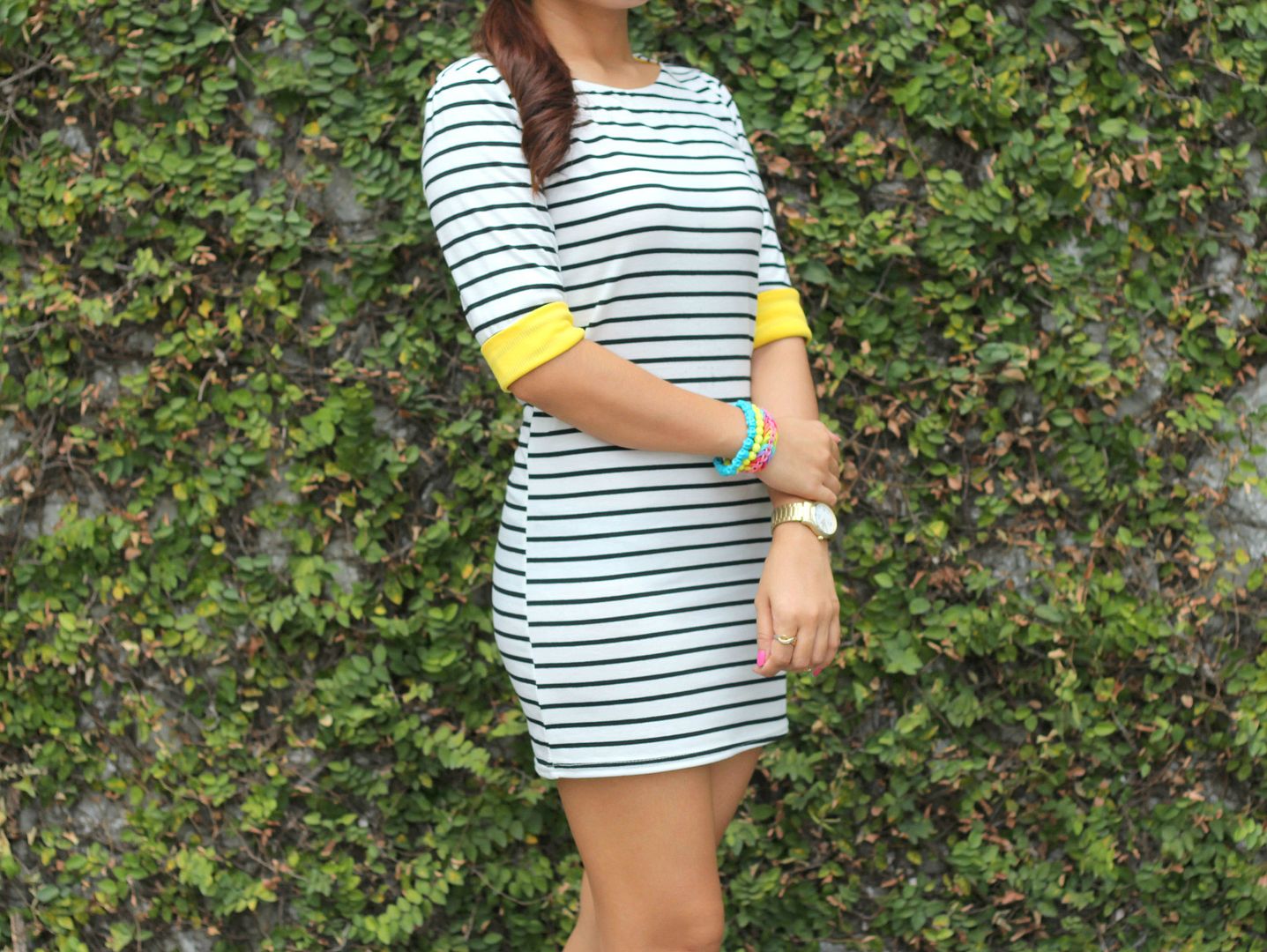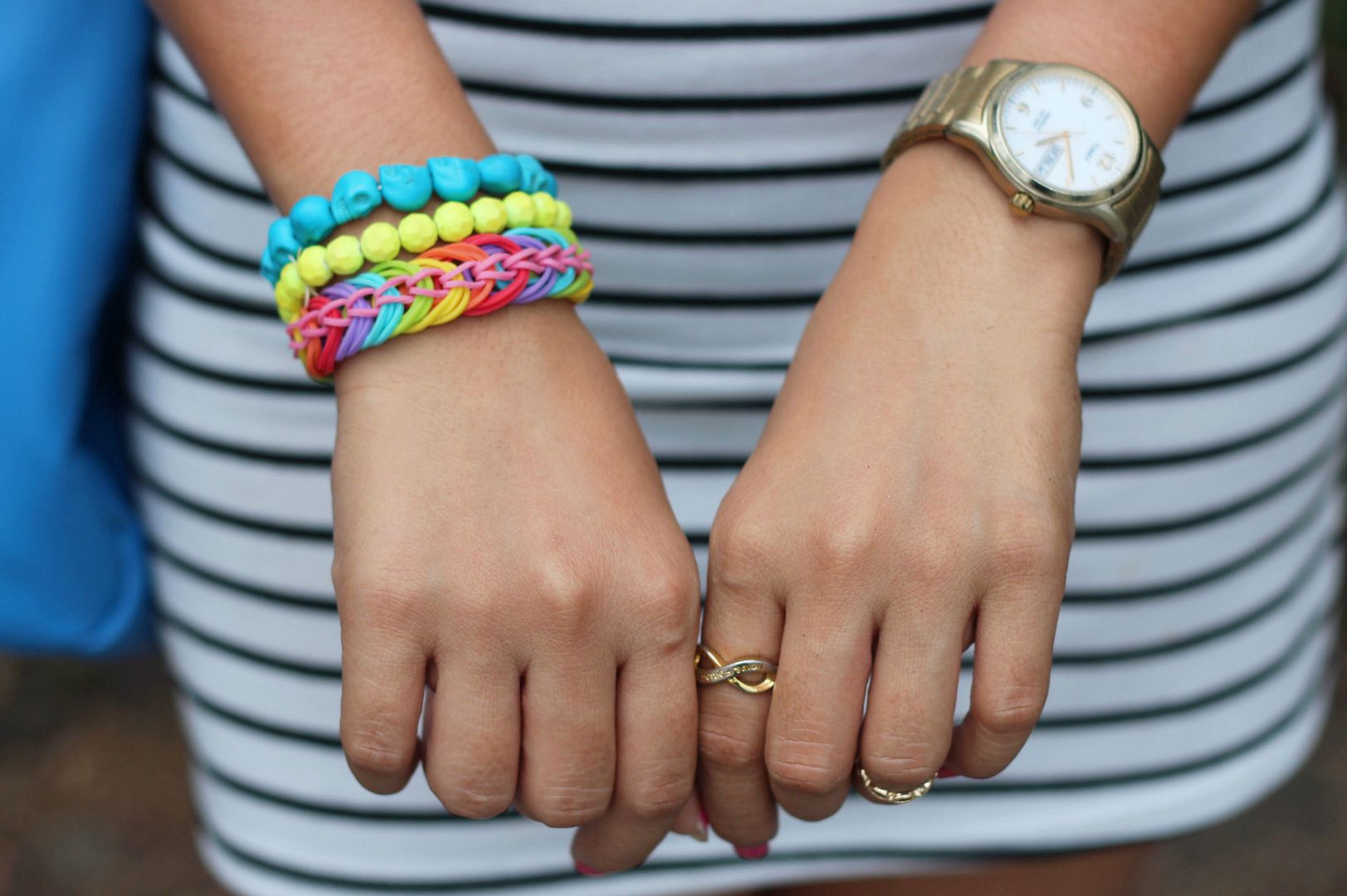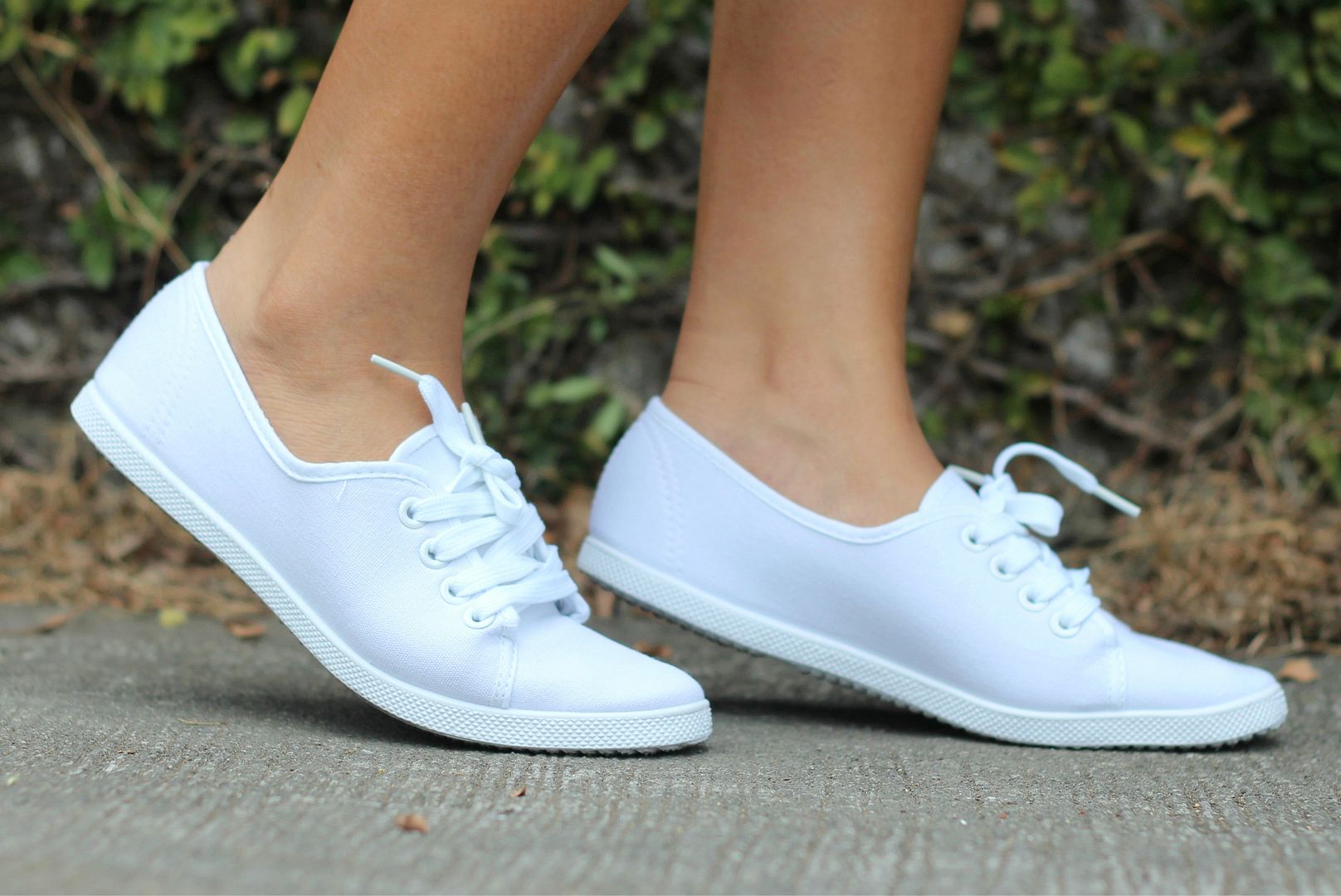 Another foolproof way to be as bright as the sunshine even on a rainy day is to play with your pet. I met this really adorable dog while shooting these photos. I just can't remember if it's name was Barley, Bailey or Bradley. lol
It does look like a blown-up version of my dog, Fluffy, don't you think?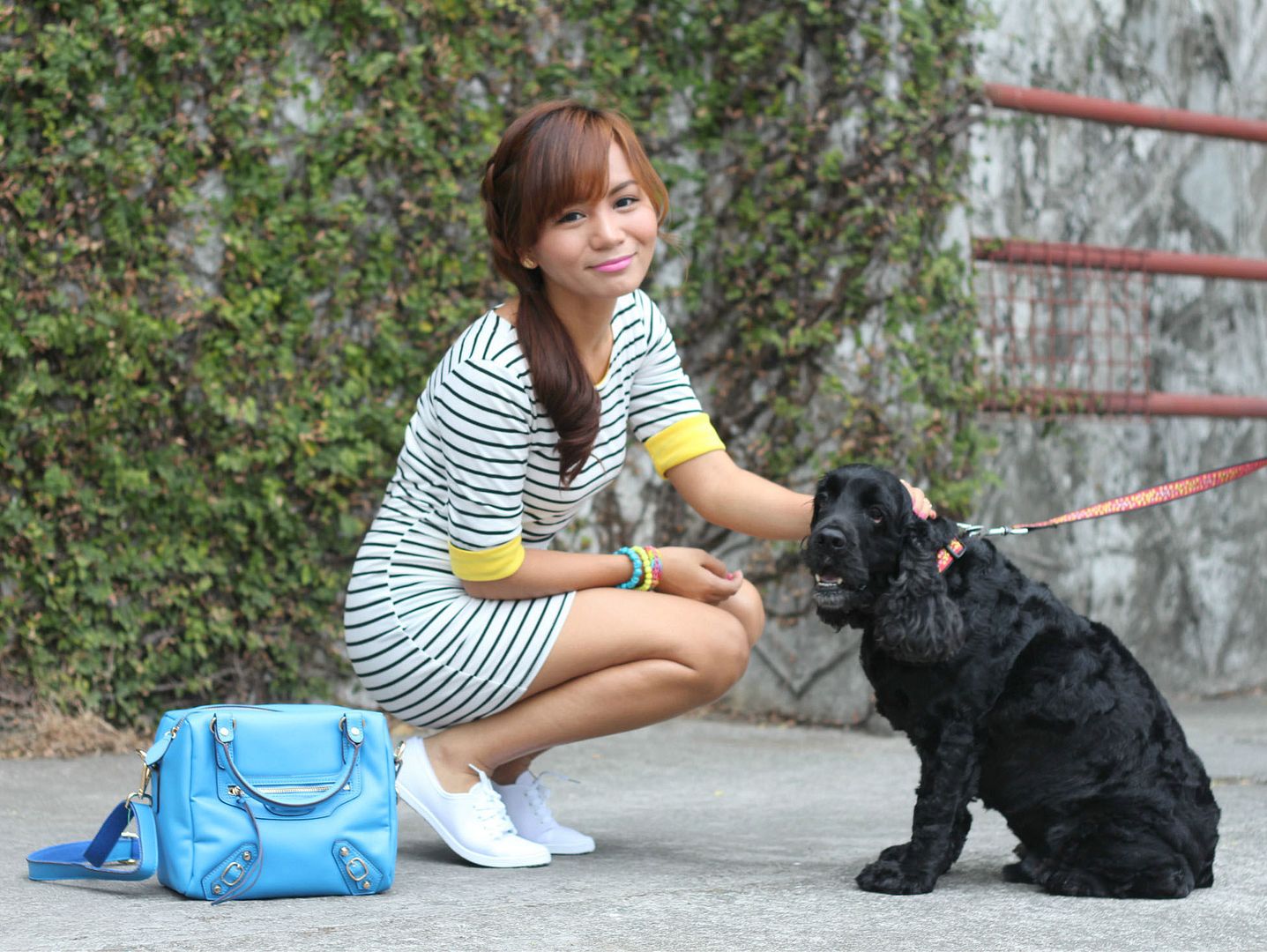 Kristine
________________
As always, thanks to my friend ,April, for the photos!