Unique patterns are on trend these days. Like this dress I'm wearing. I got this dress from a website called

SammyDress.com

. On the website, the dress looks normal but it's really pretty in person. The intricate print will surely make people take a second look.
I also like that it reminds me so much of those unique Givenchy prints. Oh, maybe this one is actually a Givenchy inspired. Is it? I will never know, really. I'm not the expensive type. hehe
From the looks of the photos, you'd think I used a digital camera or a smart phone to capture the photos. But I actually used a dslr. hehe. I still need to learn how to take photos in low light places.
It was raining that day so we just settled to take the photos in the parking lot of our office building.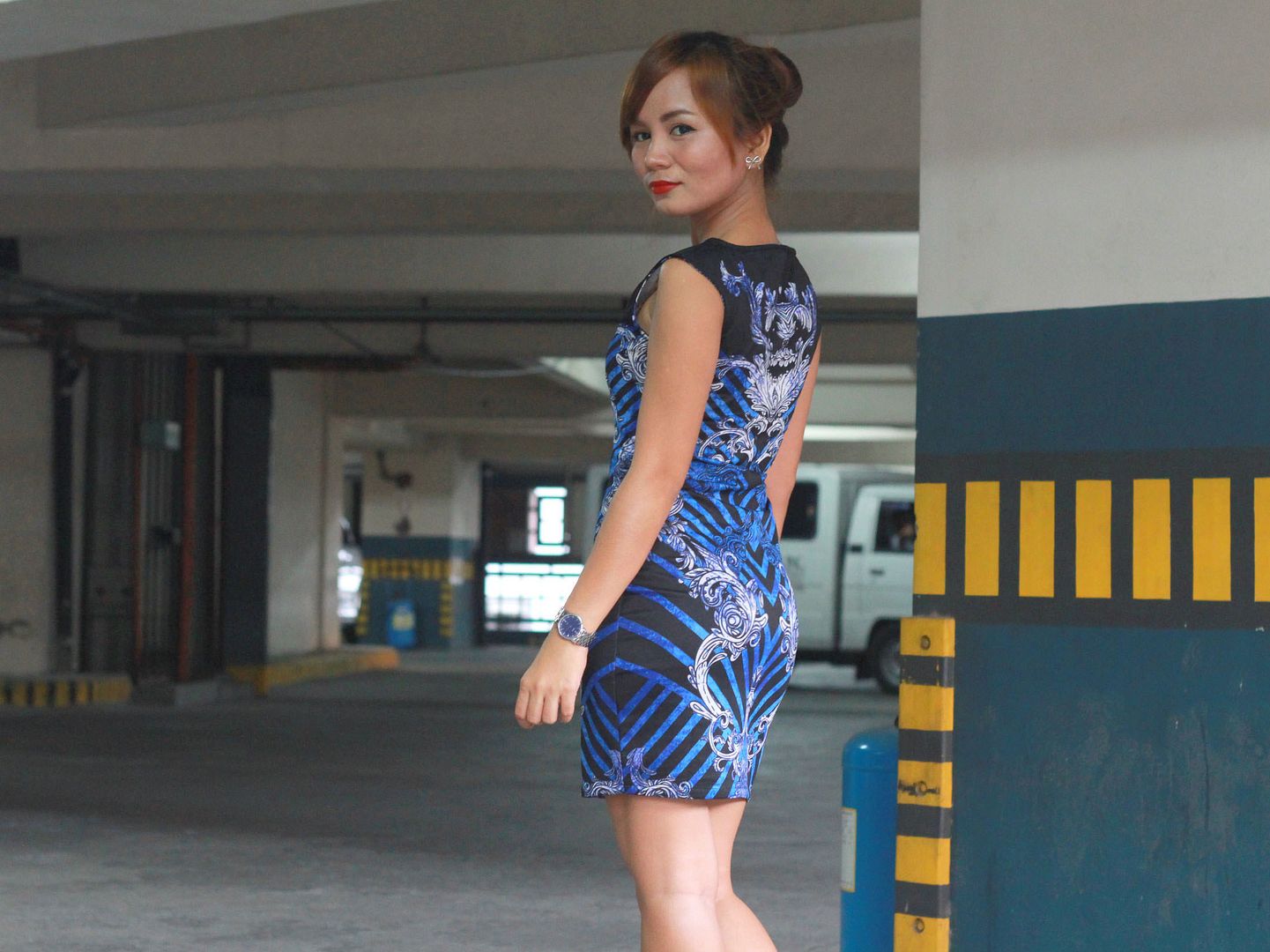 What kind pf print is your favorite? Mine are floral, stripes and leopard prints! I often stick to those 3. But this dress is so pretty, I'm making an exemption!
Kristine
________________
Thank you, April, for the photos!