So, I finally got a new phone! (Yay!) Some people wanted to know my favorite phone applications so I decided to just film a short video showing the programs and applications that I have and use.
I have the new Samsung Galaxy S5 phone which was released in the Philippines in April, but I only got it in May. I originally wanted the S4 but I'm so glad that I waited for this S5! It's really a very nice phone!
Here's the video :
Main uses of my phone :
1.) Texting and Calling - of course.
2.) Camera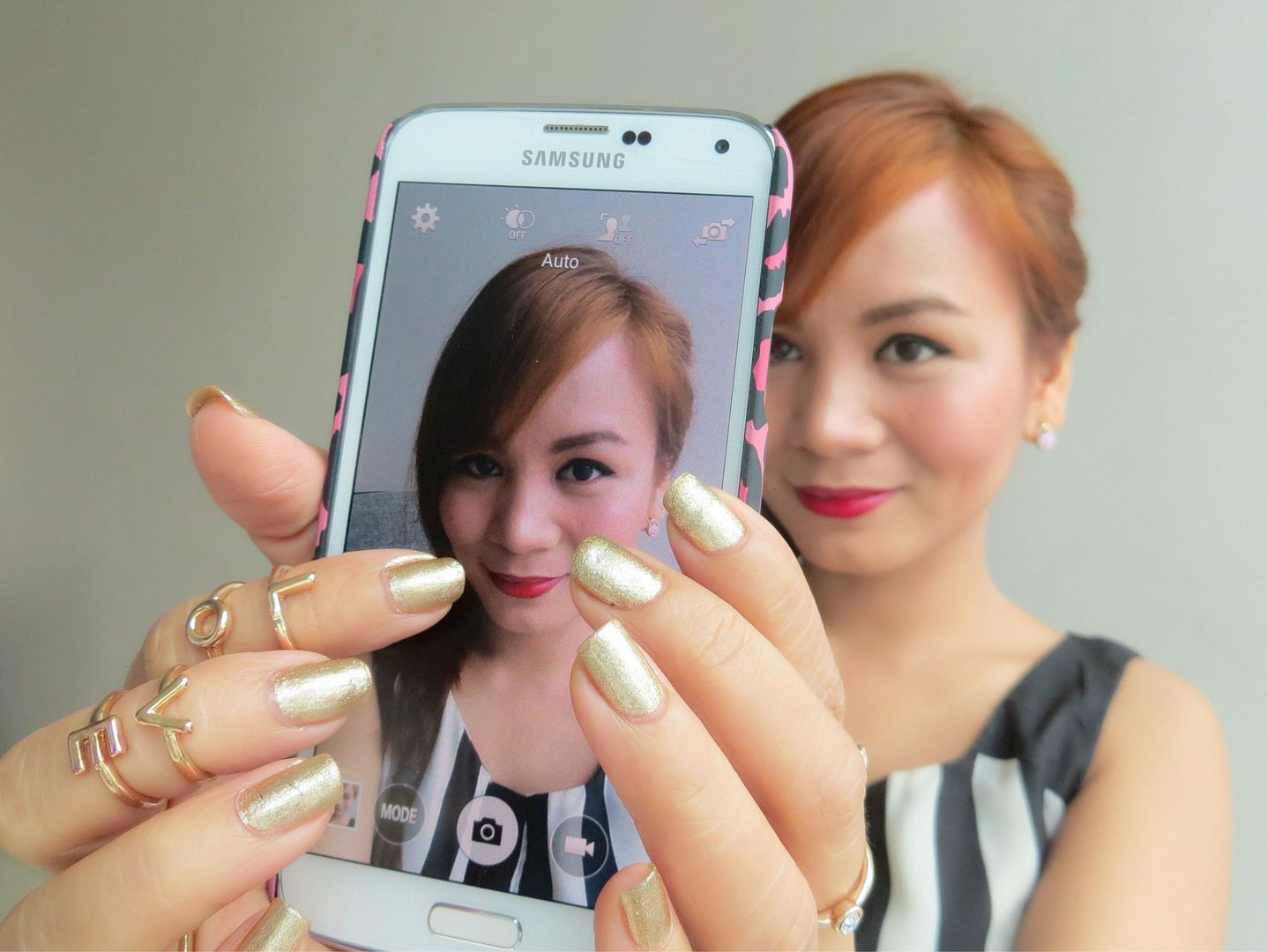 Samsung Galaxy S5's camera is so clear and sharp that I don't even use any other camera applications anymore. The once hailed Camera 360 doesn't even come par with the S5's camera, in my opinion. The photos appear sharp and vivid when taken in good lighting condition. If you don't have flawless skin and an avid fan of photo filters then you can now say goodbye to your Camera 360's filter. The camera has level 1-5 beauty filter that blurs acne and other skin imperfections.
3.) Music and Video
I listen to the music a lot so I use my phone to listen to my favorite songs. When I'm too lazy to turn my laptop on, I simply use my phone to watch movies and YouTube videos. The phone's 5.1 inch screen is decent enough to let me enjoy the shows that I like.
Here are other phone applications that I love :
1.) LINE camera application
I used to think that LINE was a Korean application but I was wrong. hehe My friend told me that it's actually a Japanese app. I love this application! I have few installed camera and photo editing applications on my phone but to be honest, I never use any of those anymore. Line can take photos, collage them, edit them and make them even more kawaii with stickers and filters.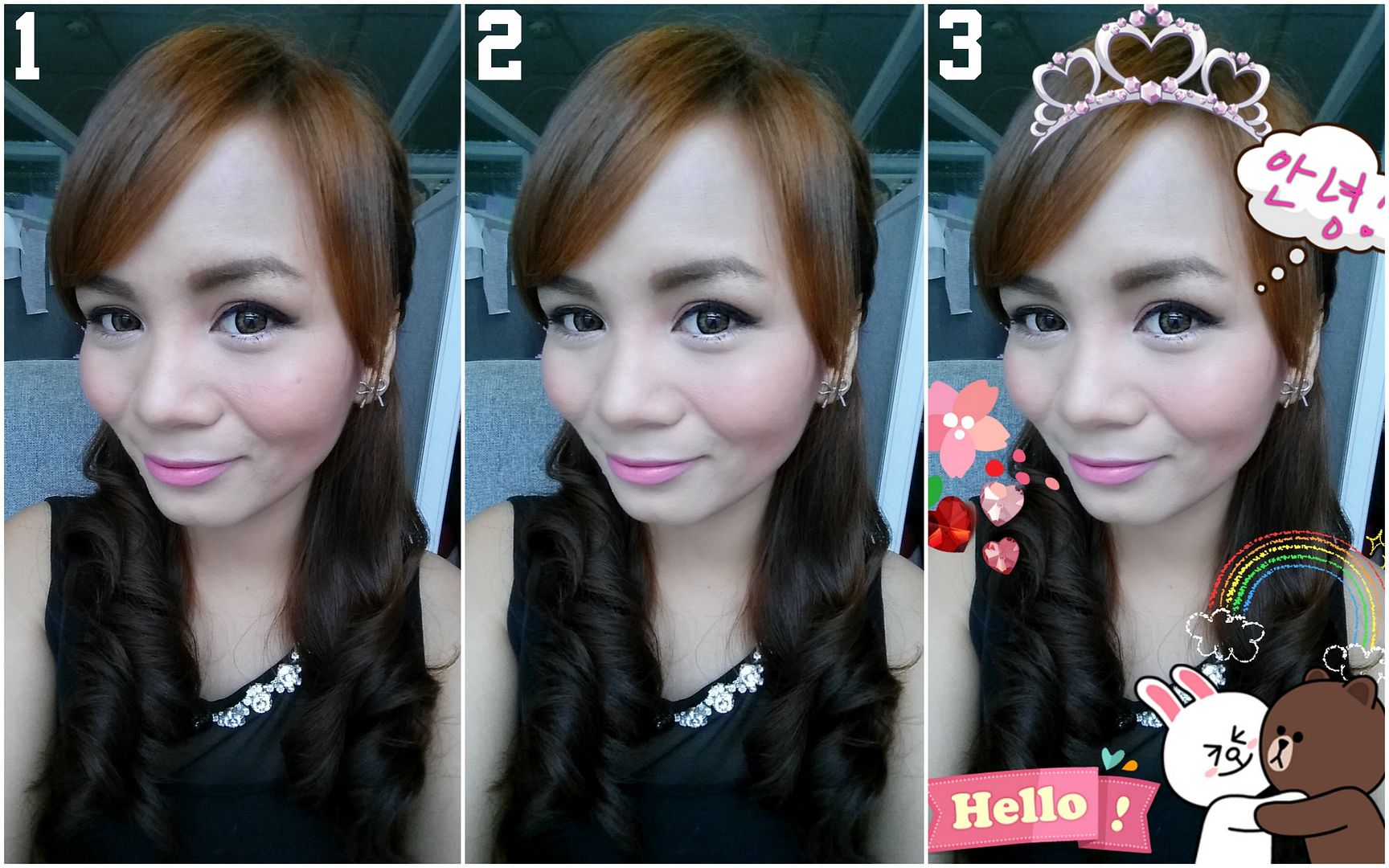 1 is the raw photo, 2 is the edited photo using Line photo editor. I subtly made my skin lighter and also slightly made my face smaller.
(Not a big difference though because I don't get why people would edit their jaws and chins to make it look like an obvious V. People are going to see you in real life anyway and they are going to find out what your face actually looks like. So just try to edit them very, very subtly. That's just my two cents!)
And 3 is the Kawaii-fied photo. I went exaggerated with the stickers, of course. Just to show you the awesome possibilities using this app!
2.) Snapeee photo editor
I like to keep outfit photos as simple as possible. But during times when I feel like editing them a bit, I use Snapeee! It's a very simple photo editor, just a few stickers actually. But the simplicity of it is what I love about it. I love how the stickers make the photo look like a fashion magazine cover.
3.) Some photo editing apps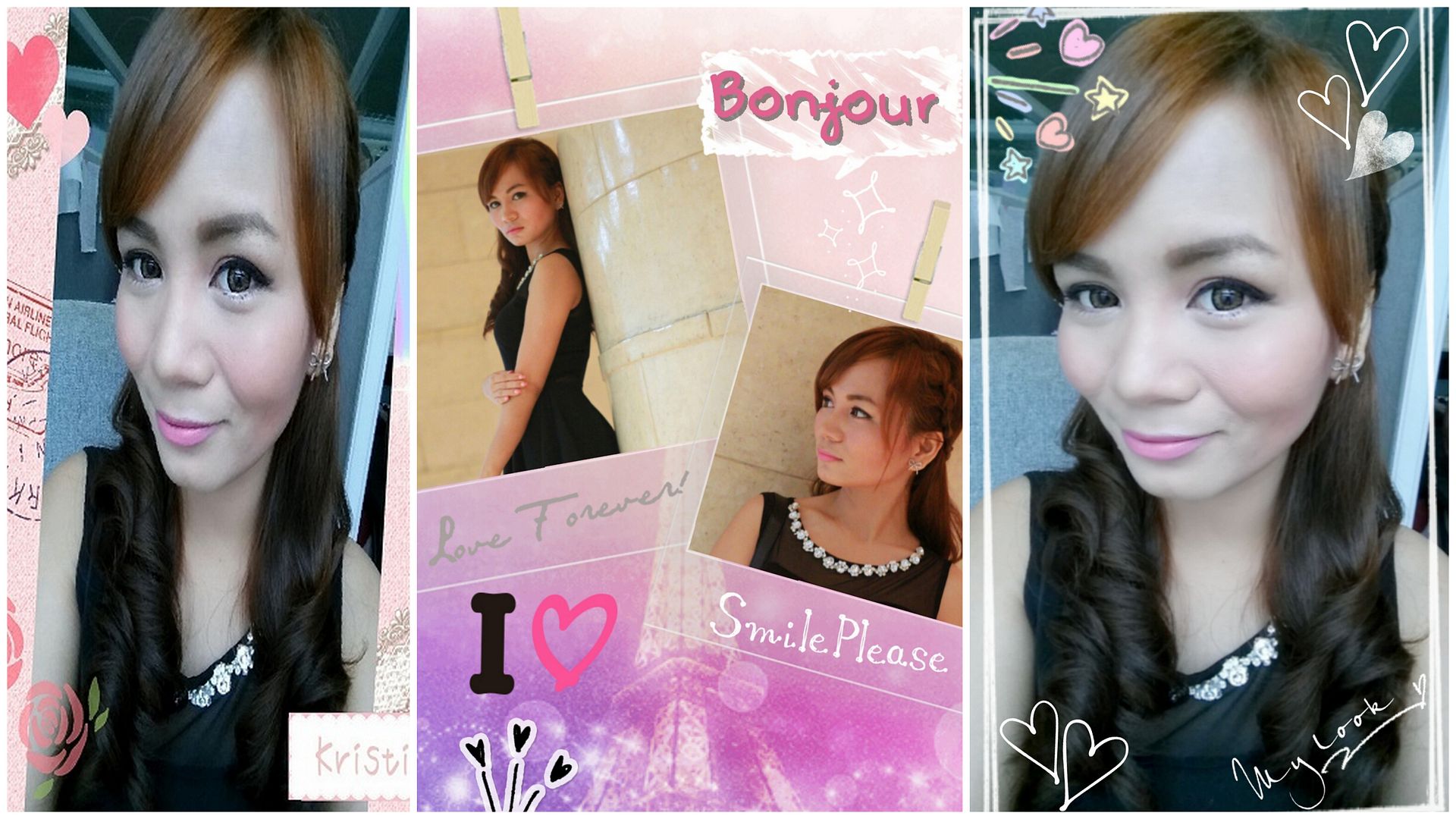 90% of the time, I use LINE to edit and decorate my photos. But when I feel like making them a bit more cute, I use these 3 photo applications.
First photo - Cameran
Second photo - Petapic
Third Photo - Decopic
4.) Fangirl apps + some games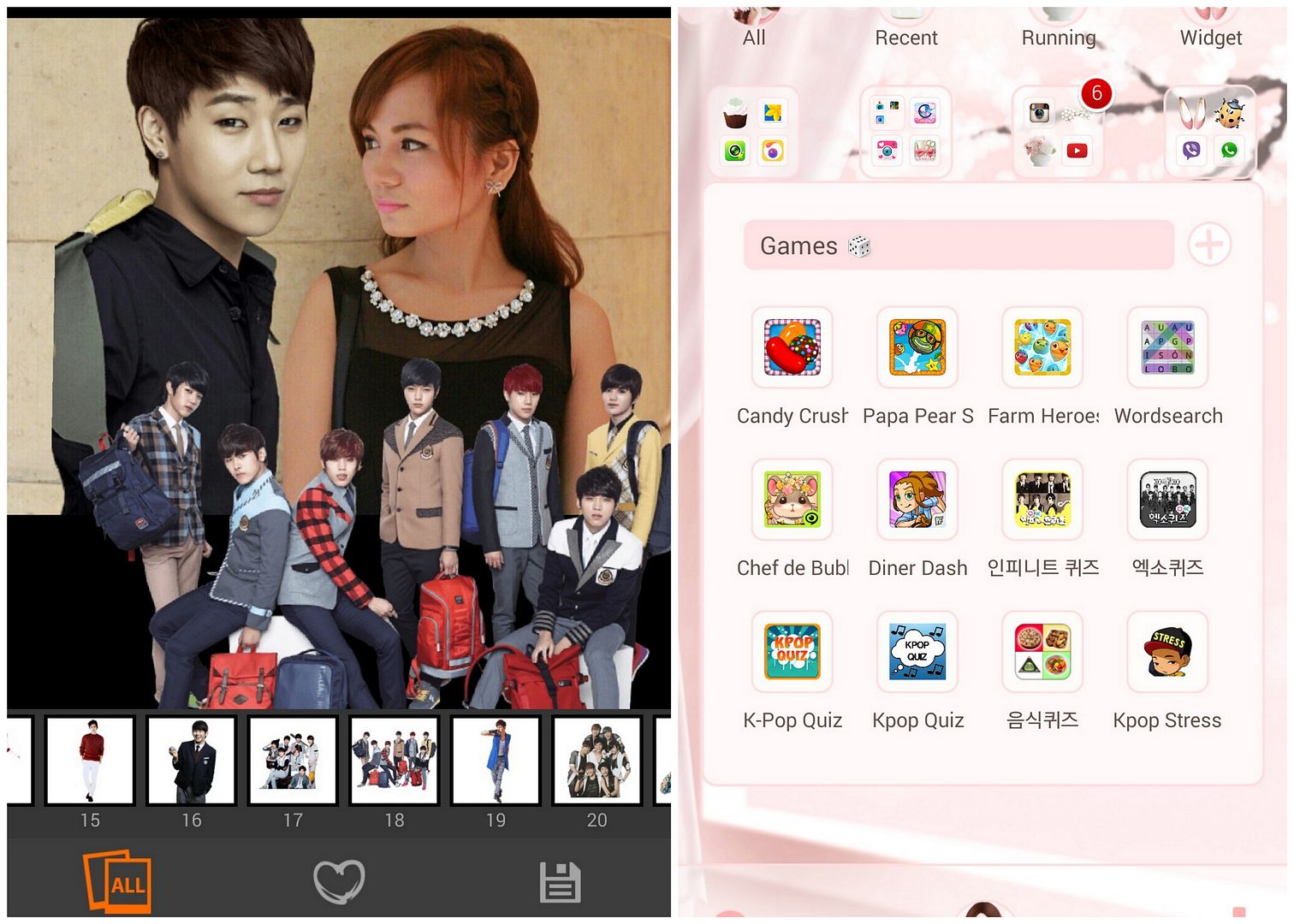 So I found this cool Infinite photo editor randomly on Google play store. I can't remember how I got there but I did try to find it for the people asking me but I failed! Anyway, it's a very nice photo editor where you could put a photo of yourself and of an Infinite member together!
I also have some games on my phones. I rarely play them because I'm not really the gamer type. The last time I got hooked in a game was like 5 years ago when Farmville, Cafe World and Pet Society were the cool stuff! hehe
5.) Self-study Korean
I enjoy studying Korean a lot! I have a few phone apps that help me NOT forget the things I must not forget. I have a Korean expressions app that lets me listen to the expressions. I could also record my own voice and compare it to the original one. I also have a Korean dictionary which comes very handy. And then a Korean language app that has a few word memory games and some vocabulary activities! All of them are so useful and informative!
So, that's everything that I have on my phone and then my favorite phone applications. I do not have a lot of applications because I know I won't be able to use them even if I install them all. I told you, I am the loyal type. When I find something I like, I stick with it. hehe
But if you know cooler and more awesome phone applications that you think I should try then by all means, please do let me know! :) Likewise, if you have any questions regarding the applications that I mentioned, please feel free to ask me.
Have a nice day!