Happy 4th of July to my American readers! Most of you are probably having a barbecue gathering or a picnic party with your friends and family... or maybe enjoying a fun parade or fireworks. Wherever you are in America right now, I hope you are having fun!
To celebrate with you, I came up with a simple outfit!
I wore this to the office and I guess it was pretty obvious what I was trying to look like. My mom and office mates tried to make fun of me by saying I look like an American flag. Hah. I was not even mad. I mean, they noticed what I was trying to dress up as so that means my goal was achieved.
Though, I've never tried to dress up like our own Philippine flag yet. Red, Blue and Yellow color-block outfit sounds pretty good so I might try that next June, too!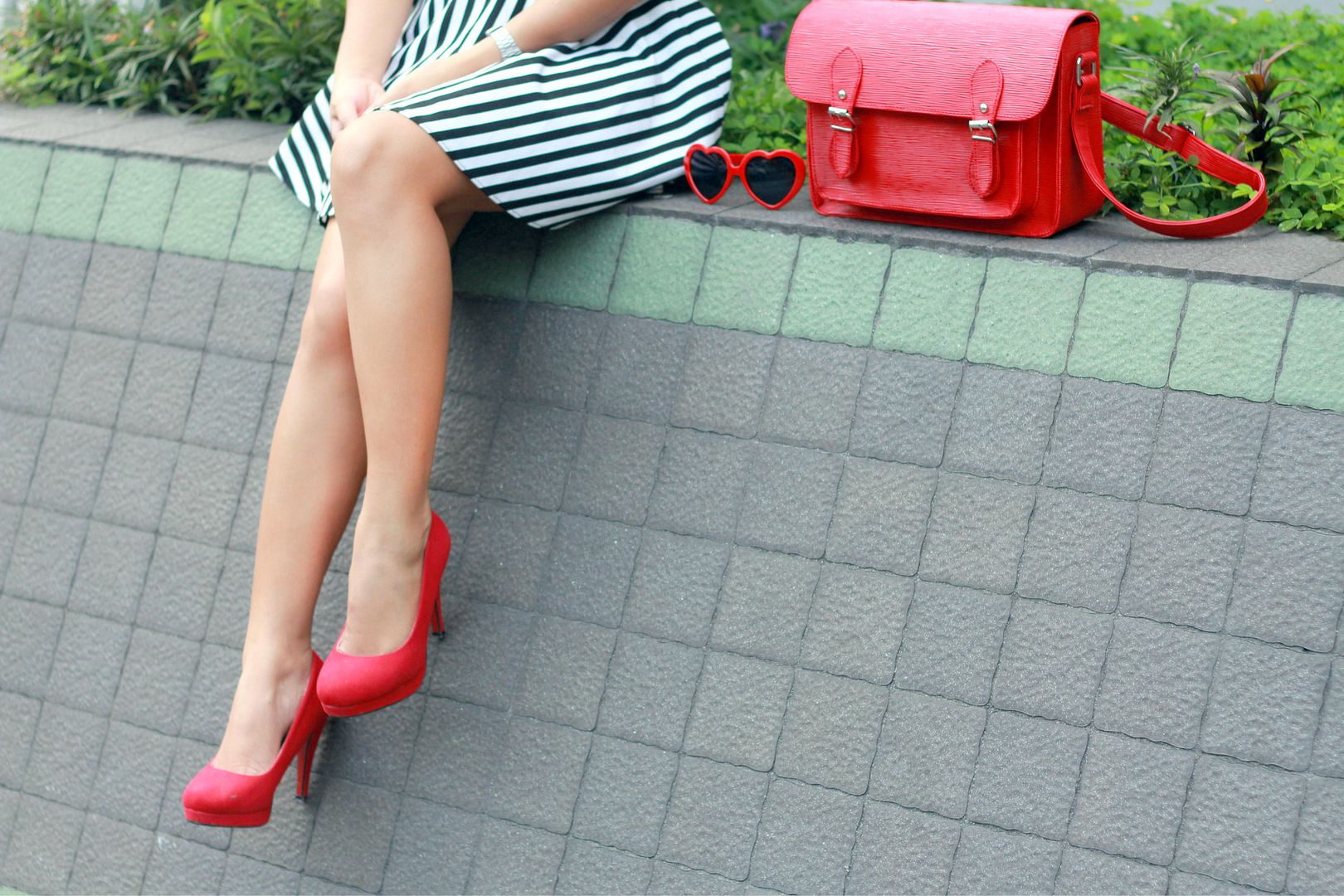 My friend Karen was the one that took these photos. I really love her when she takes my photos. My camera and my lens are so hard to use that when I ask other friends to take photos of me, they usually have hard time. Karen and I have been working together for quite some time now so she seems to have finally memorized how to use my camera and also know my angles. 카렌 쳉귱!
_________________________
Thanks to Karen for the photos!