While some of you are taking out your pretty dresses and tank tops, us here in the Philippines are taking advantage of the weather and taking out our sweaters. It's because we live in a tropical weather and we don't always get to wear warm clothing pieces... unless it's the rainy or Christmas season.
Christmas is still almost half a year away so we're only left with the rainy days.
I love sweaters but the problem with my body is that I am literally always hot. I'm so hot that when my friends hold my hand, they would always complain how they feel so warm. I even joke that I should go to a snowing country and lend my hands to people that feel too cold in exchange for a few bucks. (lol)
That's why you often see me dress up in cool clothing pieces. When you see me in a sweater, it only means it was raining that day.
I fell in love with this K sweater that I saw on Rosegal.com. I like the simplicity of the white sweater and of course, my initial is printed on it.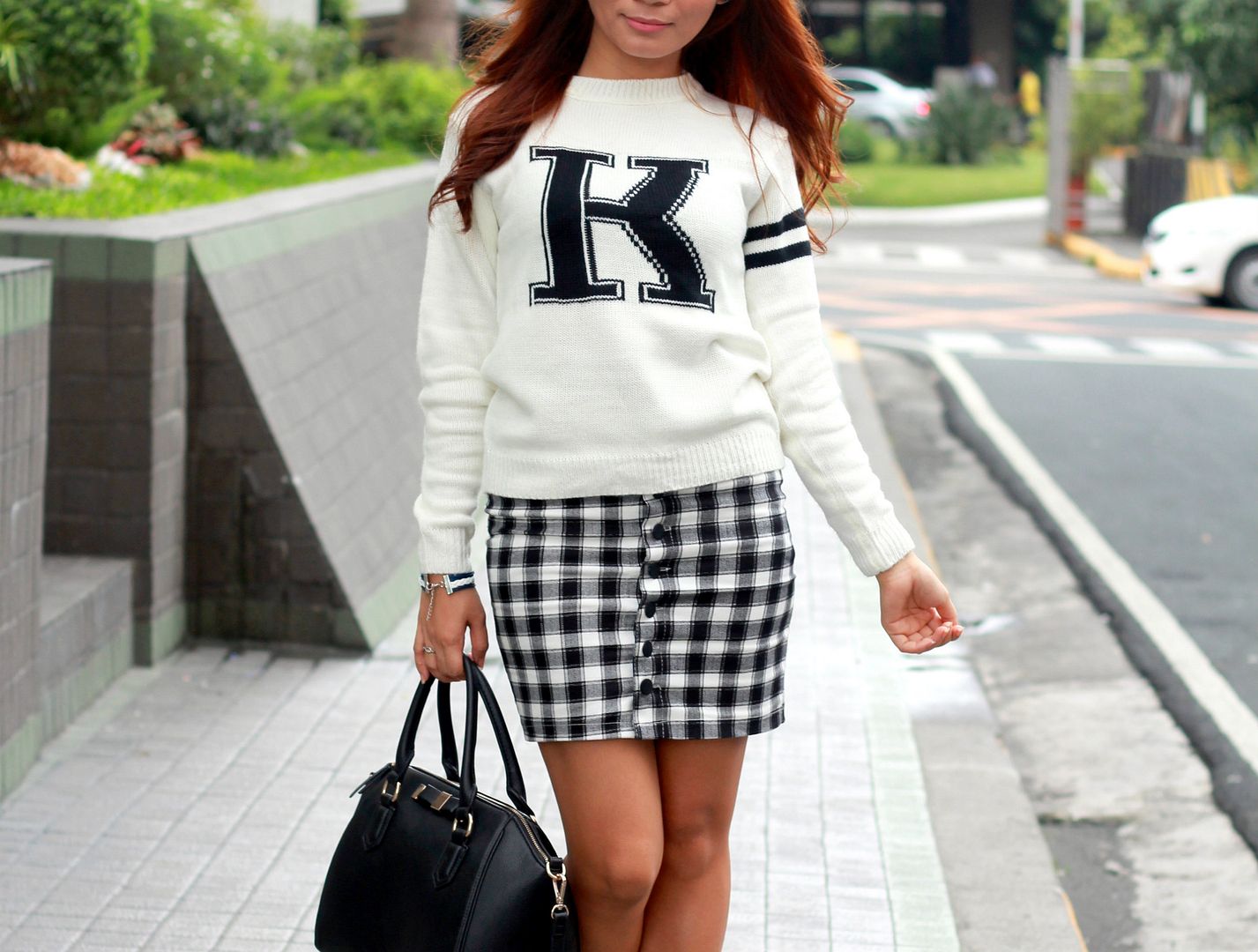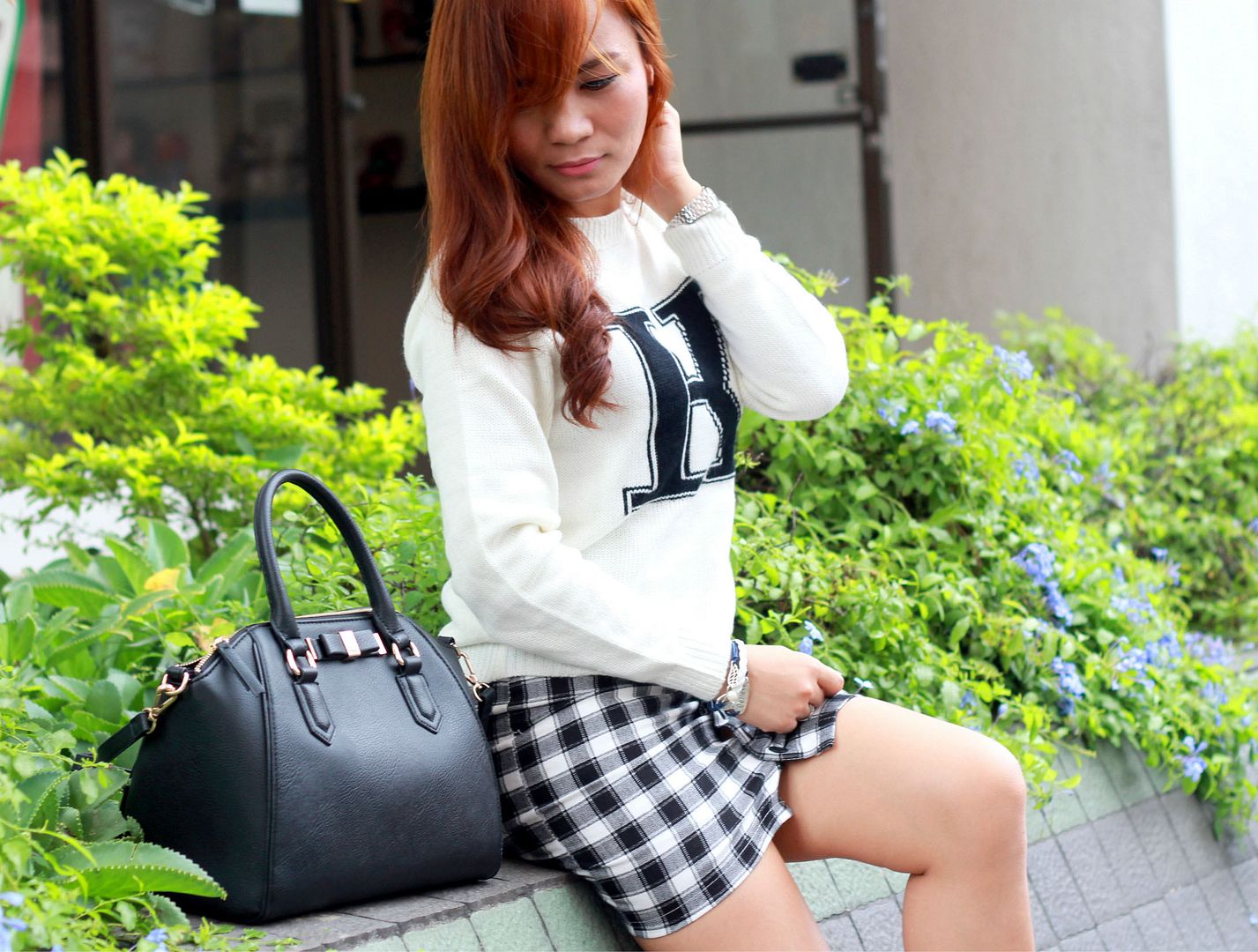 What's your favorite weather?
__________________________
Thanks to Flora for the photos!
♡