I like seeing areas of fields and green trees around a town. For me, it's like being in two places at once. The sound of tree branches creaking plus the sound of hustling cars and the busy people. When you are in the city, you wish for the relaxing and laid-back life in the rural. While when you are in the rural, you long to experience the modern city lifestyle. Why choose one when you could have both?
Anyway, here are some photos of me shot along a pretty walkway in Maginhawa Street. Of course, people and cars stopped for a while to see what we were doing. hehe.
It's fall season in most countries now and I can't help but be green with envy. Wearing the stuff that you guys wear in Autumn is nearly impossible for us to wear here in the Philippines. You either get laughed at by people for wearing "hot" apparel... or you just die because of the heat. hehe Good thing it was cloudy and drizzling a bit when we took the photos! Yay!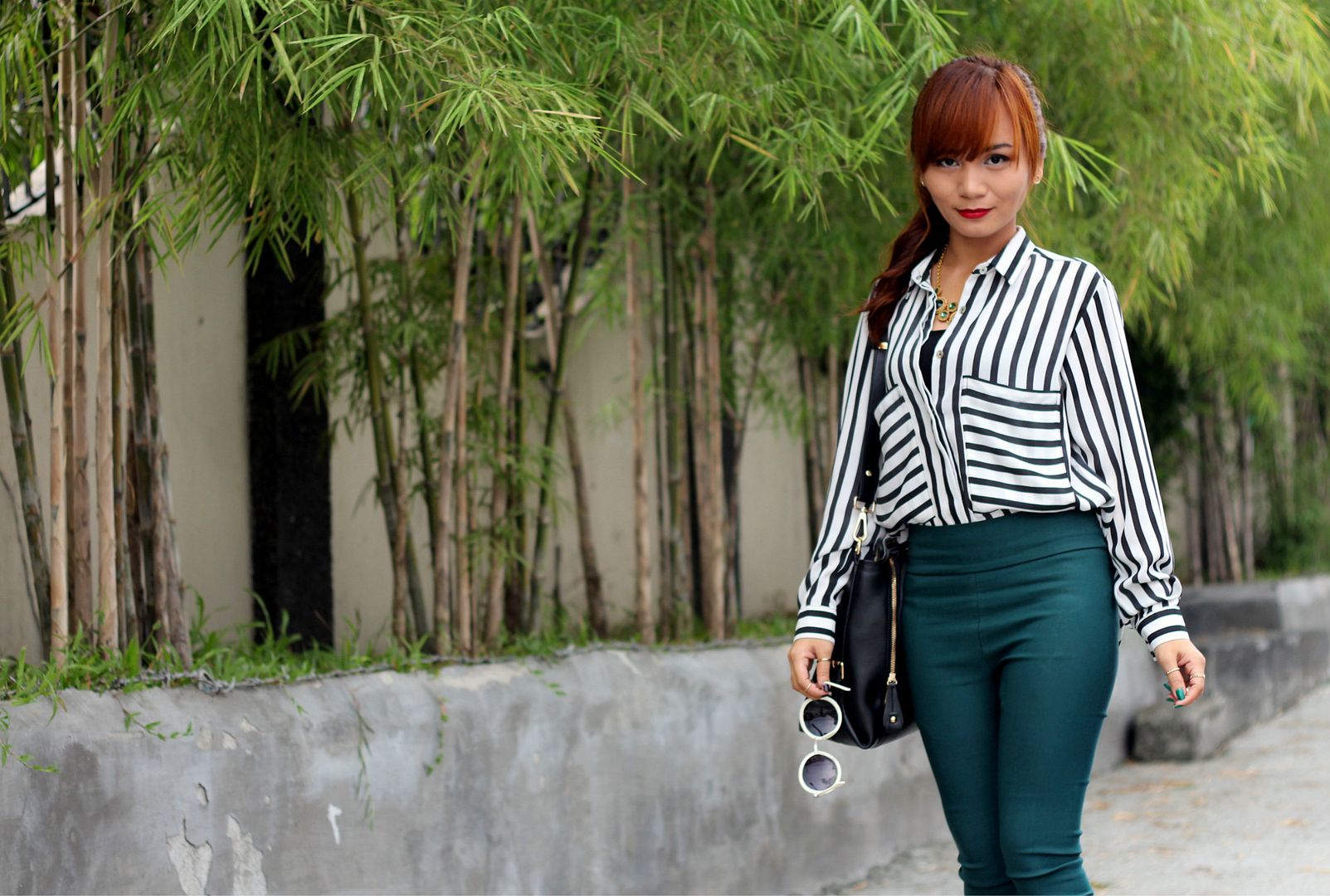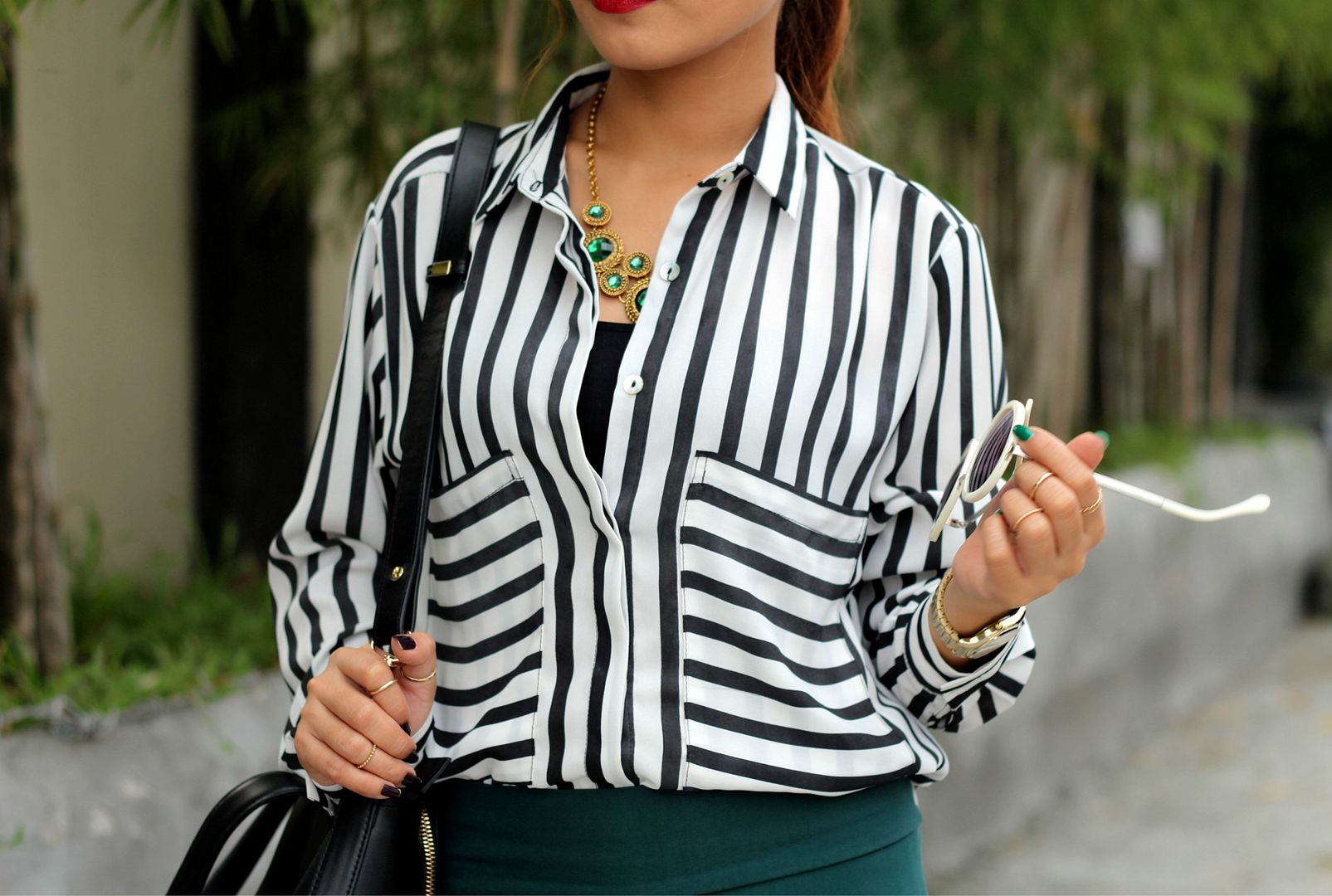 Sunglasses - Divisoria ;)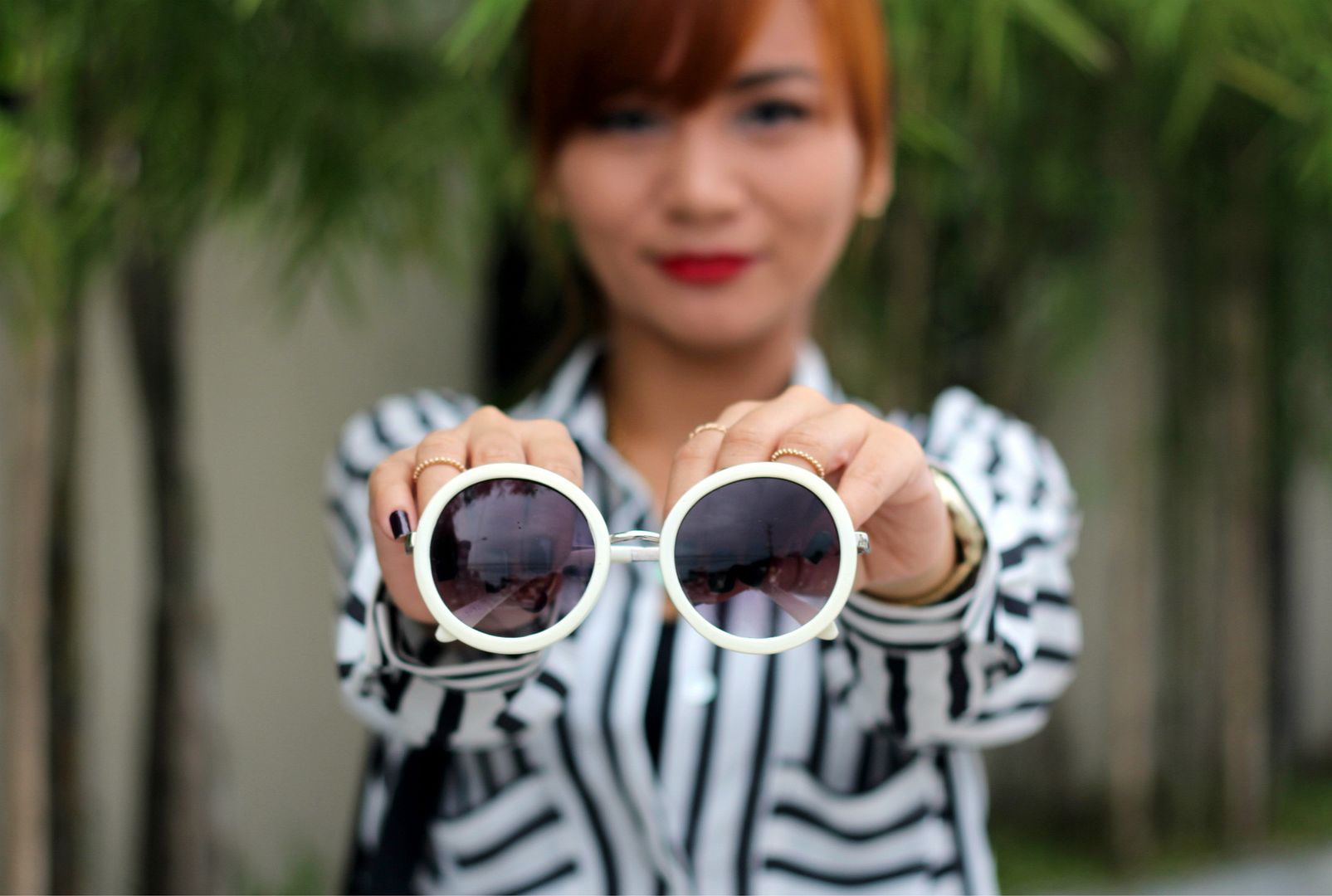 What do you think?
__________________________
Thanks to Flora for the photos! :)