One of the celebrities I really want to see in person is Kathryn Bernardo. I was recently invited by Happy Skin to attend their Generation Happy Skin makeup launch which they collaborated with Kath. Hence, #KathxHappySkin
The launch was held last August 18, 2018 at the SM Mega Fashion Hall in Mandaluyong.
The event was hosted by Tim Yap. It was rather short yet fun. However, I have to mention that the event only started 3 hours after the written call time on the invitation. Happy Skin invited us for a 3 PM event which they started at 6 PM!!! Kath arrived around 4:30 PM - 5 PM. I asked around and people said it took another hour to start because they did interviews and promos backstage. I wish they went on with the program first then the meet-and-greet with Kath's fans and then the interviews as their final activity. Since it was NOT an exclusive media event, I wish the organizers also realized they invited other people such as bloggers and personalities that also have other things to attend to aside from events and launches.
I know it's not Kath's fault, though. I just really wish the organizer was more honest about the time. Anyway, they say the early bird catches the early worm. Since I got to the event venue at 2:45 PM, I was able to score a really nice spot in front of the stage. It enabled me to see Kath up close and while sitting comfortably! :)
To see more of the event, to watch clips of Kathryn Bernardo and to see the other activities I did that day, be sure to WATCH THE VLOG!
But aside from the long wait, I did enjoy the event. I appreciated Kathryn Bernardo. She seems nice, humble and sincere to her fans.
They had a game where 5 people from different fan clubs of hers participated in. It was a question and answer game where Tim Yap asked few facts about Kath and the girls had to give the correct answer.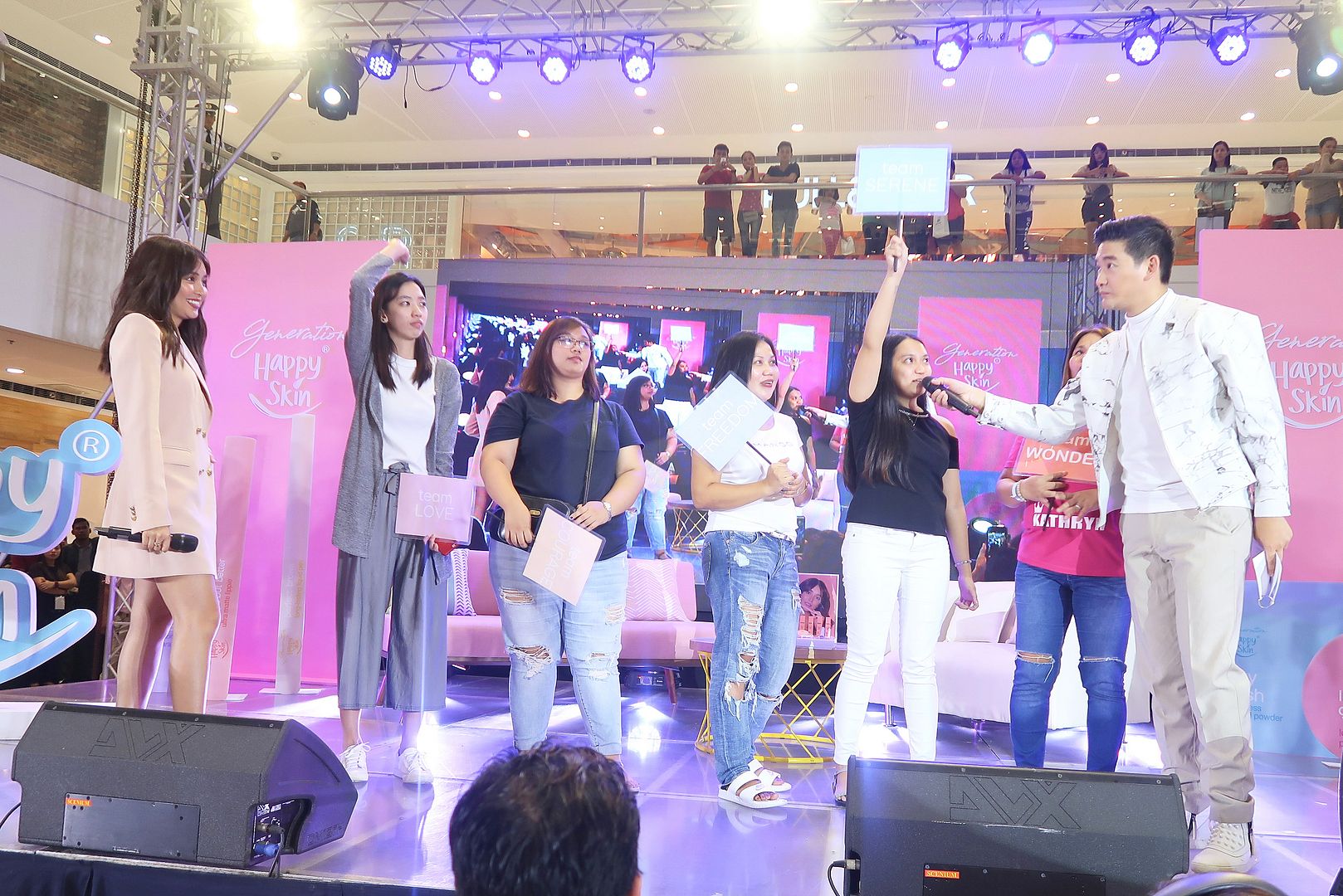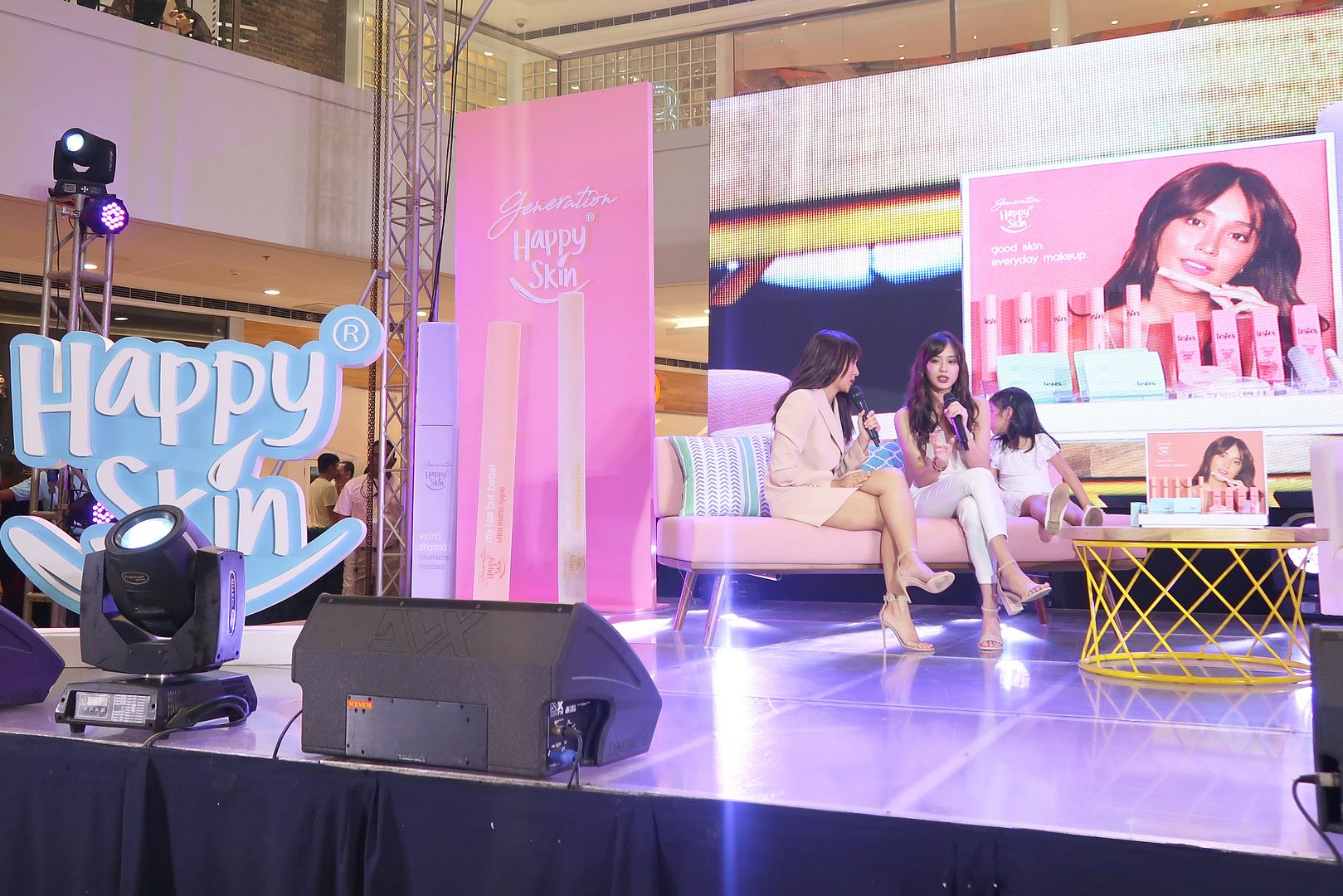 Here are the newest items from #KathxHappySkin collection!
Don't you also love Kathryn's ensemble that day? I totally dig her blush pink lapel dress partnered with simple strappy nude heels.
After the event, I had dinner with few blogger friends, Joyce and Kim. Since I was already at SM Megamall, I decided to drop by Sundrops Dayspa. My nails, hands and feet needed relaxation.
Sundrops Dayspa is located on the 5th level building A of SM Megamall.
I had a relaxing foot spa with scrub, pedicure, manicure and gel polish nail art. I've tried a lot of gel nail arts before and I really love my experience at Sundrops in Mega! The design was perfectly created on my nails. As I'm writing this blog post, the nail art has been on my nails for 12(TWELVE!) days but still looks as perfect as when I first got them!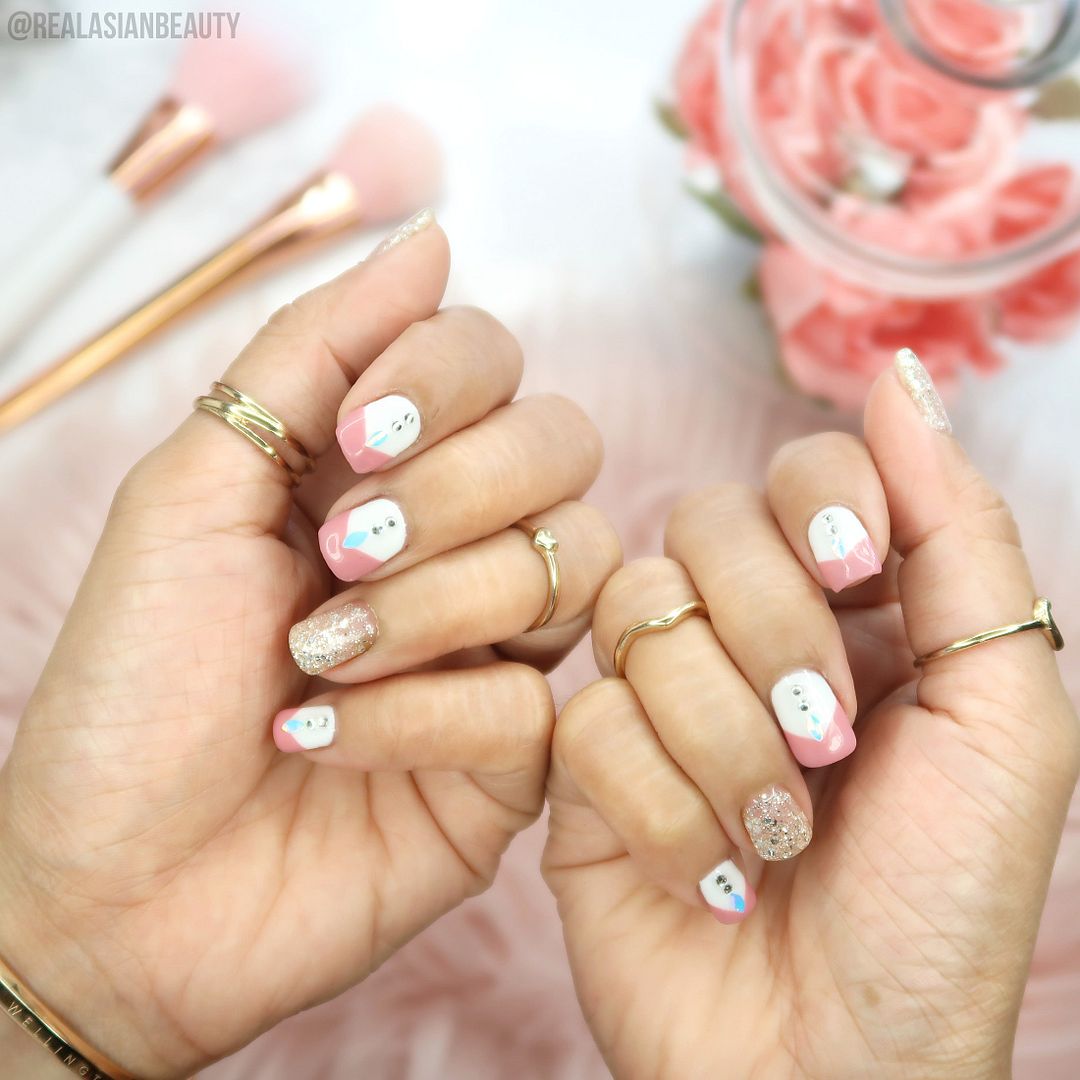 MY OOTD :
Bikini as Top -

Bikinis Fantasy
Leather Skirt - H&M
Booties - Zalora
Choker - Tyangge :)
Watch and Cuff - Daniel Wellington
If you liked this post, please don't forget to FOLLOW me on my social media accounts!