Hi, everyone! I haven't written a journal entry for a while..
Today is September 23, my mom's birthday. I feel happy that we spend birthdays together. Being able to spend days with family and friends is one of the greatest gifts from God.
Another great gift that I consider is when you have people around you who support you and encourage you. I wrote about "cyber bullying"

here

. This time, let me write about something positive--ENCOURAGEMENT.
Being a blogger means exposing yourself to people from different places. Some people like the fact that they get known but along with that perk is the tendency to get bullied...insulted...or hurt by people on the internet that you don't even know.
Being a blogger and doing YouTube videos, I have encountered some insulting and hate comments...some of them are tolerable while some could really be mean and rude.
While, there are people who choose to be ANGELS.
You may not know it but people like you guys are what keep us going. I am nowhere famous and not even 1% close to how popular actors and singers are.. But I now understand when they say their fans are their source of strength. Because you guys are that to me. You make me feel everything is worthwhile and worth the time and effort.
I hope the web gets filled with more people like you who never fail to give kind and encouraging words. Of course, the print screen shots of the comments I put here are not everything I have. There are more people who give sweeter words.. while there are angels who choose to encourage and support in silence. I know that because I am like that to some bloggers, too. You don't always have to comment and let your voices be heard but just that simple fact of reading and watching the video already make you guys our angels!! :)
Thank you to YOU reading this blog right now. And thanks for everyone who have been so kind and supportive. I really read all of your comments and messages so from my heart, really THANK YOU.
So, let me end this post with a funny photo of me blowing kisses and lots of love to you! hehe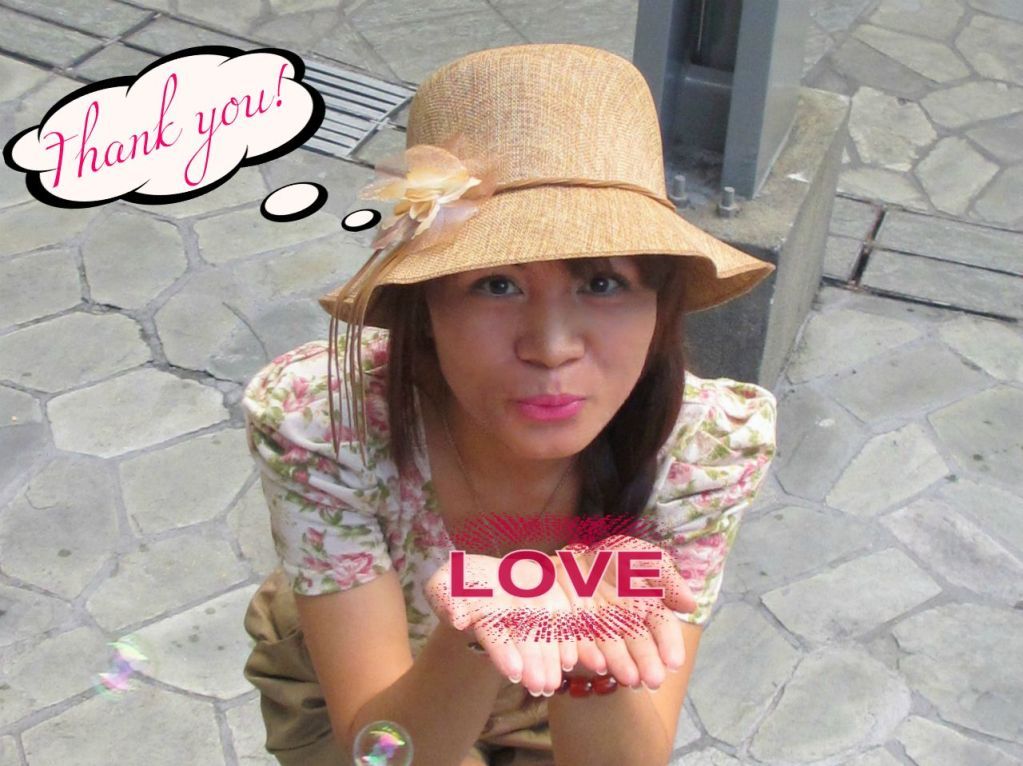 Kristine