Two months ago, I asked you guys to help me name my pet. And a lot of you responded and gave me such adorable suggestions for my puppy. I have finally named her and I am very excited to tell you guys what it is!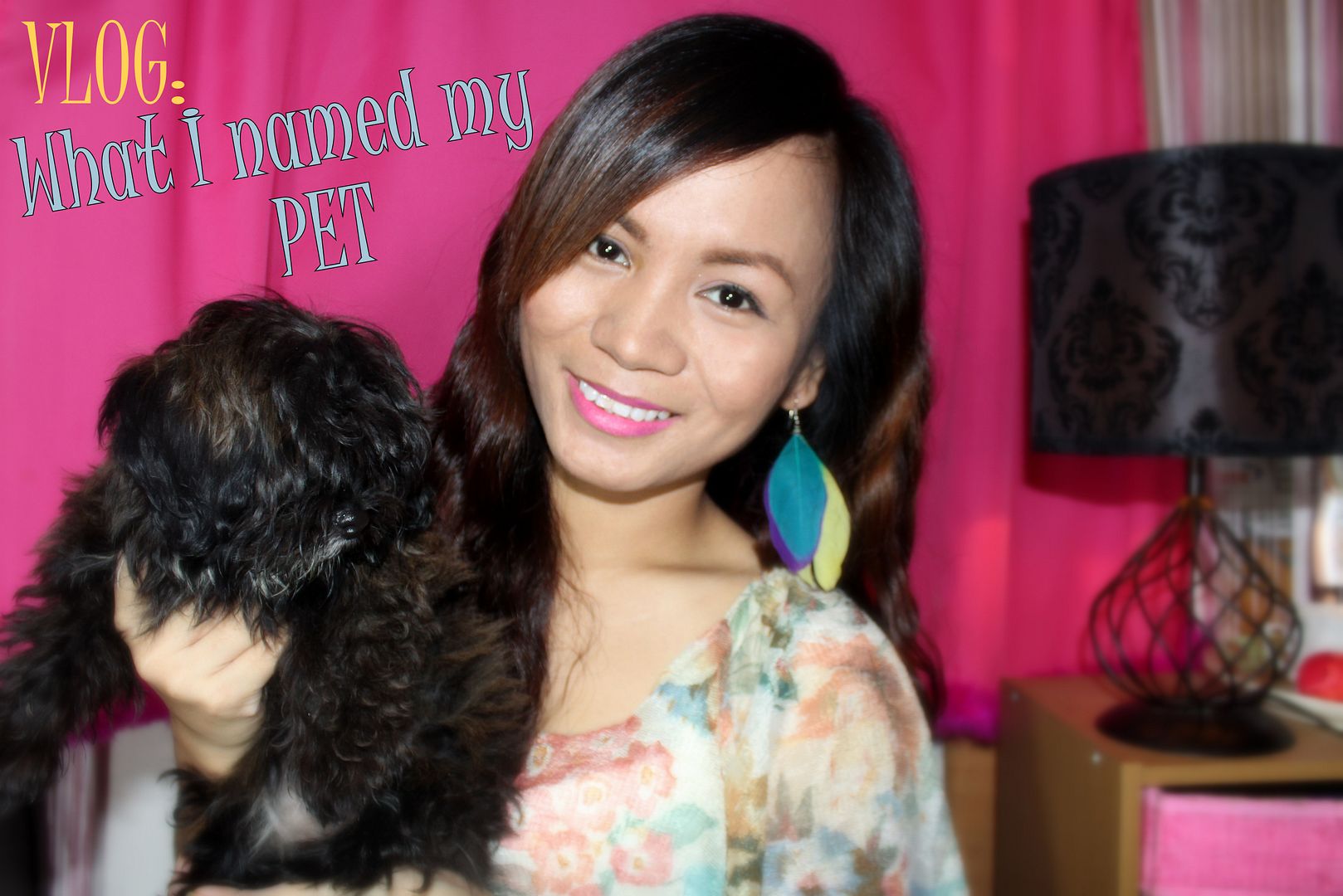 A lot of you have been asking this question and I wasn't responding because I wanted to announce it formally through a video.
Watch the video below to know the full story:
The top suggestion was OREO! I actually wanted to name her that because I love eating Oreo cookies! Yum! And I also think the colors of Oreo match my puppy : black, brown and white!
However, I realized that my neighbor already named her pet Oreo, and I didn't want people in our neighborhood to get confused between my pet and her pet.. So, I looked for other top suggestions..
Other top name suggestions were Fluffy, Shampoo, Mocha and Raisin...
So, what I did I put my puppy on the floor and tried to call her...
Shampoo! . . . . No response.
Raisin
! . . . . No response.
Mocha
! . . . . No response.
But, when I called her "FLUFFY!", she wagged her tail and went up to me. So, I guess she likes that name so I decided to just call her that.
So, my pet's name is now officially

FLUFFY

! :)
* * *
Fluffy has gone so muuuch bigger now! It's true when they say puppies are a lot cuter when they are tiny. She is still so cute now, but not as cute as how she was then.
She is now 4 months old and knows 2 tricks.. FETCH and STAND. lol!
However, I'm having a hard time potty training her. I've been told I should place newspapers on the floor, some say I should let her out 30 minutes after eating and drinking.. But, they all don't work.
Do you guys know any tips on how to potty train a puppy? I would trully appreciate if you can help me out! hehe! Thank you!
Kristine