I'm back! I didn't post a nail art tut

o

rial for 2 months and you just don't know how much I missed it. I had so much in min

d that I wanted to do so I was really frustrated when my camera broke while I was in the middle of filming.
Anywaaay, I am back now and I am back with a revenge! lol. Another Kpop inspired nail tutorial for people who fo

llow this blog because of Kpop. :)
Girls Generation I G

ot A Boy inspired nail art.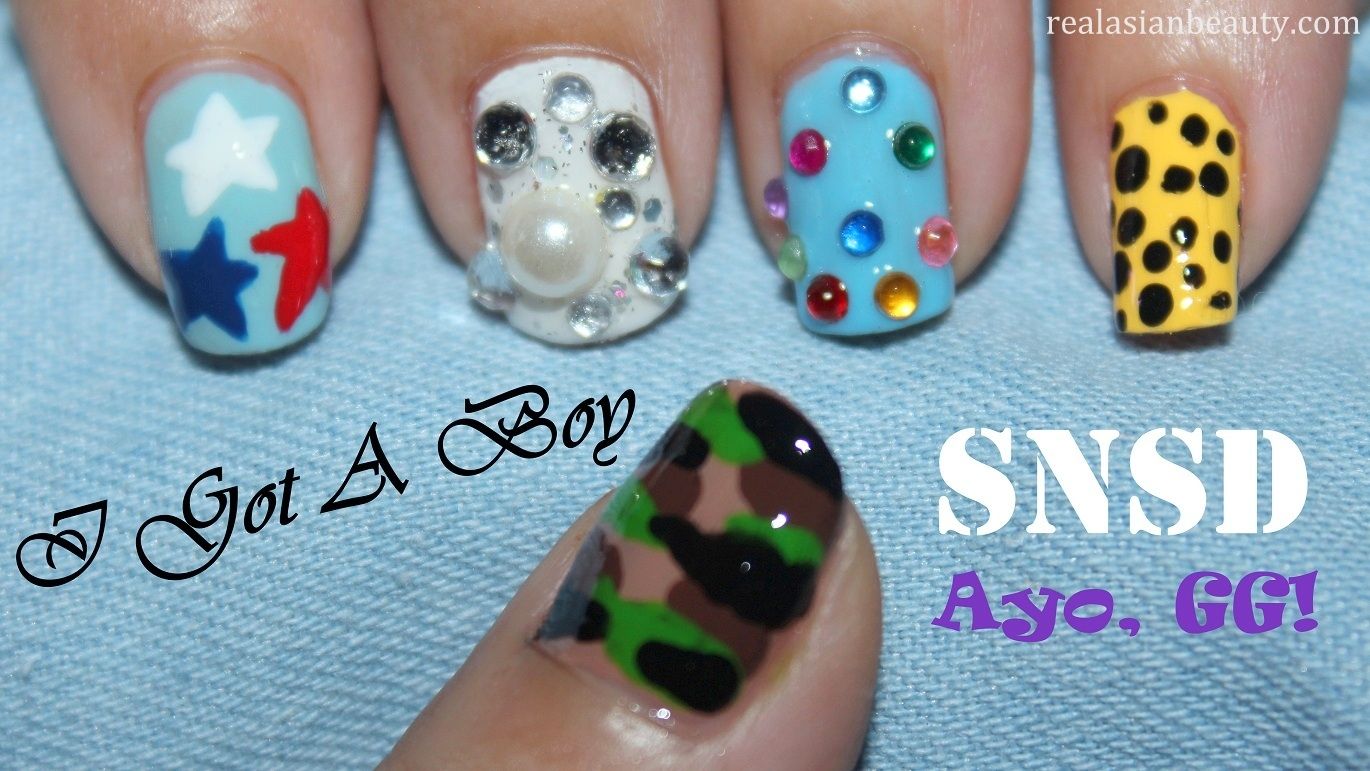 Thank goodness fo

r Kpop!

I know some

people

don't really like Kpop and they don't understand why some fans do like it. But the music is actually cool. I thank these bands for their music and their funky music videos because they give me

inspiration

for my nail arts.
One reason why I like doing Kpop nails instead of the usual cute designs is because it gives me originality and uniqueness. I know there are so many nail artists these days so chances of doing the same design is not rare. When I do Kpop nails, I never get any comments that I copied or

imitated

anyone, unlike when I do the usual designs. And one more thing, 5 designs in

one

tutorial is better than just 1 design. It gives the audience the option to choose which nail they

like best.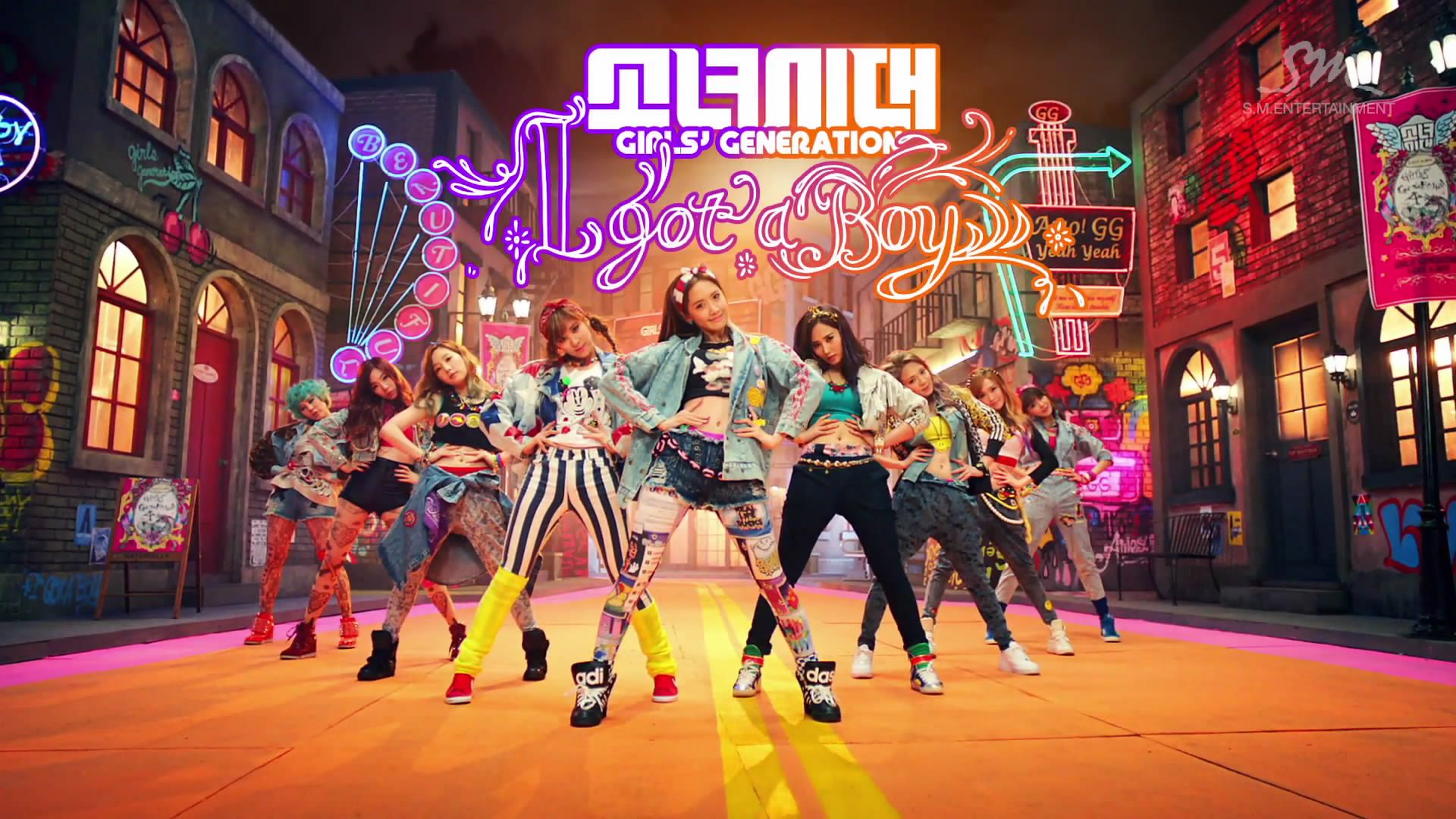 For this

nail art

, here are the inspirations

:
Just a side note, I saw these girls in person 2 weeks ago at the DKFC concert. Oh, they are all so beautiful. I was amazed how they all look exactly the same as how they look on tv and in pictures. So pretty, these

girls!
So here is the nail art tutorial:
Here are the polishes that I used for each nail: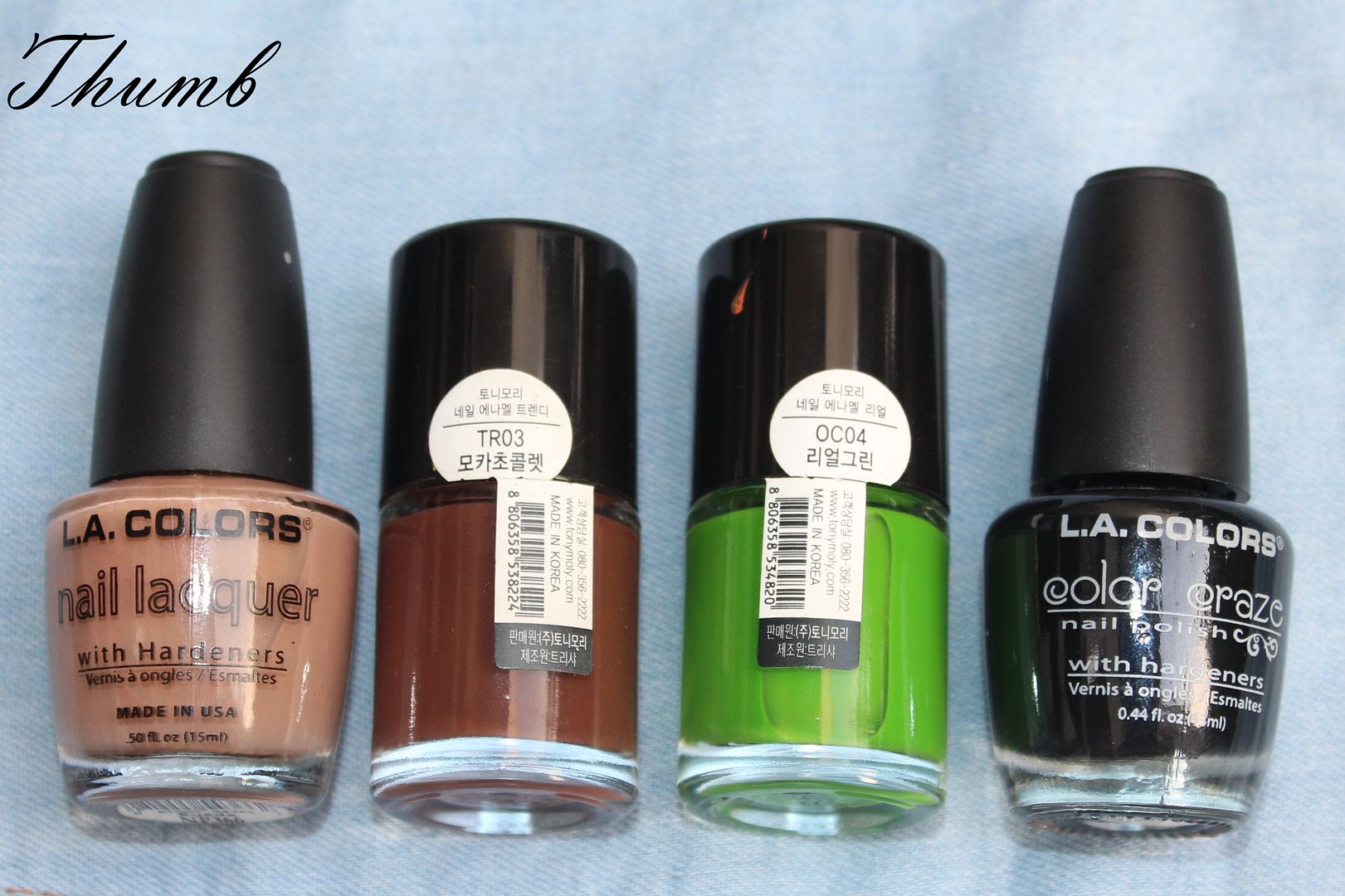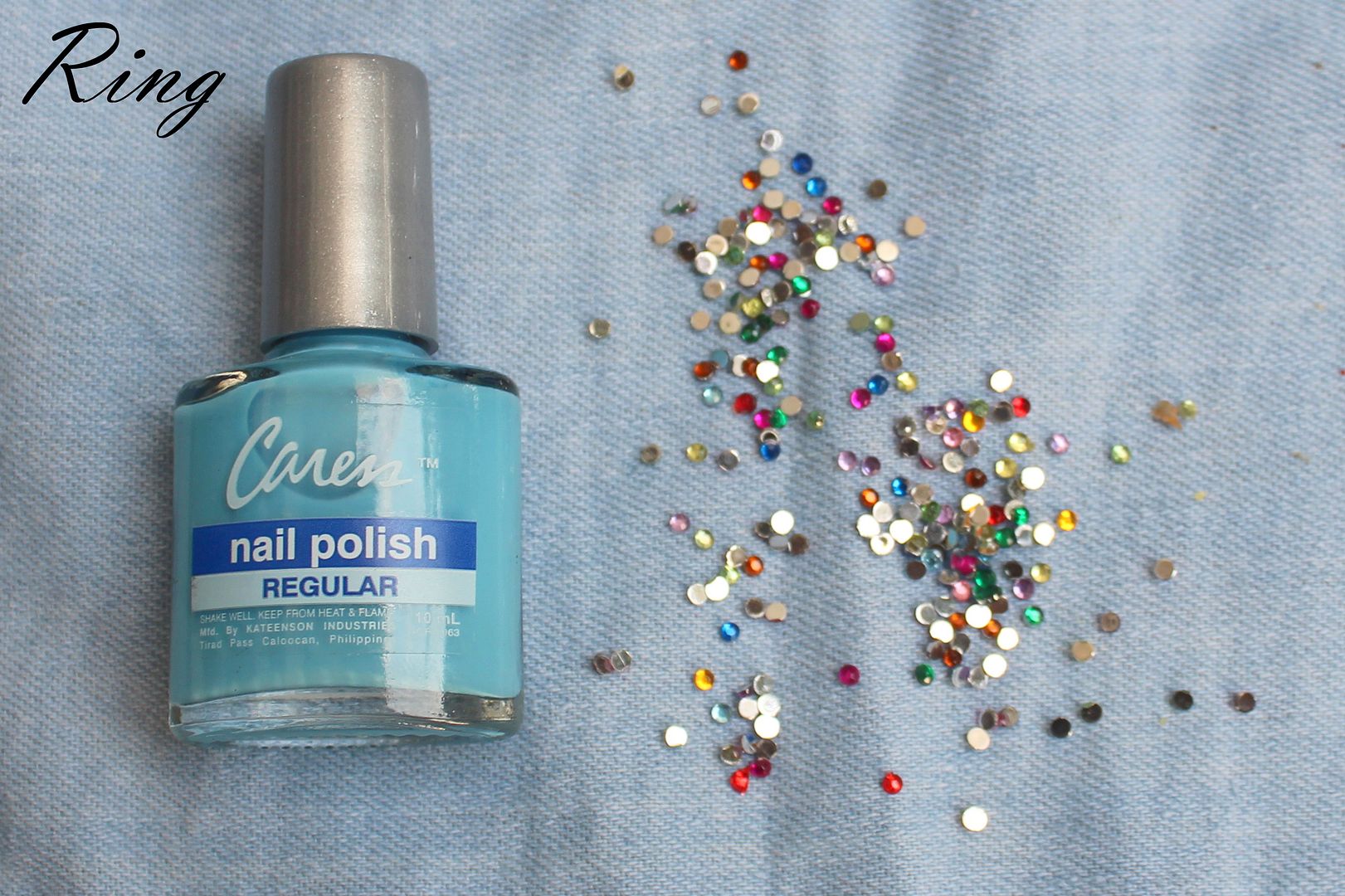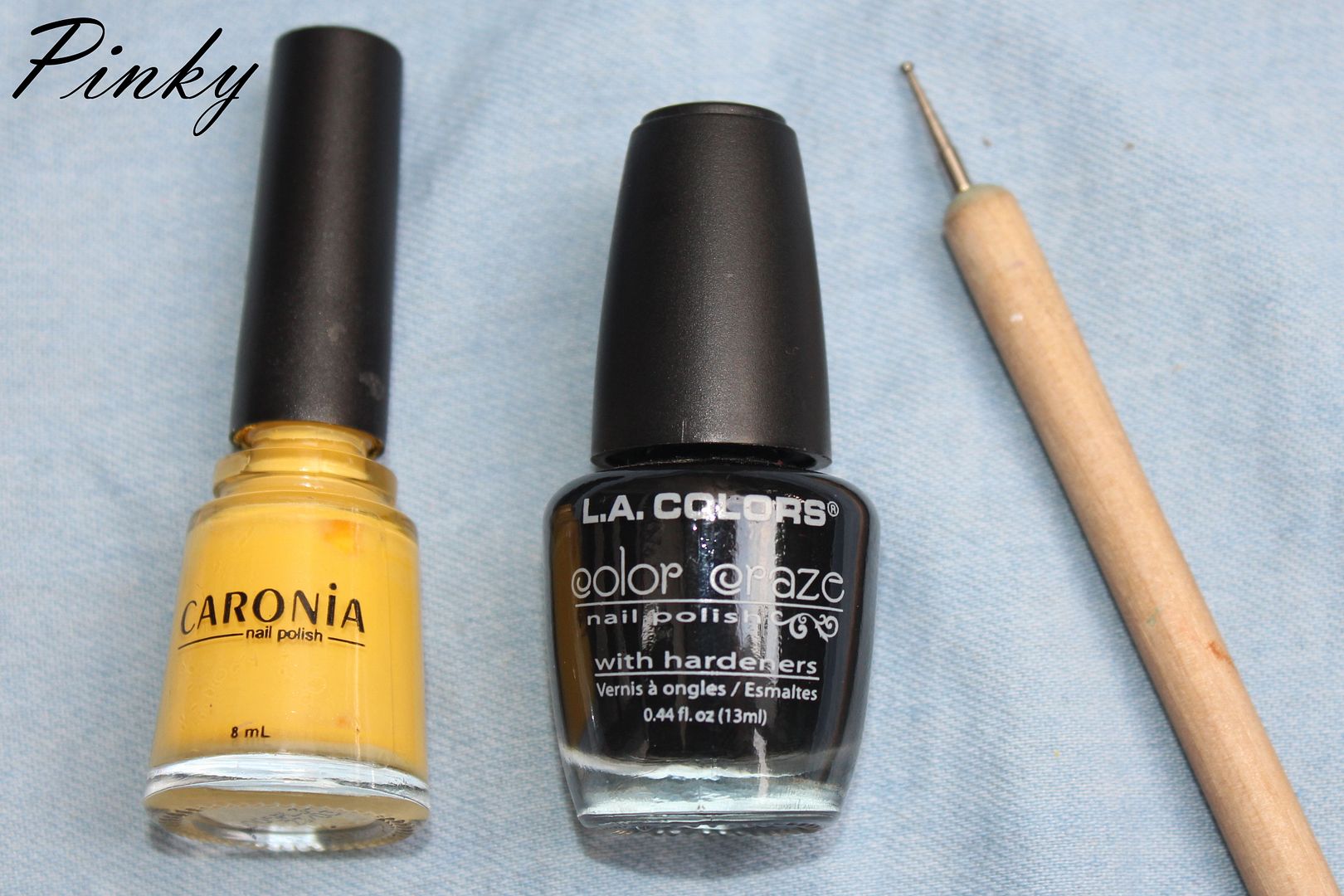 I hope you like this tutorial! Let me know what you think about this

by commenting below.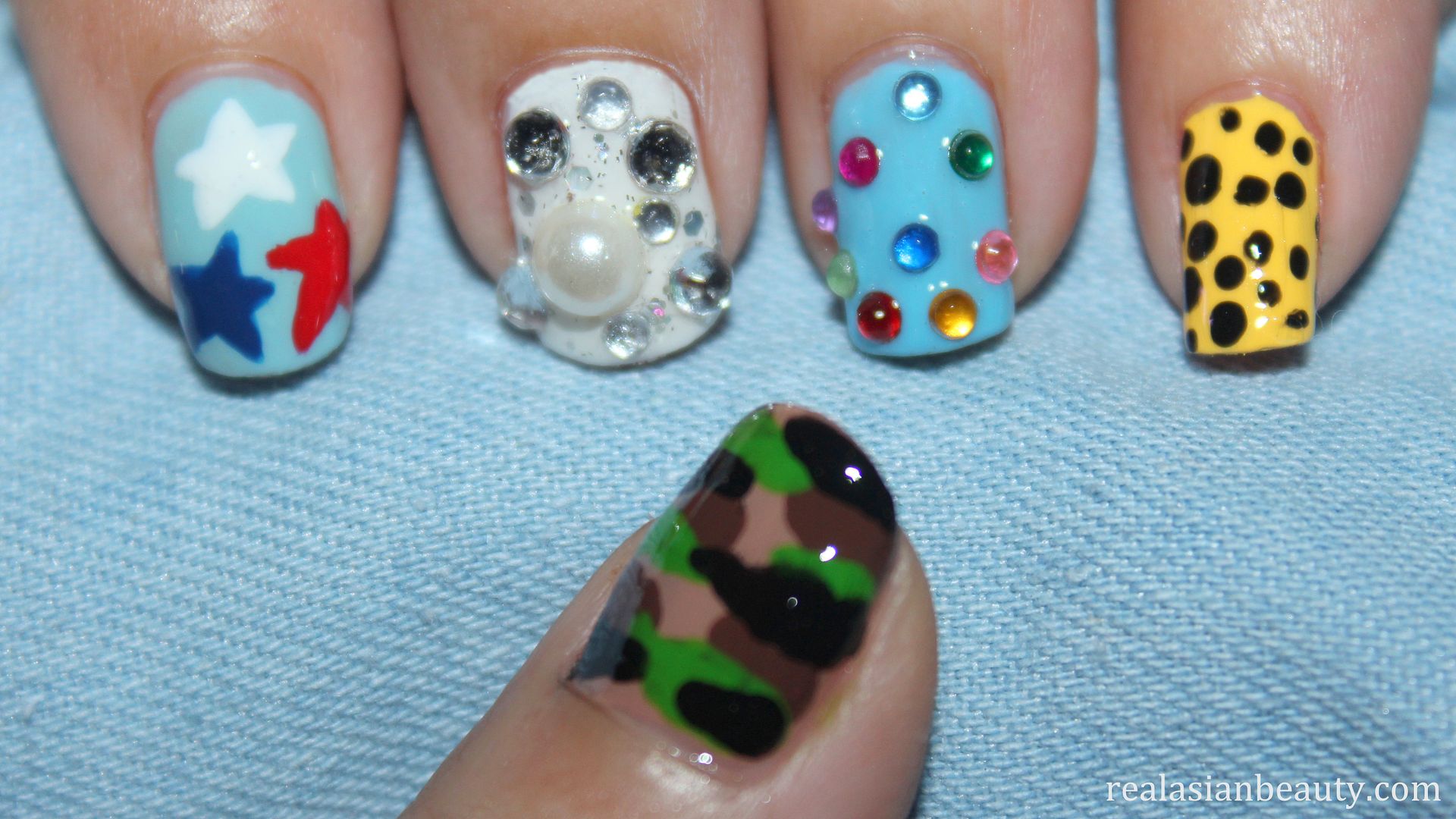 Kristine