Happy Monday! I'm sorry if I've been posting a LOT of K-pop articles lately. I know not everyone is a fan of the music so I apologize. But I hope you still keep on reading! :)
So there was a rumor that went on between Filipino fans that Infinite will be coming back here in the Philippines because of this specific photo. No one was really sure if the photo is legitimate or not. Add to that the fact that Woollim did not announce Manila as part of their original and confirmed destinations for the concert tour. Everyone was just so anxious! But thanks to the Kpop Republic Concert, all the speculations have ended because... IT IS FINALLY CONFIRMED! Yay! Infinite will be coming back here in the Philippines on November 03, 2013!
So, to celebrate the announcement, here is an Infinite "Destiny" Inspired Nail Art!
The boys took a break from their usual dark concept when they released Man In Love. I honestly had a love-hate relationship with their wardrobe when they promoted the song. Check out my Man in Love Nail Art here. Anyway, they are back with dark and manly concept for the song Destiny. Thanks to the stylist, I was able to come up with a more decent nail art this time. :)
Here are the inspirations :
Infinite Destiny Logo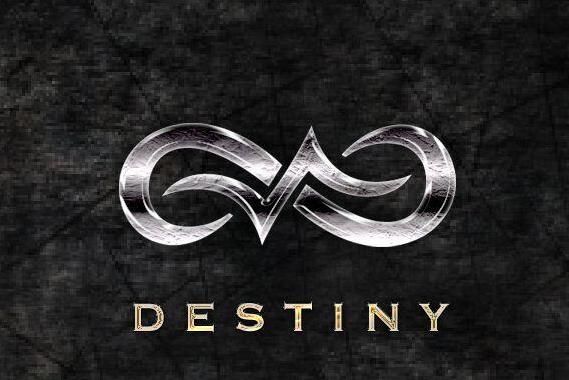 Sungjong's Cross-print Pants
Sunggyu's Gold Studded Apron/Vest
Hoya's Shirt and Socks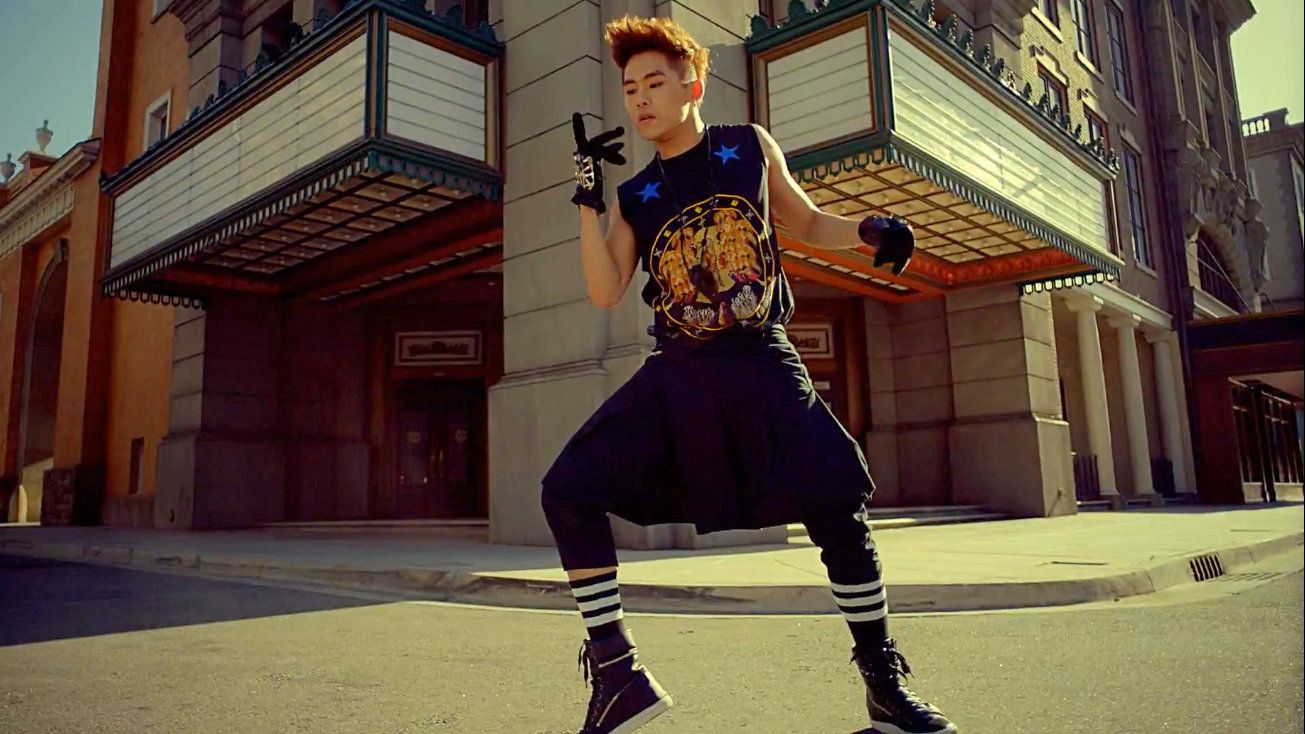 Sungyeol's Silver Studded Vest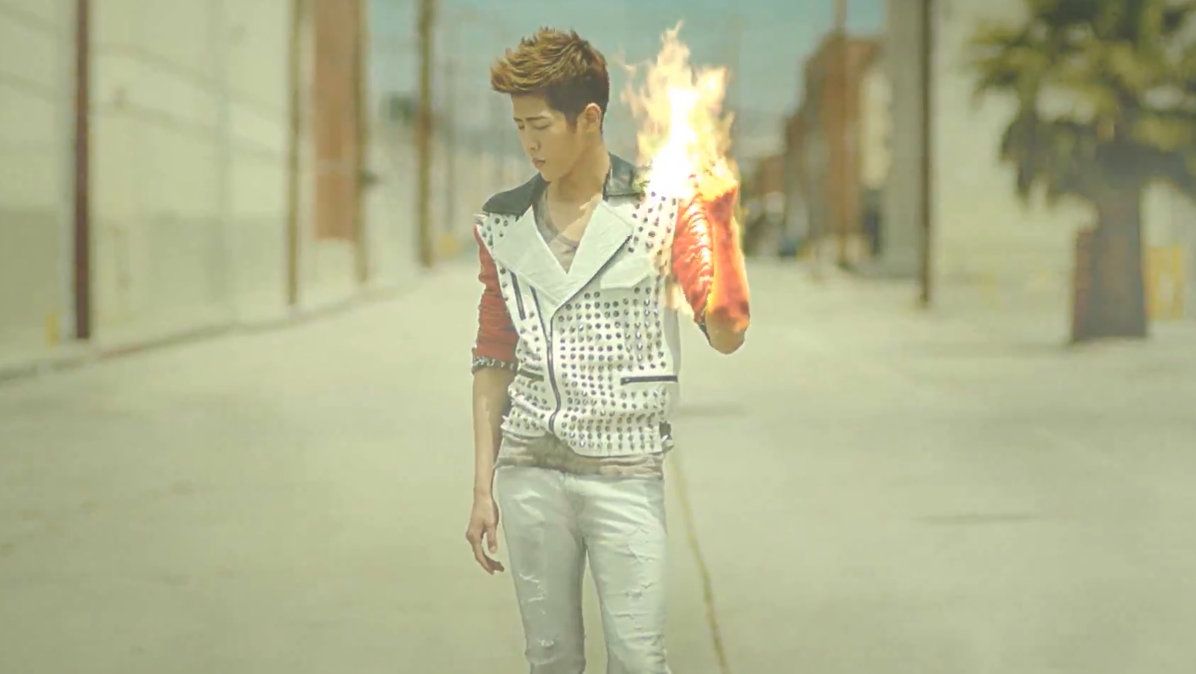 Here is the Nail Art Tutorial, enjoy! :)
My mom is really one of my critics when it comes to me being a K-pop fan. We know that some groups can be a bit over-the-top and others just look way too feminine. One day, I had her to watch Infinite perform the song Destiny on MCountdown. She just said Sungjong, Sungyeol, Dongwoo and Sunggyu look gay. While L, Woohyun and Hoya are the handsome ones in the group. I just laughed. lol! But she said she was impressed how the boys dance in synch and how good they are for being able to sing live while dancing. Wow, thanks Mom! :)
Anyway, the 7 boys will come back here in November! I don't want to get too excited because I don't want to just pull the days and waste 2 months of my life. lol. I hope I can remain calm while waiting. This time, I'll be sure to get SVIP ticket!
I hope you like this nail art! :)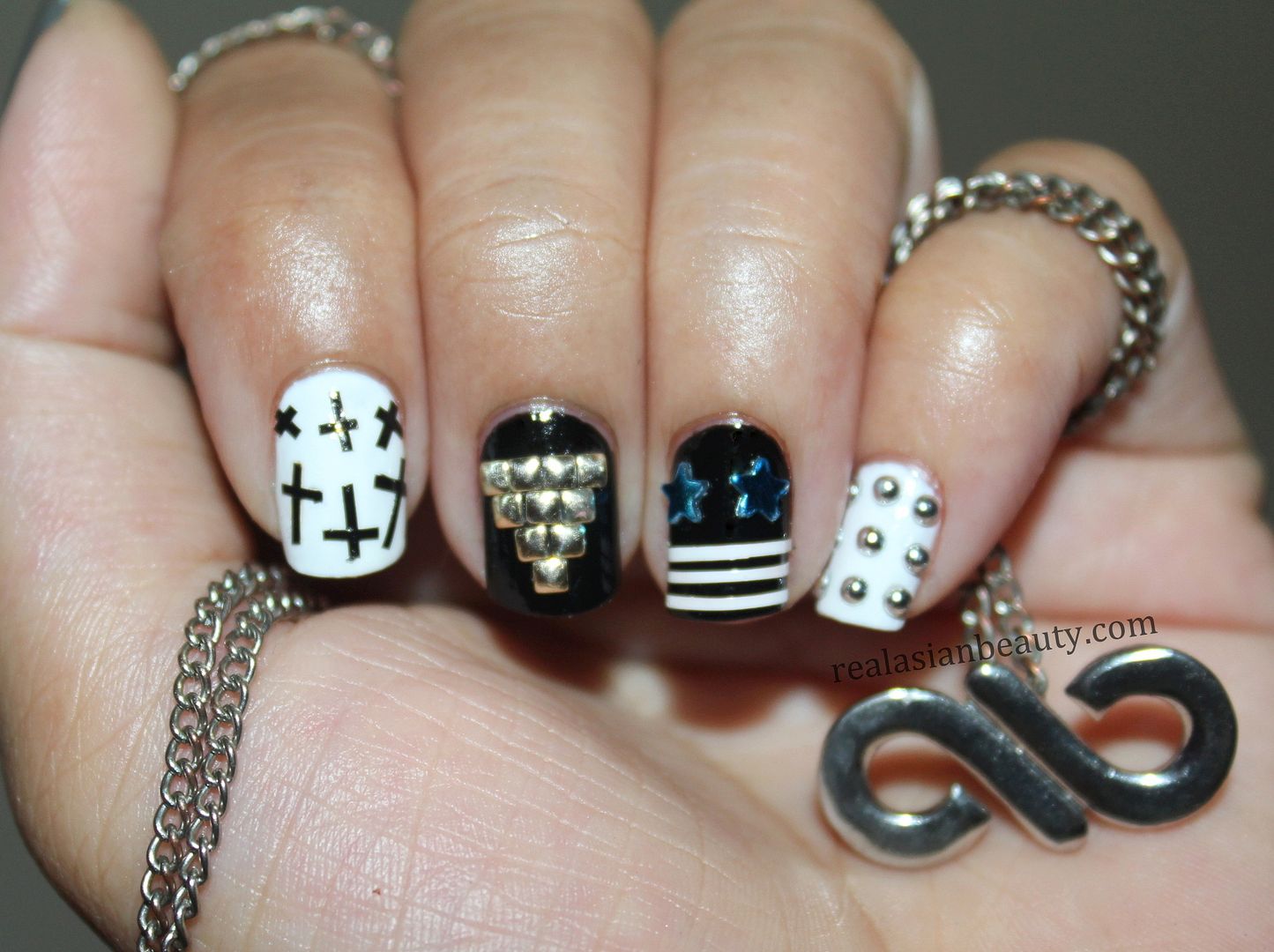 Kristine