I know many of you guys enjoy watching Haul videos like the ones I posted last July and August. But things are going a bit crazy right now so filming a haul video might be difficult... So here is just a quick haul post showing the items that I got for the month of September!
Etude House was on a 20%-OFF sale on all items from September 17 to 19. I know I already bought a lot of Etude products the previous months but the 20% sale is just so crazy to miss!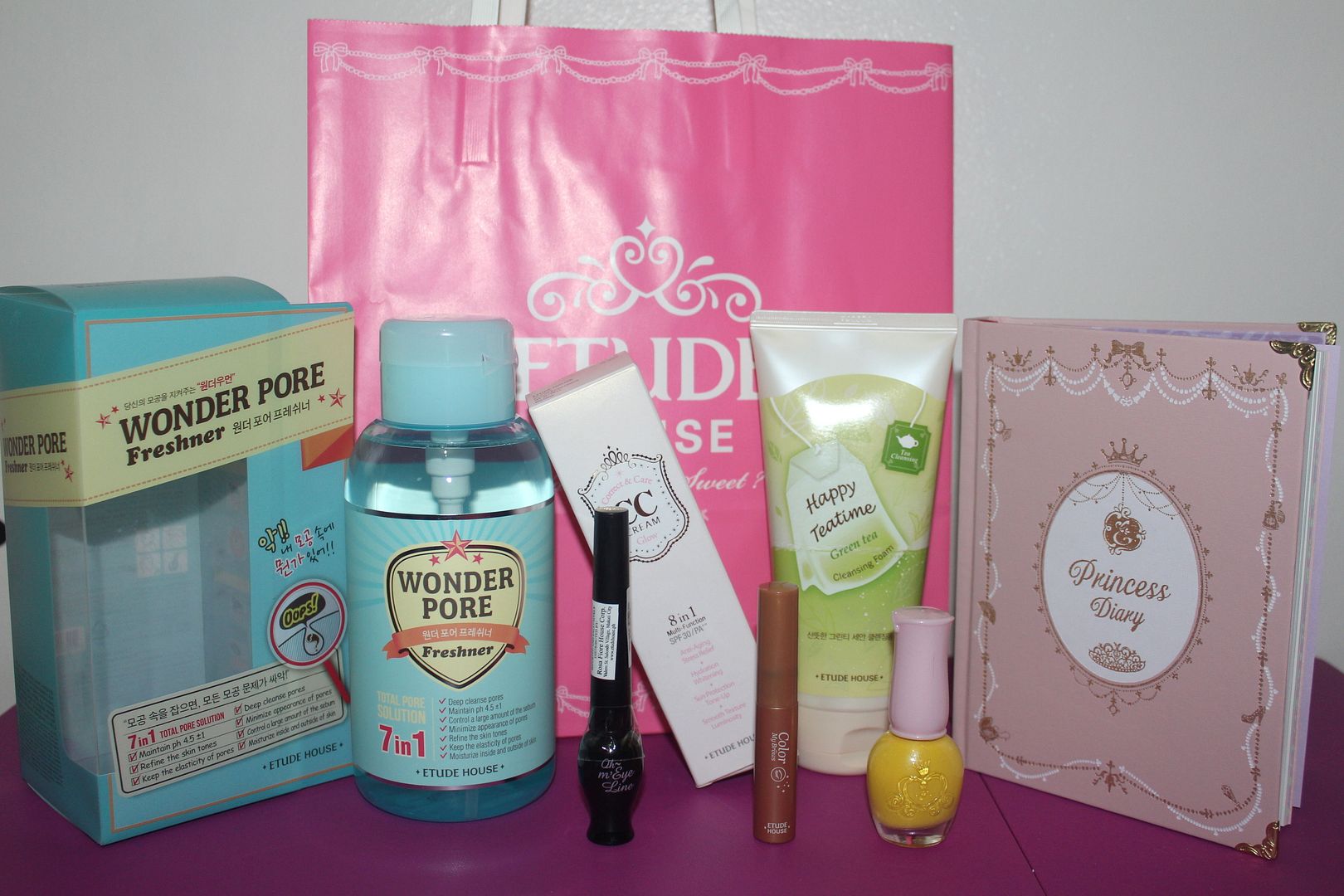 Etude House Wonder Pore
Etude House CC Cream
Oh My Line Liquid Eyeliner in Black
Color My Brows Brow Gel/Mascara
Etude House Nail Polish
Happy Teatime Facial Foam
*because I got 3K worth of items, I got a free Princess Diary! Perfect for 2014!
Got 2 boxes of false eyelashes from Suesh Cosmetics
Suesh False Eyelashes - Php299 per box ~ $7
Nail polishes! If you'll read my updated nail polish collection post, you'll see my sad bottles of Red, Orange and Yellow polishes. So I will slowly build my collection of those colors from now on.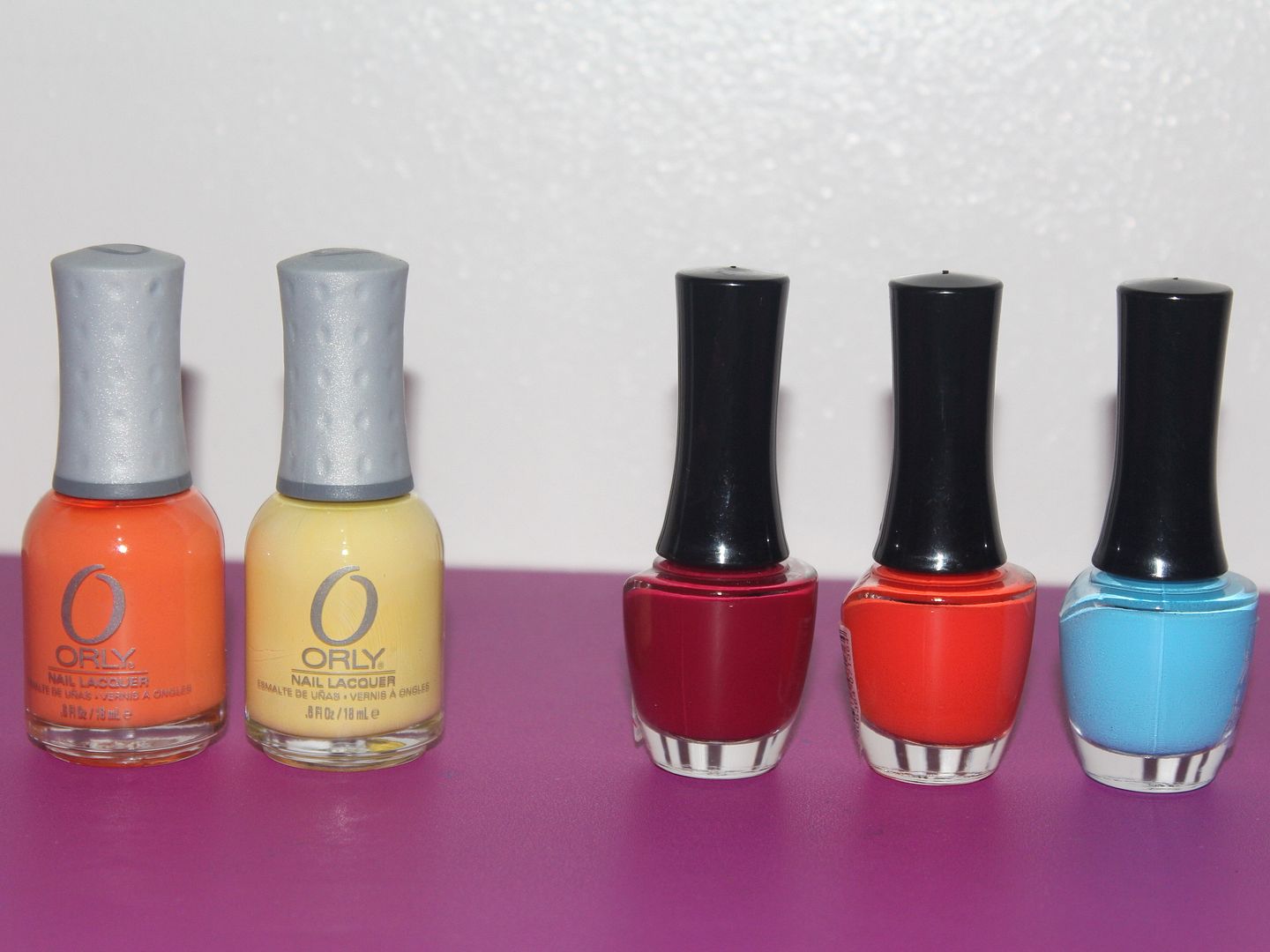 Orly polishes - Php350 each ~ $8
The Face Shop polishes - Php 99 each ~ $2.5
Crest Whitestrips is the most affordable yet very effective whitening treatment in the market! I really love how it dramatically whitens my teeth in a few weeks without having to spend a looot of money!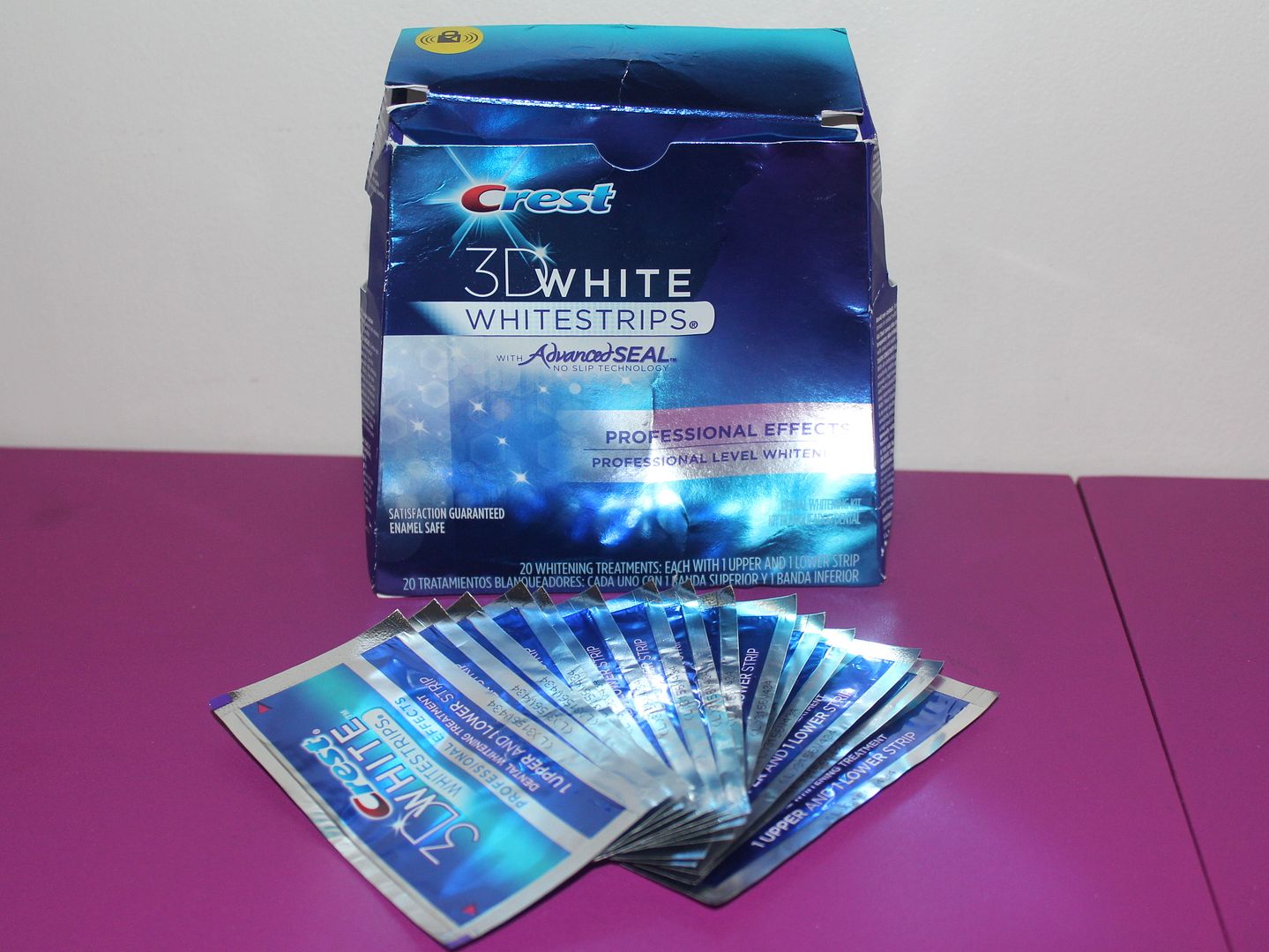 Crest 3D Whitestrips - Php1,900 from a local online shop ~ $44
Forever 21 has the coolest and trendiest clothing pieces!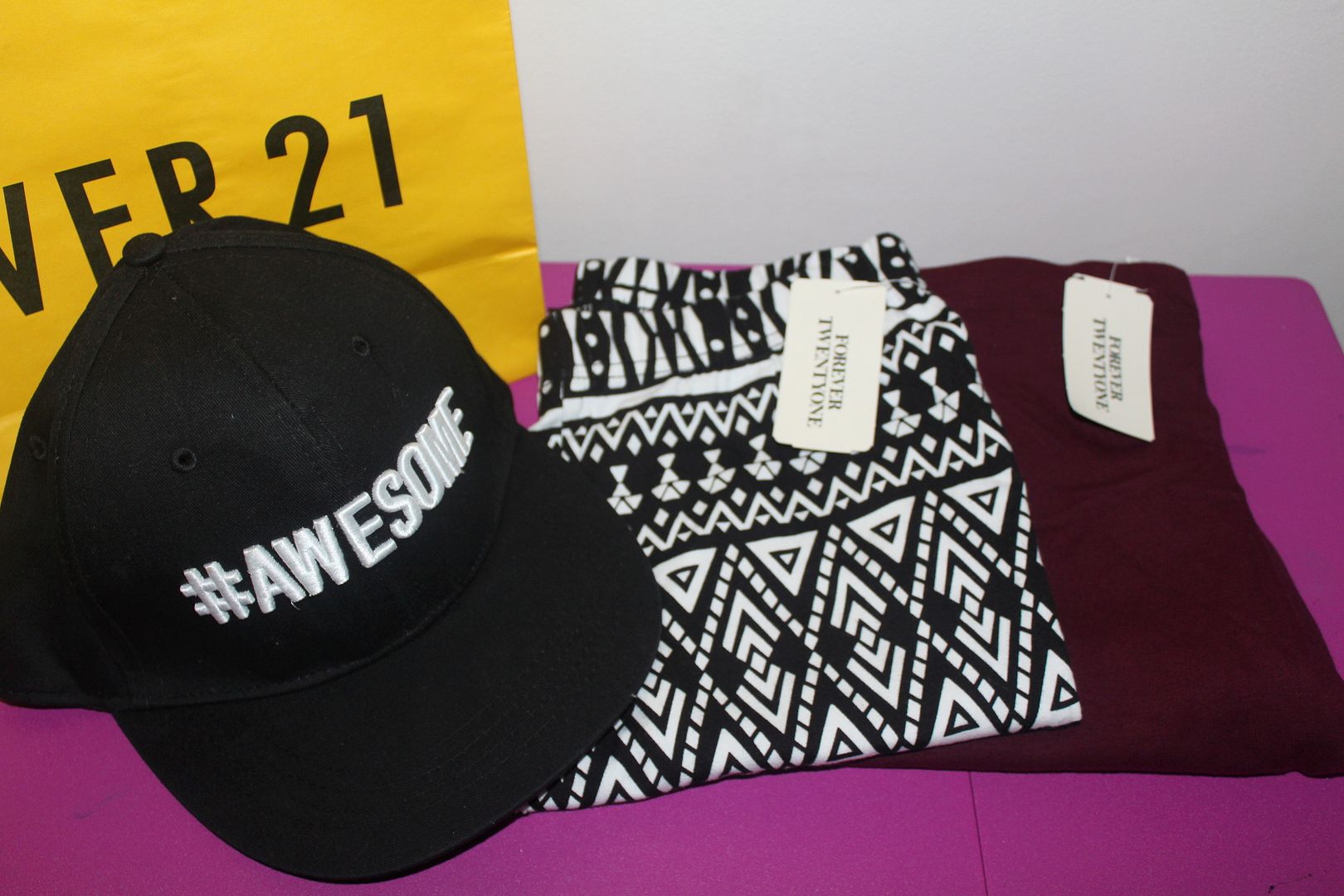 #awesome cap - Php505 ~ $12
Printed Leggings - Php 555 ~ $13
Winered Leggings - Php 295 ~ $7
Items that I got from SM Department store!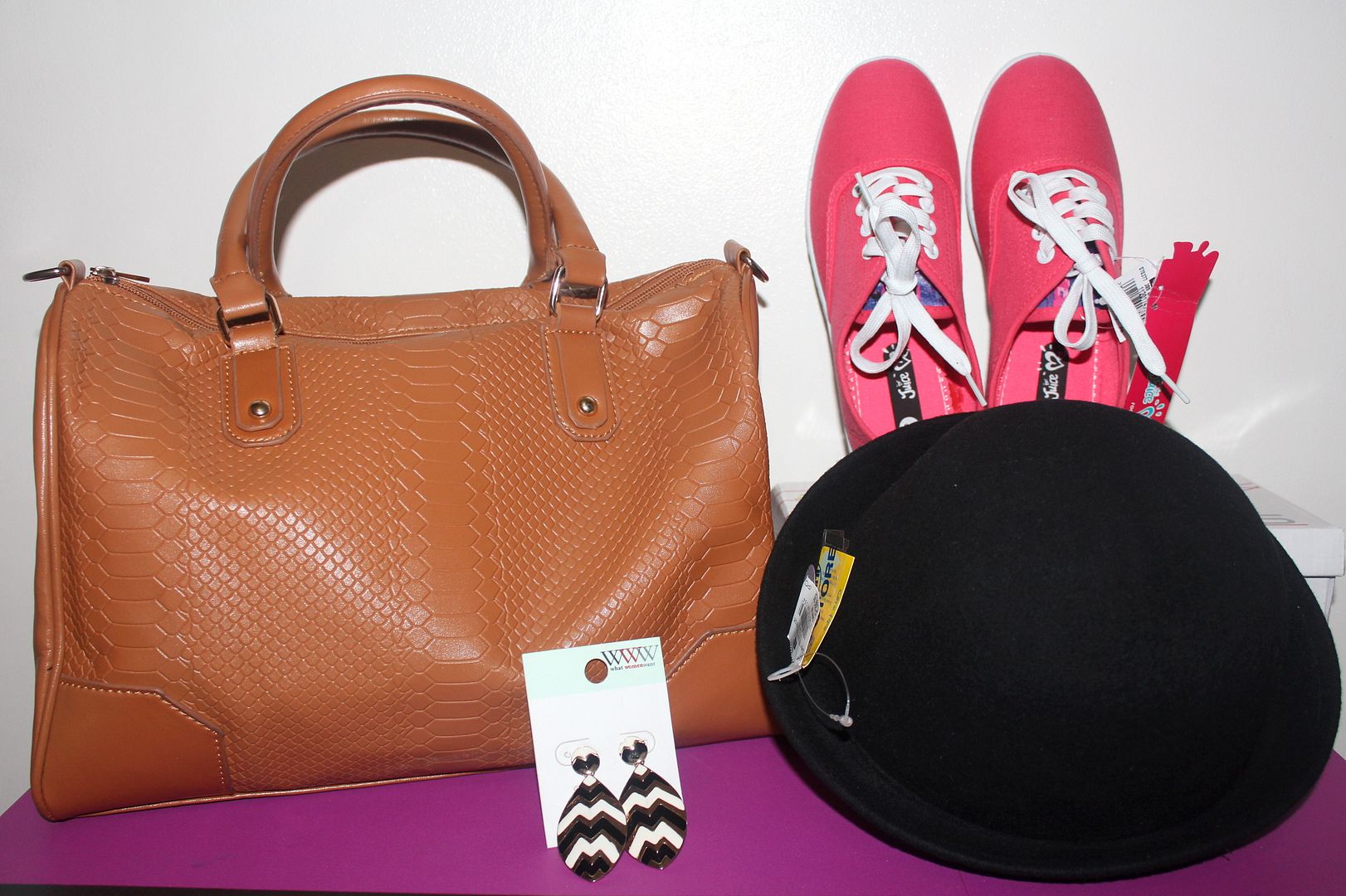 Brown synthetic leather handbag - Php399 ~ $9
WWW Ikat Print earrings - Php249 ~ $6
Black wool hat - Php299 ~ $7
Red sneakers - Php249 ~ $6
Celine
Celine Moccasin Flats - Php 399 ~ $9
Some dresses!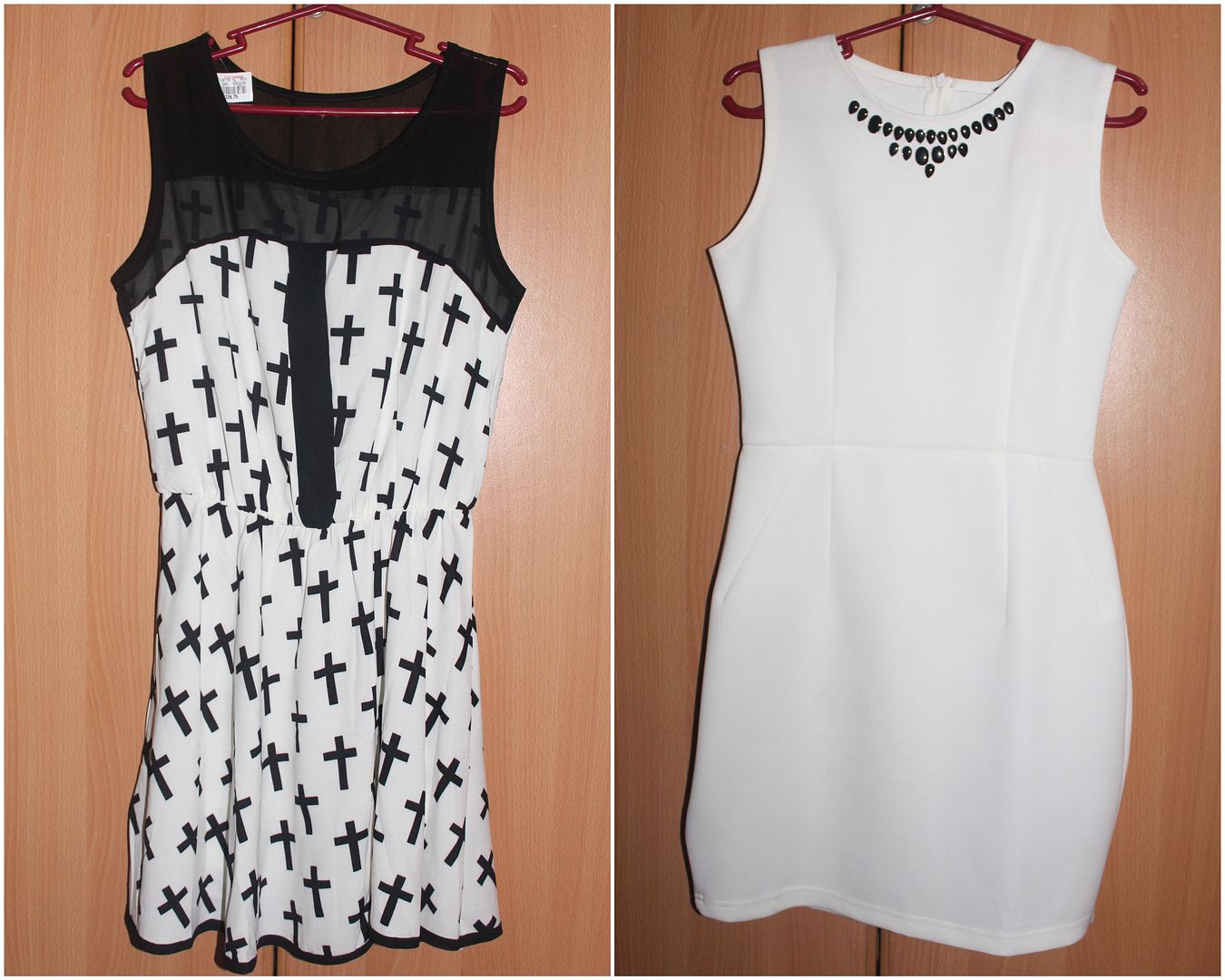 Cross-print Dress (Trinoma Landmark Dept Store) - Php299 ~ $7
White Dress (Freeway) original price : Php 999 was on sale for P699 ~ $16.5
* * *SPONSORED ITEMS * * *
Disclaimer : I NEVER ask for money nor do I receive any form of payment when reviewing or featuring any product or item on my blog or on my YouTube channel. I feel more passionate and honest when I review/feature items that I honestly like. I NEVER HYPE any item just because I was paid or asked to do so. I heard some bloggers ask for money... I'd rather please my viewers and readers! So with that being said, you can be assured that my reviews are 100% my opinion, unbiased and will always be honest! Yay! :)
Belle de Jour beauty Box - September 2013 Box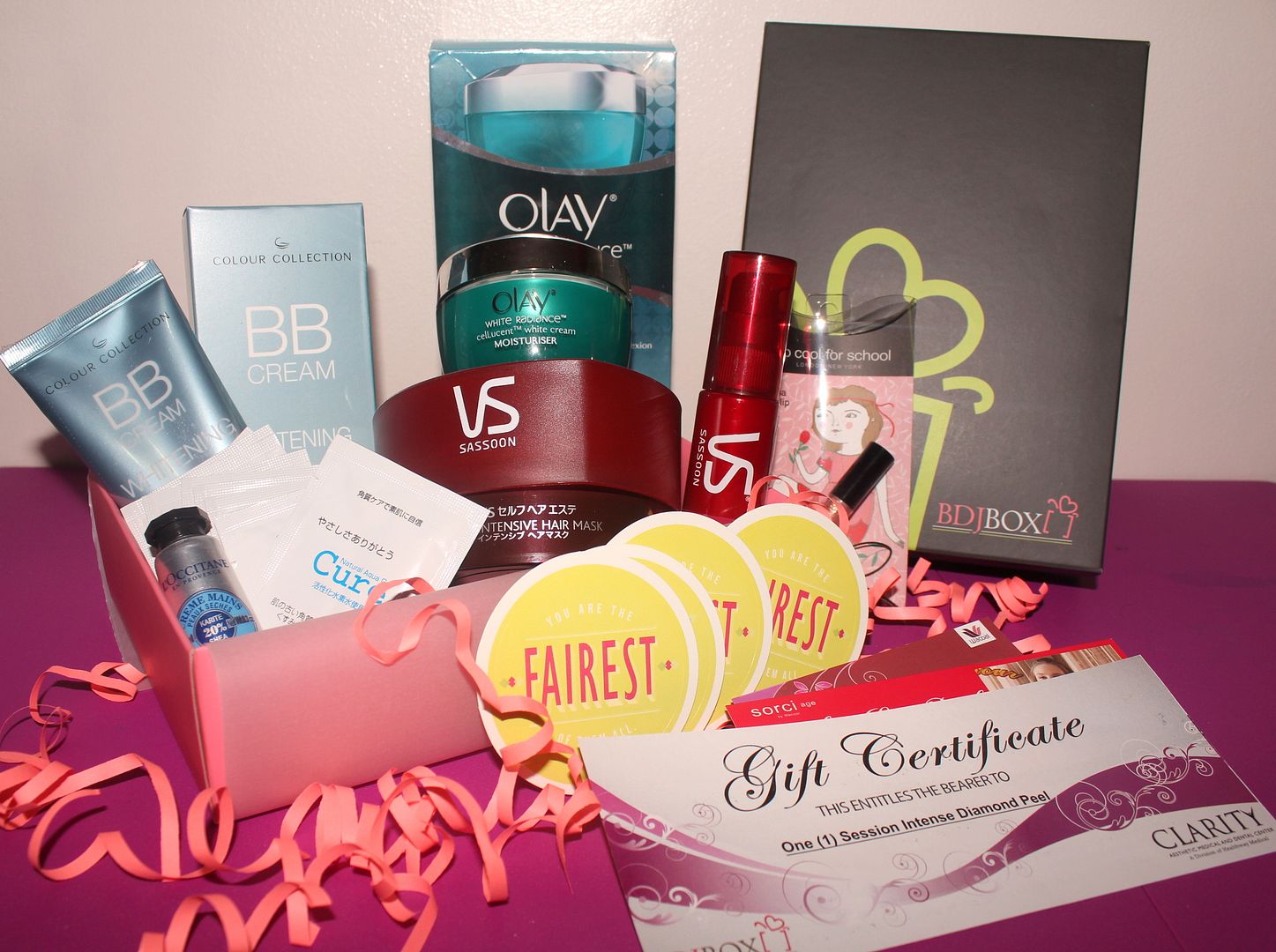 Belle de Jour beauty Box - Php 580 ~ $14
Soufeel Jewelries and Accessories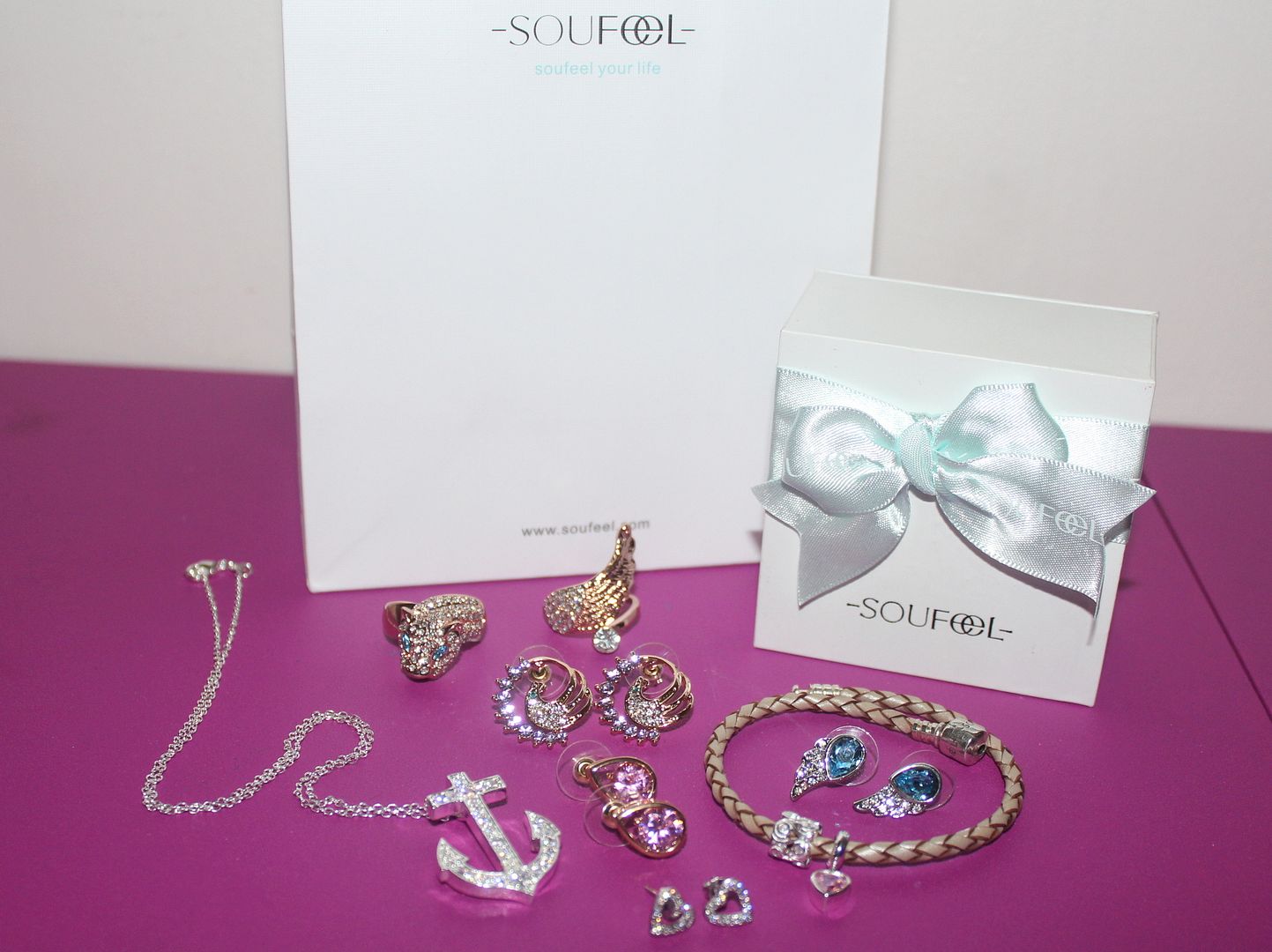 Anchor Silver Necklace - link - $17.95
Panthera Ocean Blue Ring - link - $15.95
One Wing Ring - link - $11.95
Waterdrop Pink Stud Earrings - link - $11.95
Angel Wing Blue Stude Earrings - link - $11.95
Open Heart Sterling Silver Earrings - link - $17.95
Phoenix Swarovski Earrings - link - $12.95
*
GlassesShop
Glasses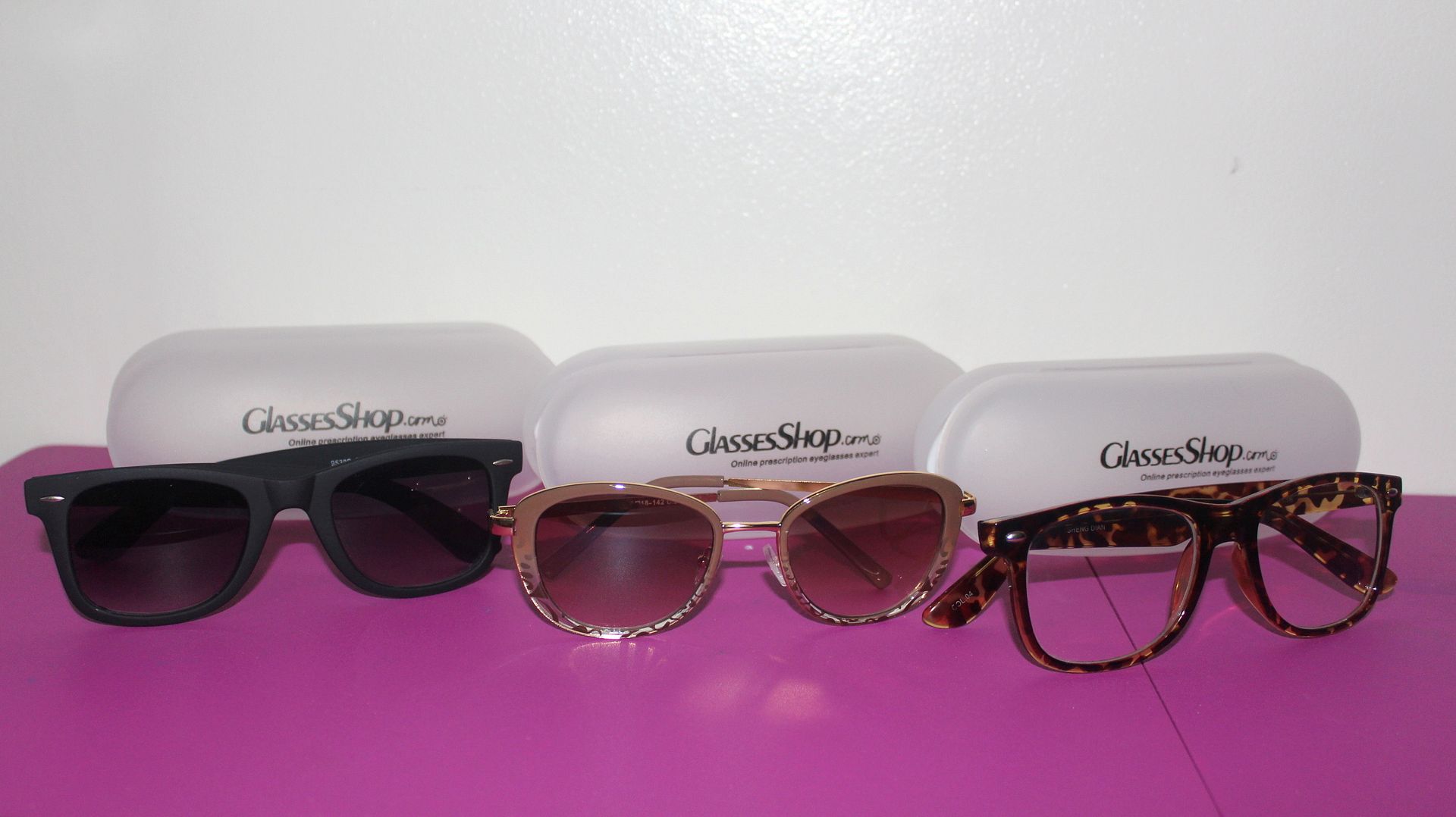 Black Wayferer Sunglasses - link - $39.95
Brown Sunglasses with Details - link - $29.95
Winchester Leopard Print Glasses - link - $29.95
*

Discount codes for you! 20% OFF on ALL ORDERS : YTBkris | 45% OFF on Frames only Y2B45
Banggod.com Leggings, Apparel and Accesories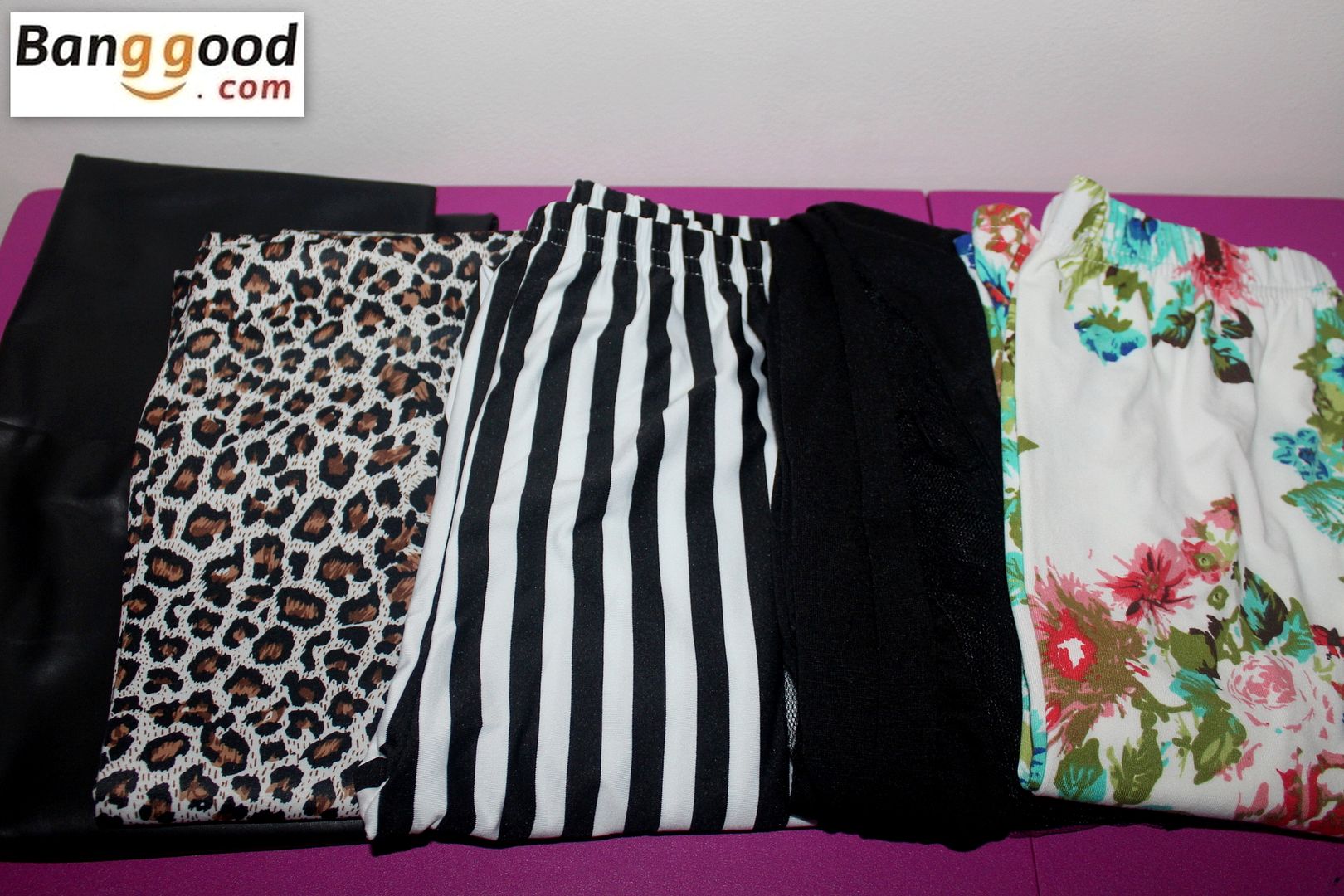 Liquid Leggings Black - link - $6.25
Vertical black and white stripes leggings - link - $4
Sheer Yarn Mesh Leggins - link - $5.75
Floral Printed Leggings - link - $4.89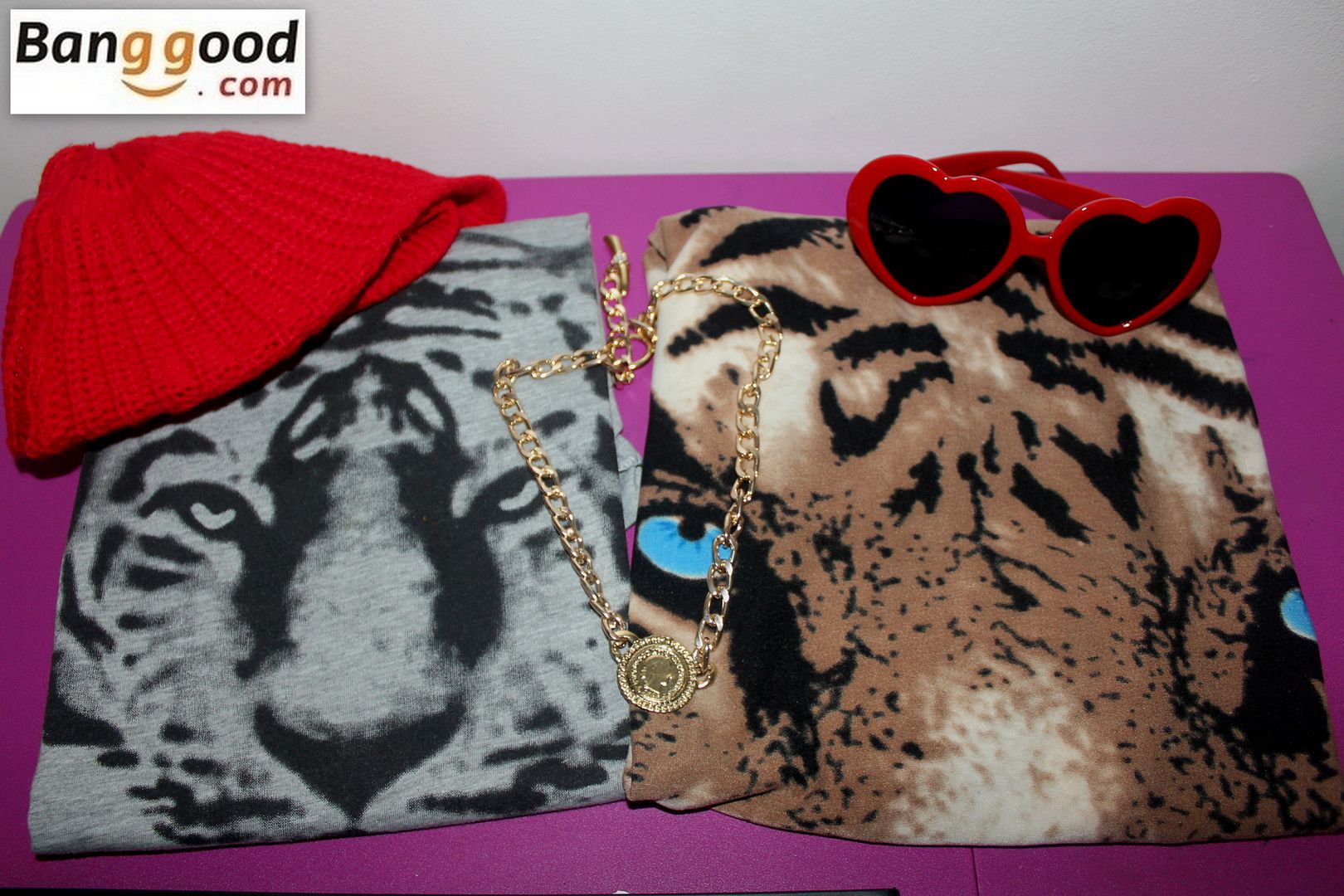 Cat Ears Winter Hat - link - $3.99
Tiger Pattern Gray Shirt - link - $5.99
Tiger Print Shirt - link - $7.98
Lion Head Curb Necklace - link - $5
Retro Heart Shape Glasses - link - $2.75
Romwe Fashion Clothing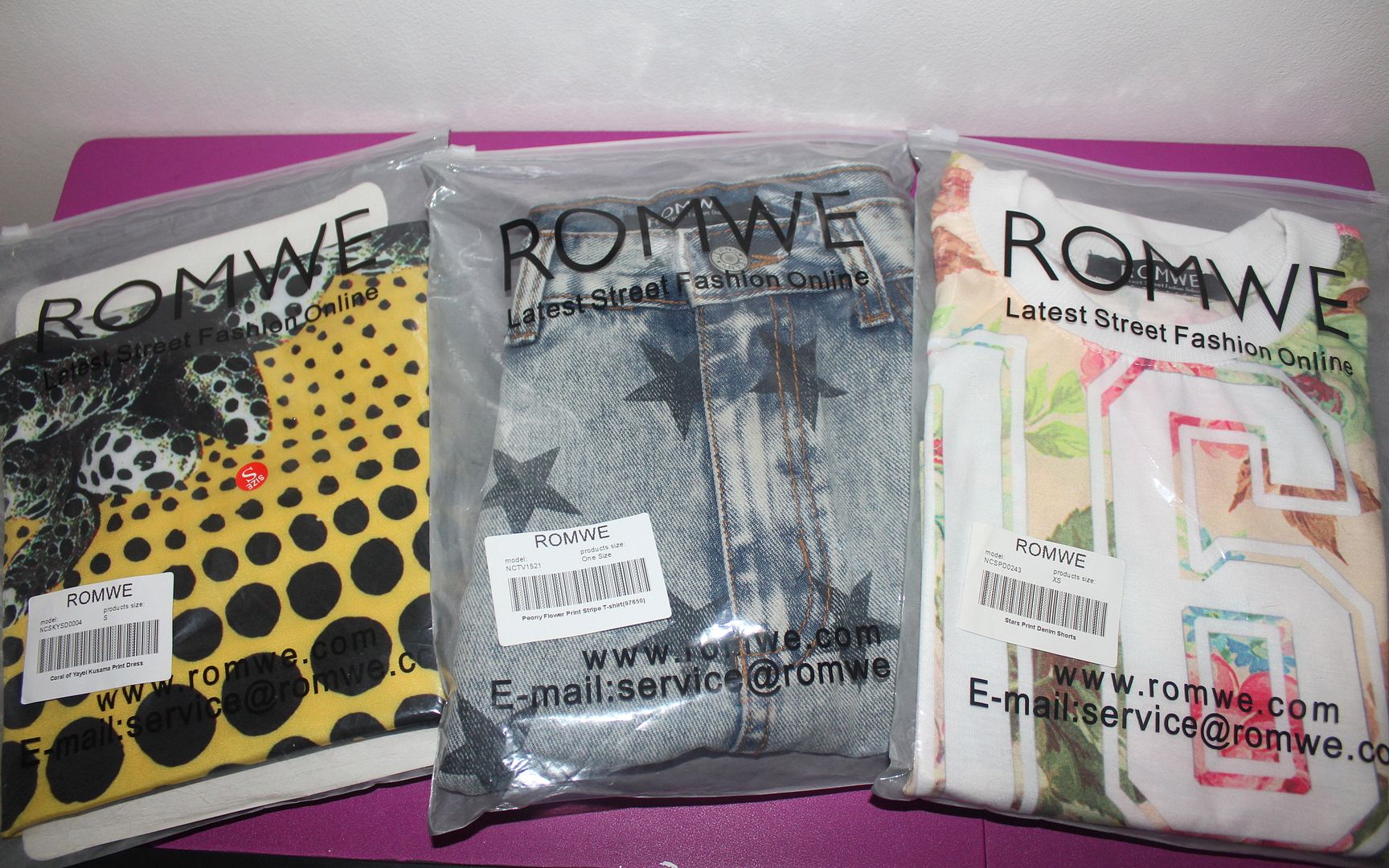 -Coral of Yayoi Kusama Print Dress - $29.99 - LINK HERE
-Stars Printed Denim Shorts - $28.07 -Can find the exact link to the shorts anymore (could be out of stock) so here is the link to their other items LINK HERE
-Peony Flower Print Strip Shirt - $19.99 - LINK HERE
AND! The most important thing I bought this month!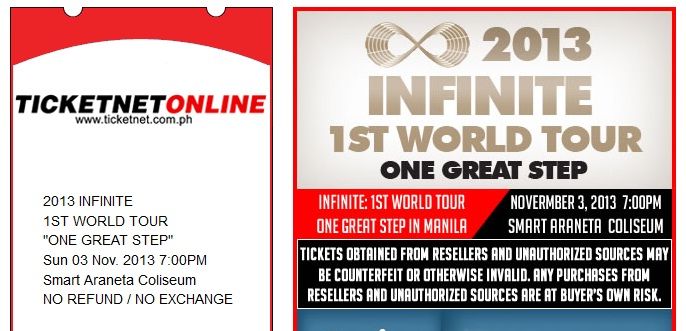 Ticket to the Infinite One Great Step concert here in Manila! Yay! More information about the concert here.
That's everything I got this month. As always, nothing expensive or over-the-top! :)
I hope you enjoyed this quick haul!
Kristine