I'm such a "sweets" lover! I like anything that tastes sweet and looks sweet! That's why this Christmas season, I decided to decorate my tree with sweet-looking ornaments as well.
DIY Cupcake Ornaments!
And as you see in the picture, the cupcake is just so so cute! They also look real, aside from the glitter of course! But these days, smart people have already come up with edible glitter, so yeah... It's still weird for me though, to be eating glitter. I haven't eaten edible glitter yet. What does it taste like, anyone?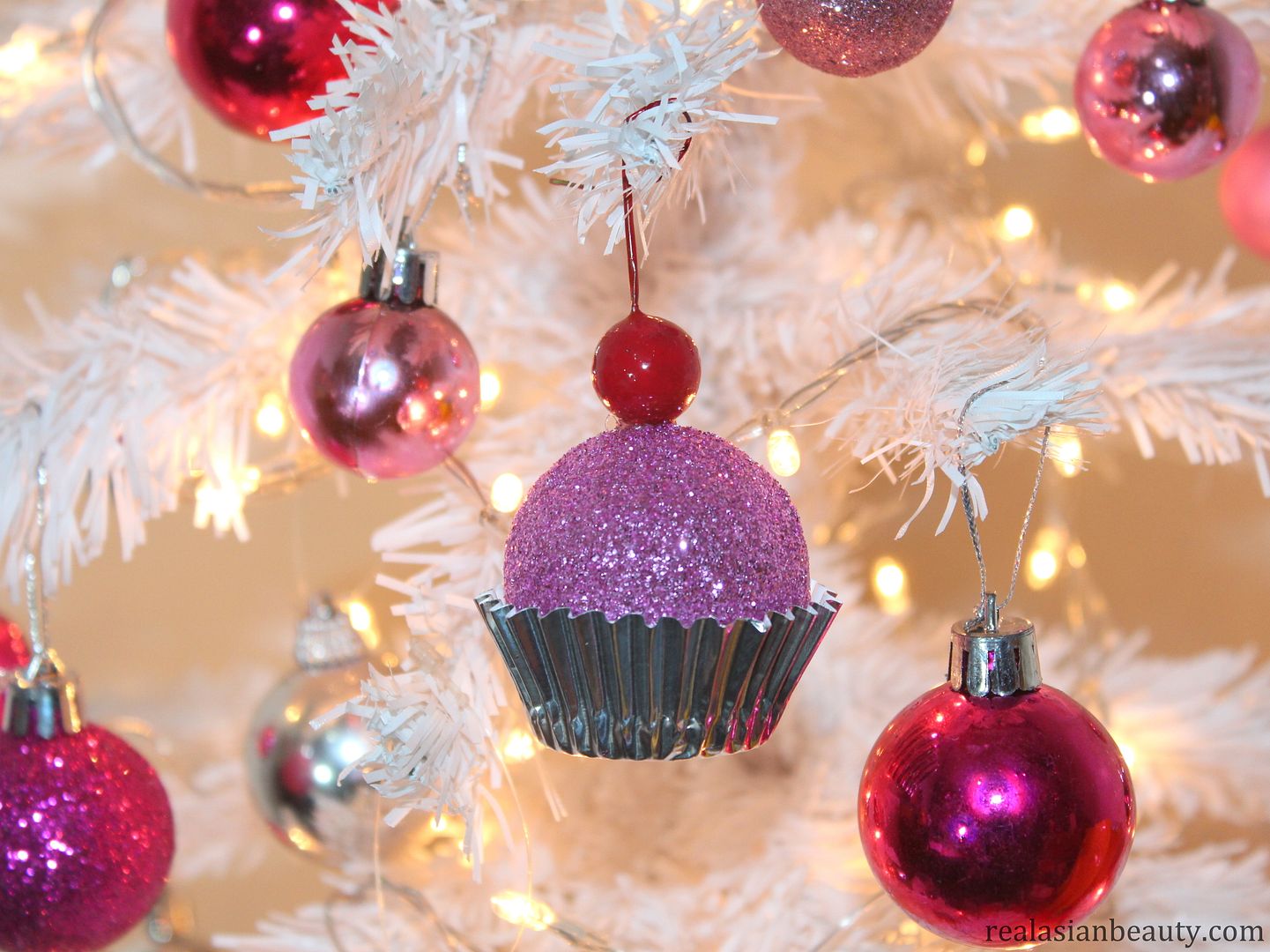 Here's the quick tutorial :
Oh, and I finally got myself a white Christmas tree! I've been wanting a white Christmas tree for the longest time. But I wanted something small that I can put in my room. Whenever I see some at the mall, they would either be way too small or just extremely huge. I found some sizes that okay but they were all sooo expensive for a tiny tree. So I always end up not buying one. Then, one day I went to National Bookstore and saw the perfect tree! And there you would have thought I bought it right away, right? False. I hesitated and thought I could still find cheaper one in Divisoria. Much to my dismay, they don't sell it in Divisoria. So I went back to National Bookstore in Megamall the next Monday. And the tree was not there anymore! So disappointed! I told my friends that should I die, I would become a lost soul because of my unfinished business, unfulfilled dream. haha! The next day, I went to two branches of National Bookstore in Cubao... after being close to hopeless, I was finally able to buy the Christmas tree of my dreams. For only Php 250!!! (Sorry, for the long story)
Anyway, here's my Christmas tree!
Soo much in love with my tree that I even have a song for it.
♫

♪

♩

Christmas tree, oh, Christmas tree!
♪ ♫ ♬
haha. I even ship myself with my white Christmas tree, it's my OTP. lol
I hope you like this very simple and cute Christmas decoration idea!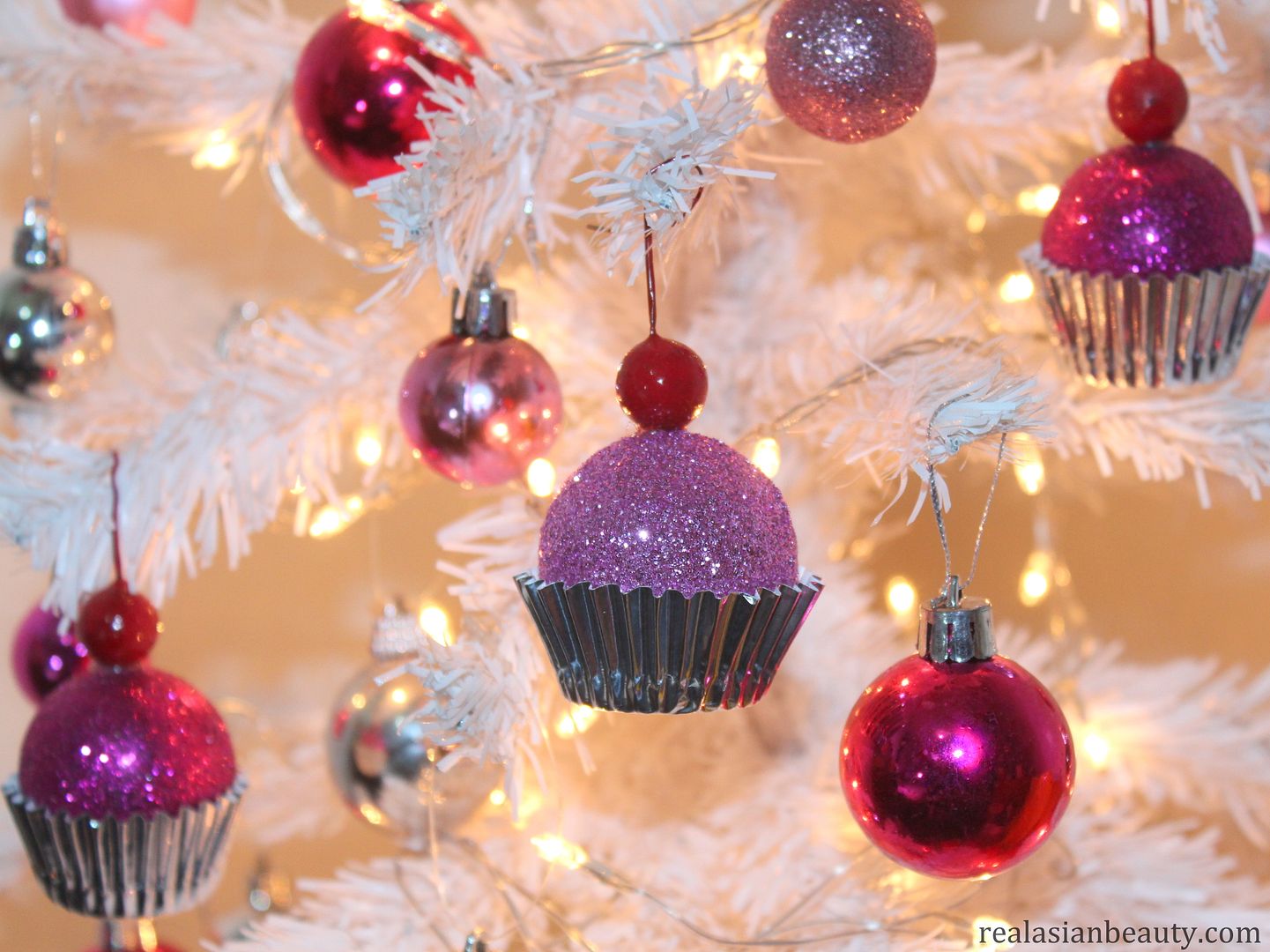 Kristine