If you want natural-looking plump and red lips then lip tint is the product for you! I love Etude House lip tints because their products work well, inexpensive than other brands and did I mention their packaging is insanely cute?
Today, I'm trying a new product that many bloggers and make-up lovers are hyping. We will see if it's really worth the hype! :)
Etude House Rosy Tint Lips lip stain in #3 Rose Petal
Where to get it :

Etude House branches and website
PRICE :

Php 478 or ~$12
It comes in 8 pretty shades. I love that there are a lot of colors to choose from allowing users to choose whether they want to look natural, sweet, sexy or glamorous!
Since the price was a bit steep to purchase all at once, I decided to go for the shade I'd be able to use often.
#3 로즈 페탈 ROSE PETAL.
The tint comes in a tube container with sponge tip to allow easy application.
Here's how my lips look without any product on.
The tint is very creamy and pigmented unlike other lip tints and what's good about this product is that the color is buildable. You may even sport that "gradient lips" Koreans are well known for.
Here's my lips look without any product on. 1 coat, 2 coats and after eating and drinking.
Since I like natural looking lips, I just glided 2 thin layers of the lip tint. This product should work like a lip tint and not as a lipstick.But if you want them lips to be full and bold in color, go ahead and pile some more! :)
Because of the acne breakout I had, I got so used to drinking 8 or more glasses of water a day to wash away toxins. I drink a lot! That's why I need a product that stays even after eating and drinking. How's this product, you ask?
Well, it stains! Big time! Look at that amount of wasted product on my cup. I did not even pile a lot of layer on my lips yet the tint transfered so much on my cup!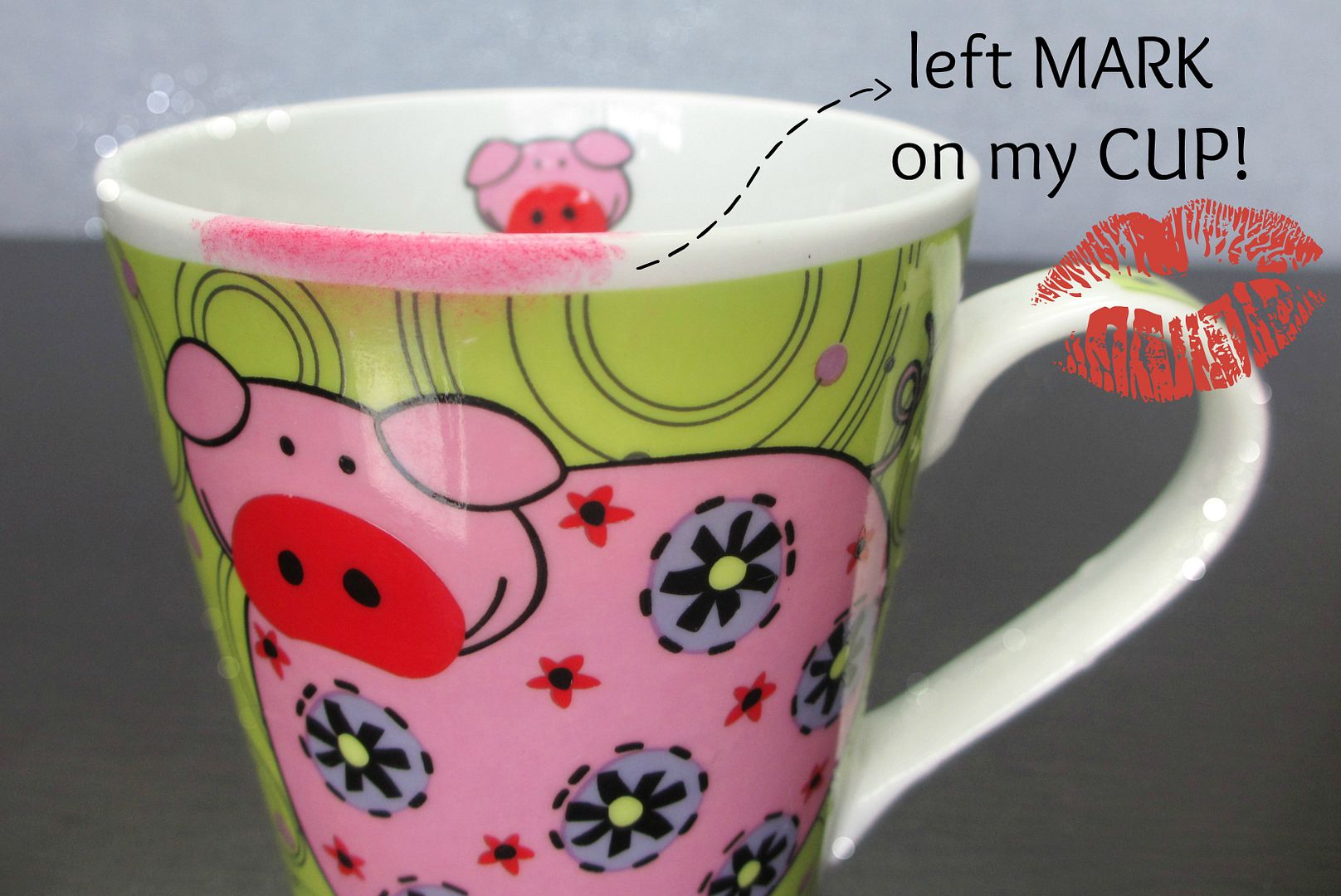 LIKES :
Comes in 8 beautiful shades

Color is buildable

If you love Korean makeup, this is Korean make-up

Love the packaging

Sponge tip makes application easier
DISLIKES :
Scent! What's with that 'rose petal' scent? Smells vintage, if you get what I mean.

Feels a bit heavy and drying on the lips

Tube containers are so hard to squeeze when you are almost out of the product

A bit pricey compared to other Etude House lip tints I've tried
Final look!
To be honest, I bought the product because of all the hype it has been receiving. And because it's new, I felt like I had to try it out, too. I also fell in love with the design on the box!
A good product, actually. If you can afford it, you may even want to collect all 8 shades as they are all so so pretty! However, I didn't like that there was a certain dried rose petal smell almost similar to how I remember my Lola's (grandmother) perfume when I was young. And the formula was a bit drying, especially for my already dry lips.
I'd still prefer my Etude House Fresh Cherry Lip Tint over this, though. I've been using that everyday since August and the bottle still has some product until now! Review of that here.
But if you love Etude House and Korean make-up then definitely give this product a try.
Thanks for reading!
Kristine