I change my nail polish/manicure twice a week. One of the most difficult thing is to pick the right shade. Sometimes, I also tend to forget what polishes/shades I have especially when the bottles are hiding all the way at the back of the cabinet. I know it's not only me that experiences that same dilemma. #firstworldnailartproblems So I came up with a very simple and inexpensive way to organize your nail polishes.
I have quite a lot of nail polishes that I've lost count how many bottles I have. I've also forgotten certain shades or if I have duplicate colors already. Sometimes it gets frustrating when I look at my shopping bag and realize that I have bought a nail polish that I already own.
If you want to see my 2013 nail polish collection, please click HERE.
What you need are your favorite nail polishes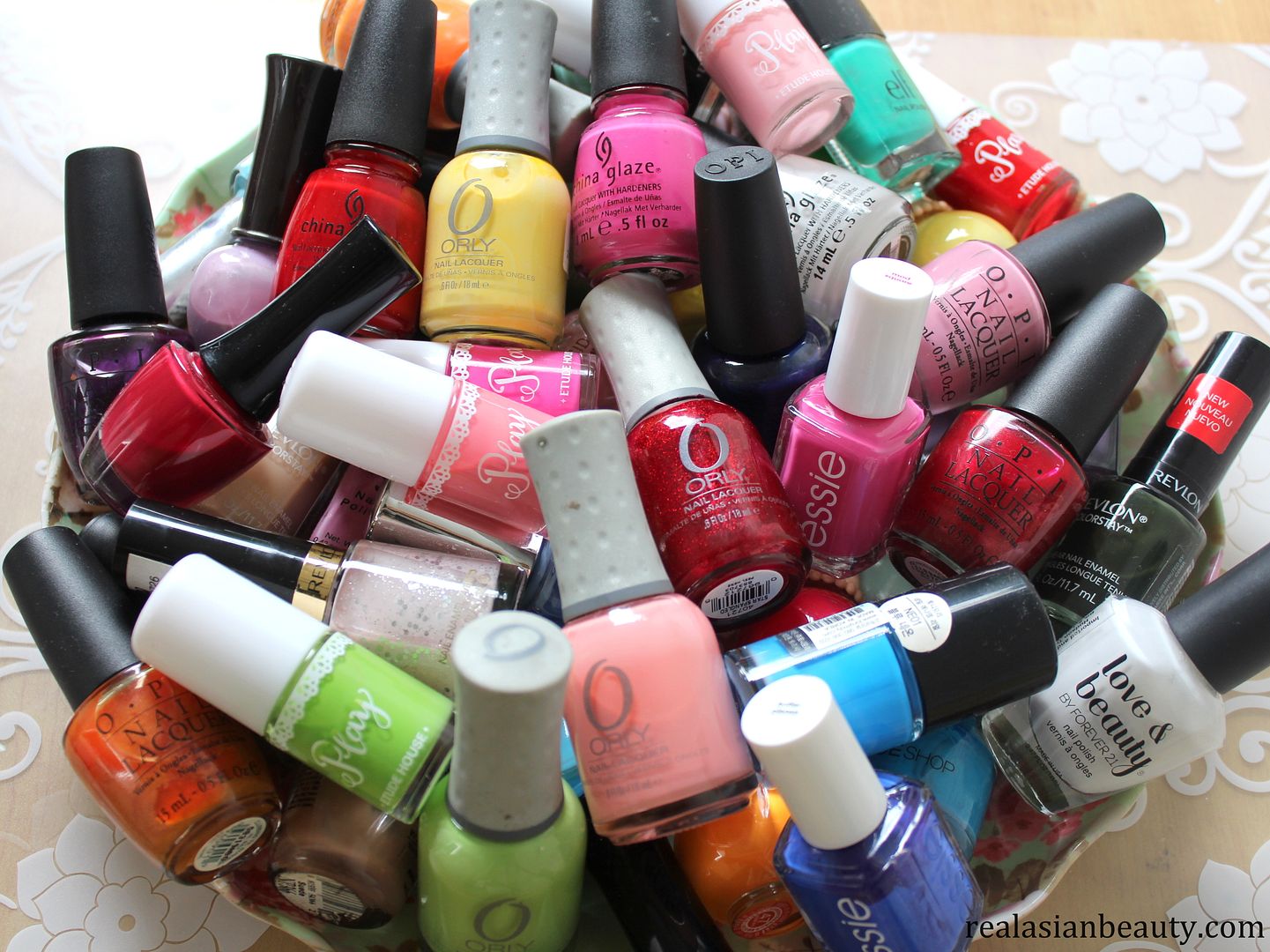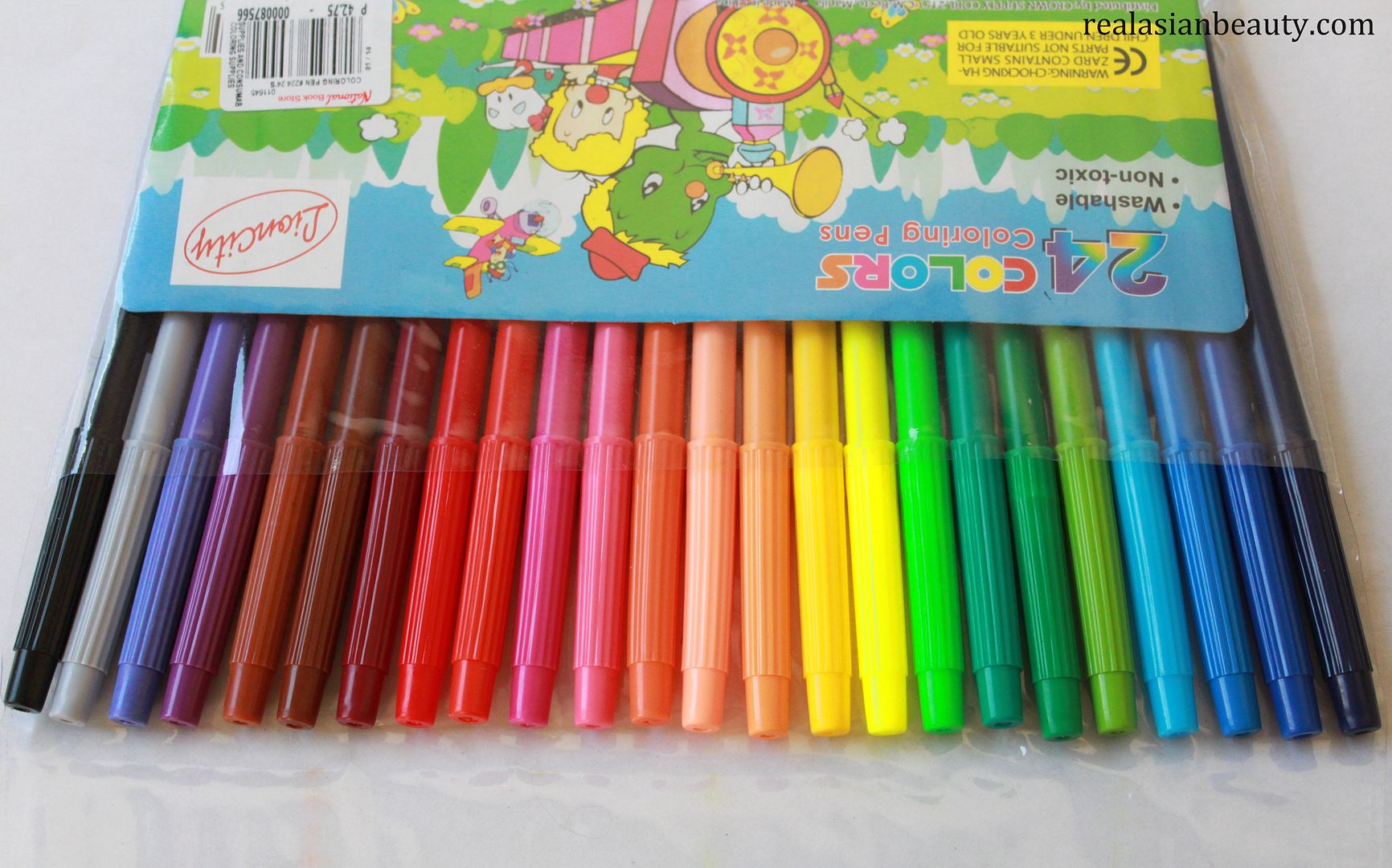 And anything that could be used as stand for the sticks. I'm using this acrylic lipstick holder I got from TriNoma mall for about Php150 ~ $4.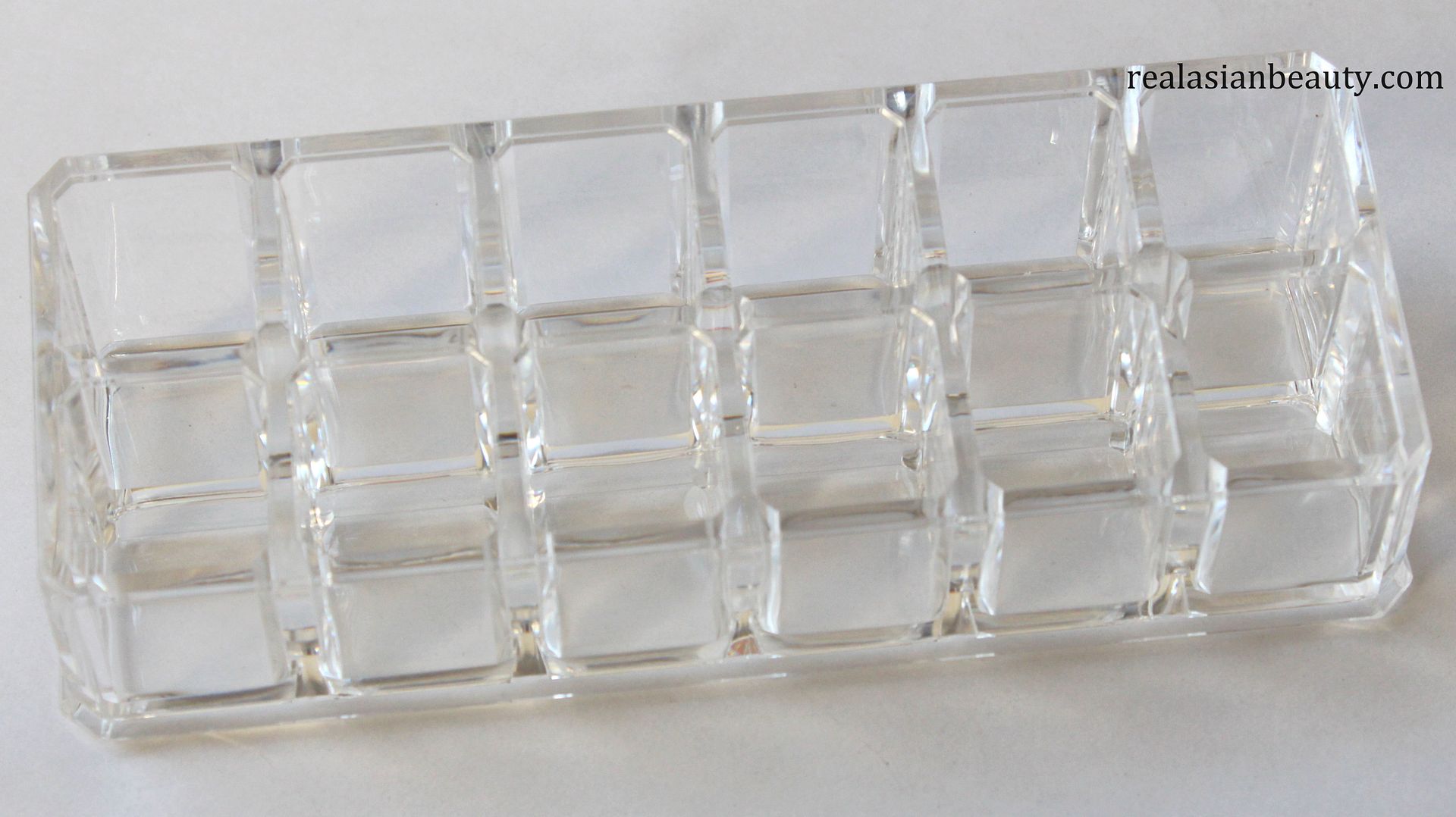 This way, it would be so much easier to know which bottle to pick when you need a specific color. It also prevents you from buying the same nail polish shade. And don't you also love how it looks so professional? I feel like I have my own nail salon in my room because of this nail polish swatch stand! hehe
This is just 1/4 of all my nail polishes, though. I need more popsicle sticks!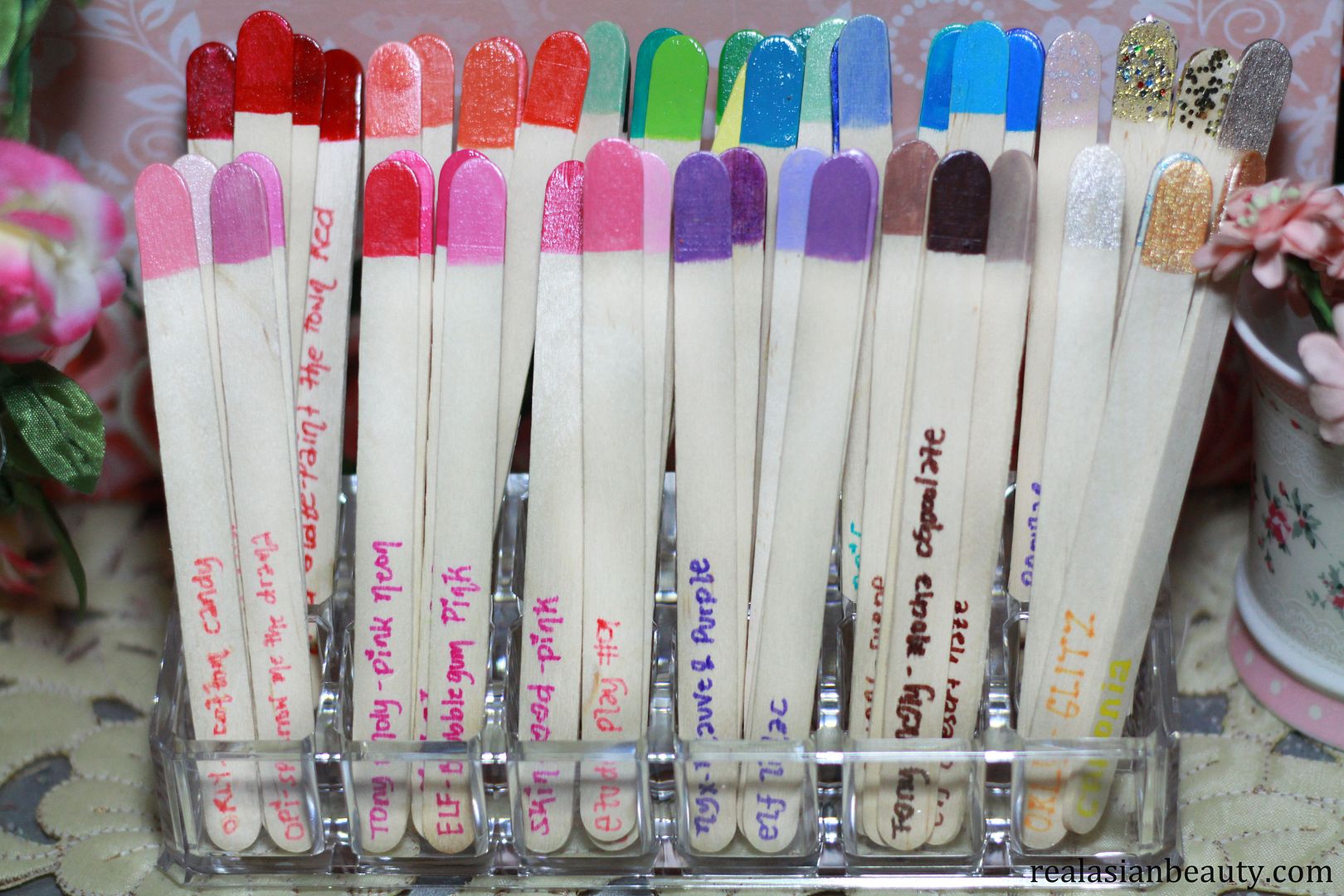 What do you think?