The rainy season is here so we can expect dark and gloomy days soon. We are going to miss the blue sky, bright weather and the flowers, of course!
I love how this jacket that I got from Romwe combines things in 1; The masculinity of a bomber jacket and the femininity of flowers.
You may have noticed that I'm posting a lot of 'outfit of the day' posts lately, I hope you don't mind. It's just that I'm making the most out of the remaining sunny days. It's going to be difficult to take photos when it's stormy already.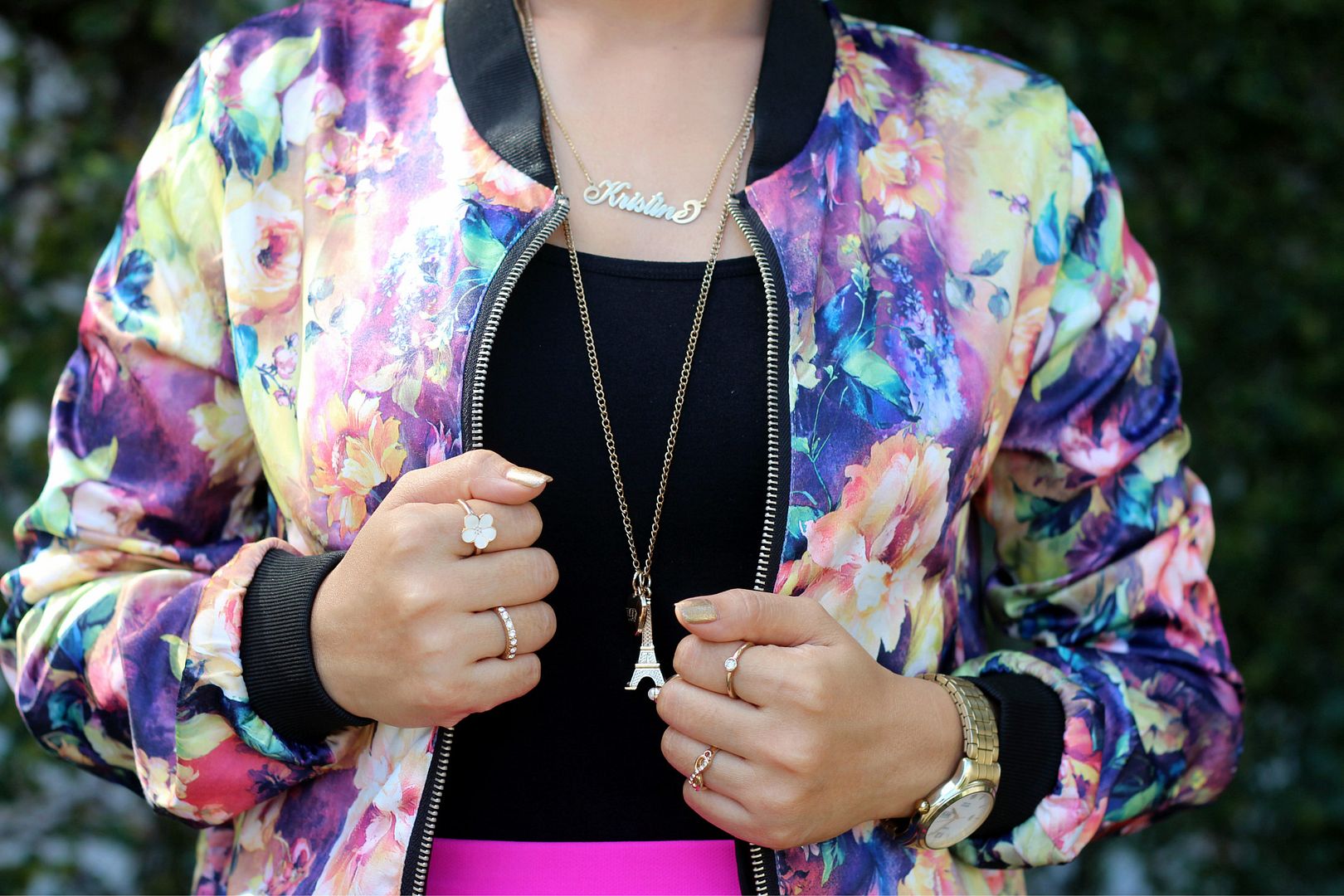 Gold accessories : Forever 21
I don't have any interesting stories to share now because I just spent my whole precious Saturday finishing 17 episodes of The Master's Sun. Oh boy, is So Ji Sub still hot or what?! That ajhussi is still a killer!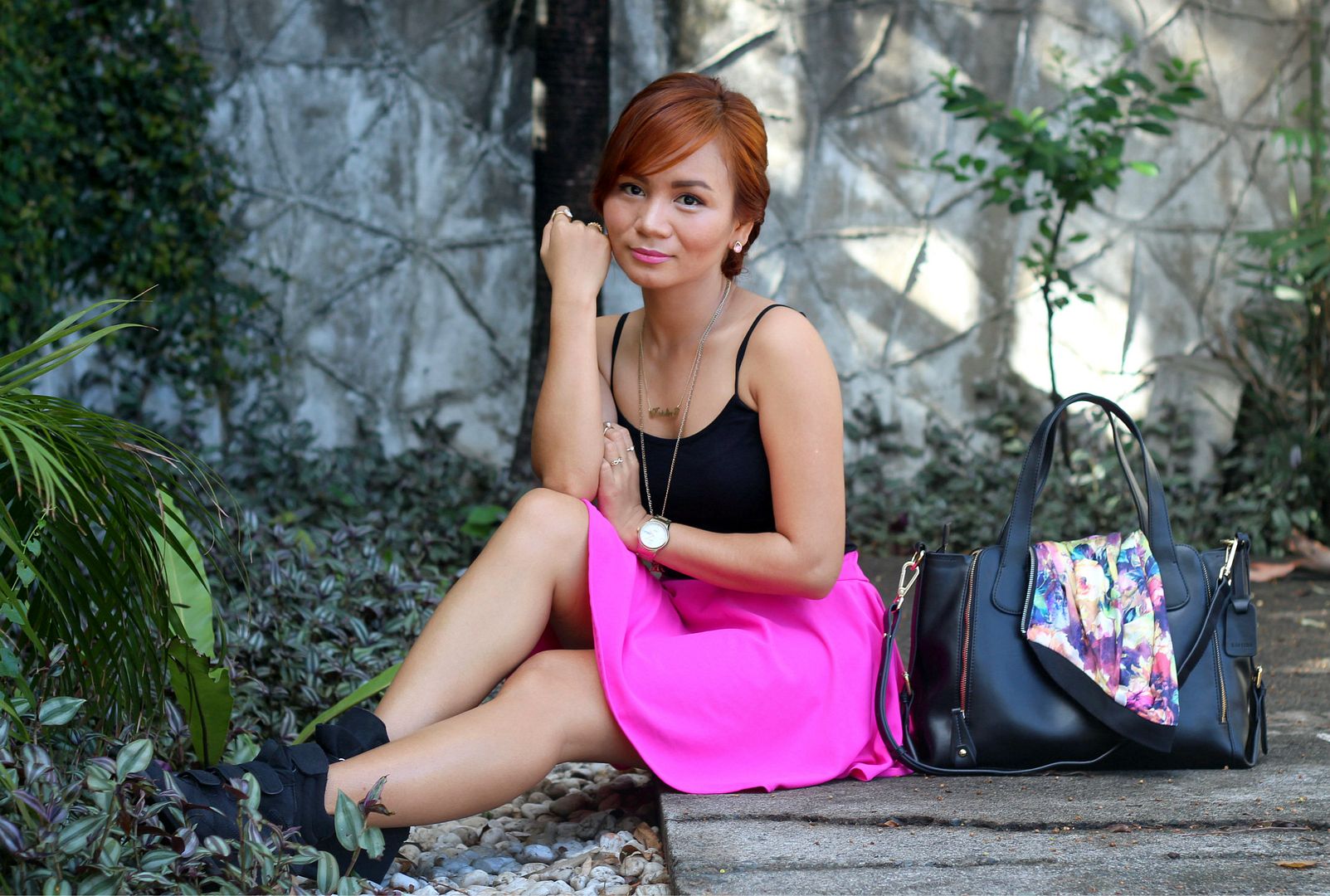 I hope you like this outfit! More to come!
-----------------------
Thanks to April for the photos!