Have you ever gone on a date or to a special occasion but felt a little under-dressed just because you failed to curl your hair? For most women, dressing up and putting make-up on are as important as having the hair done. There's something about gorgeous-looking locks that just completes our look!
But I only have the traditional curlers like the hair straighter/curler and the ConAir curling stick. So, I could only do the same styles over and over. But, I received this very nice set of curling wand from NuMe!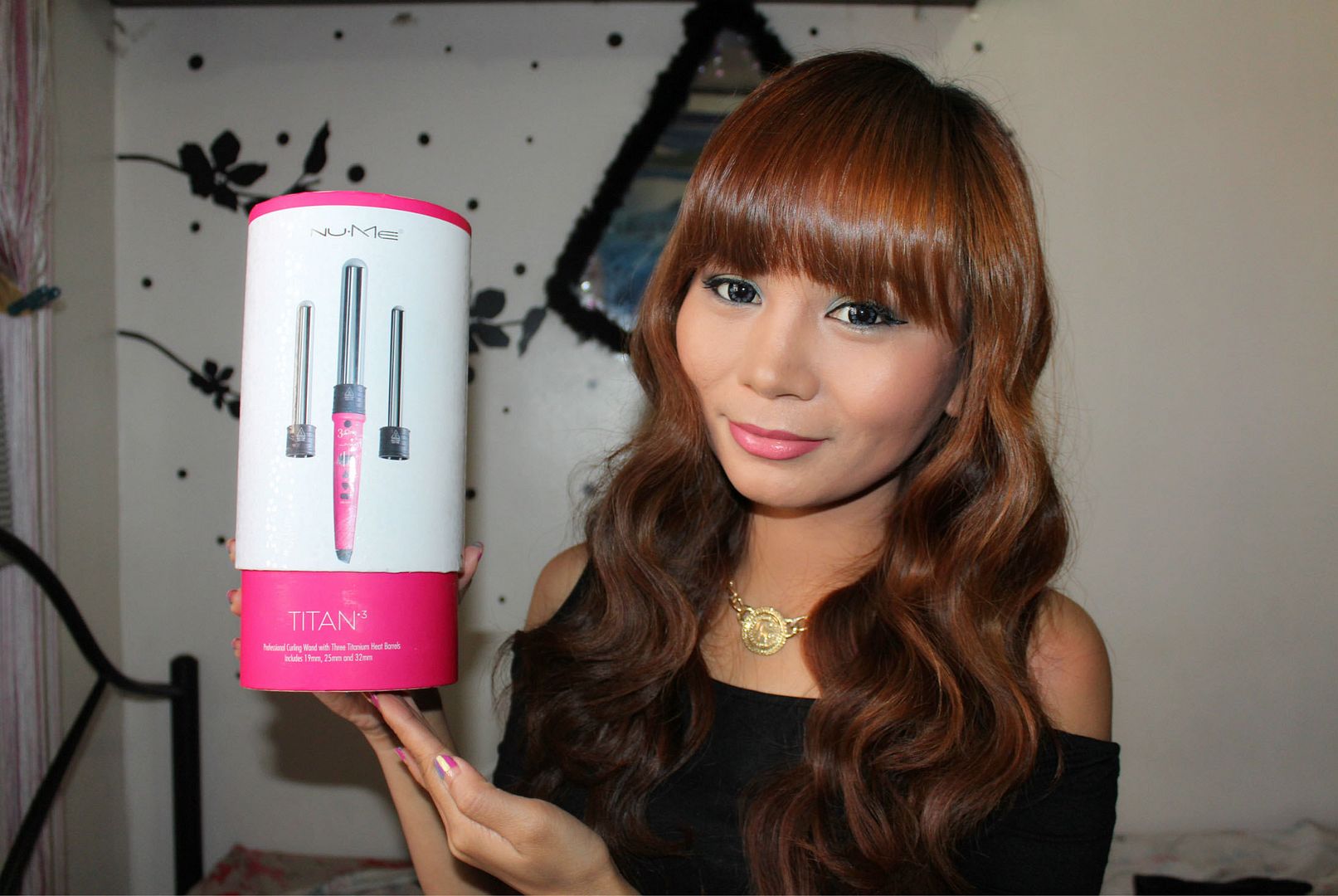 And this could change my hair's story forever. I was able to do 3 easy hair curls using the same set! The best part is that the wand is so easy to use as it is lightweight, made of Titanium and heats up so fast so it lessens the waiting time and the actual curling time.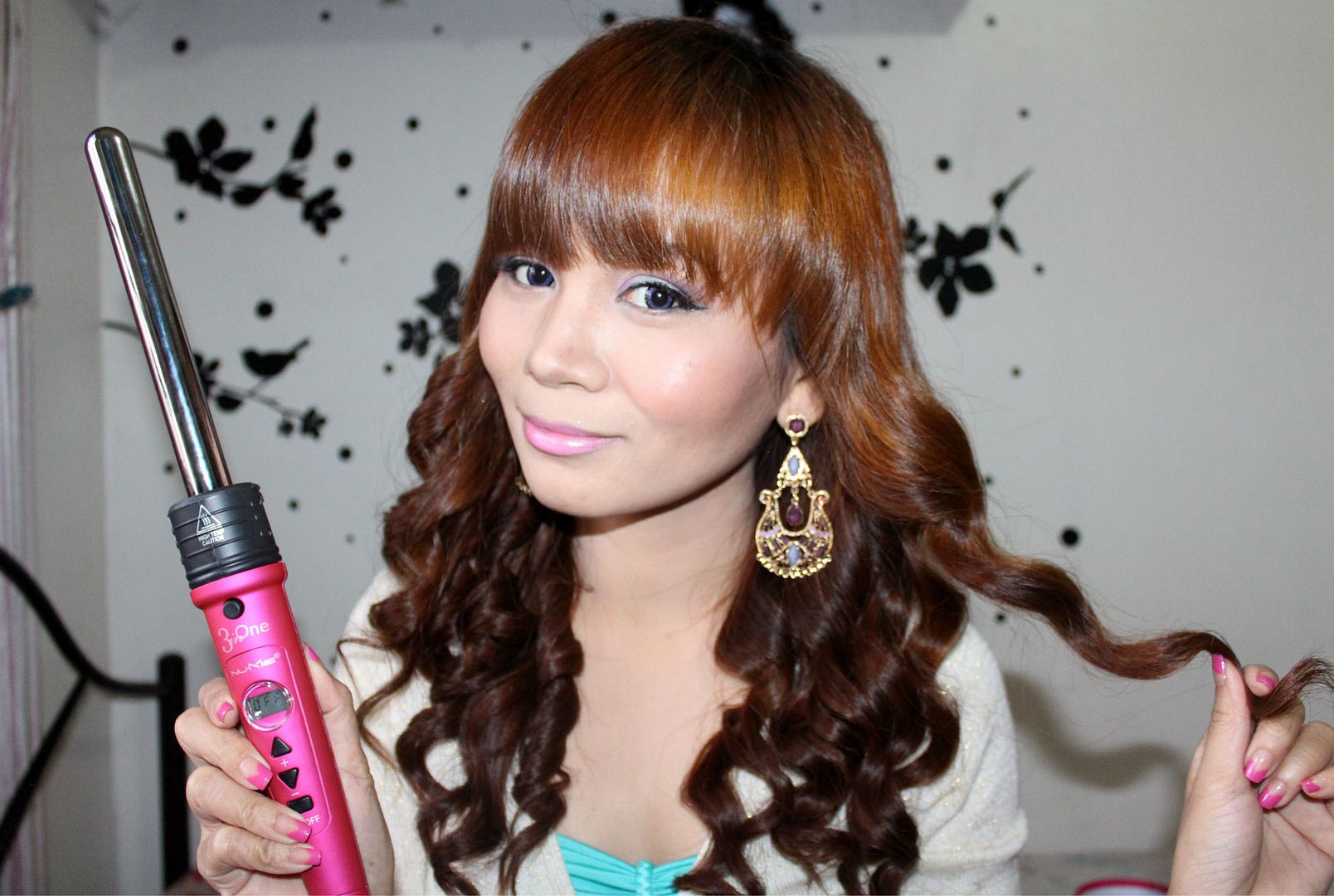 Watch the tutorial here :
WHERE TO GET IT :
Get the

NuMe Titan 3 Curling Wand set

(comes with 3 interchangeable barrels) + FREE shipping to U.S. and Canada for ONLY $99! Click HERE!
Originally sells at $250 so you get $150 savings!
The set comes with 3 barrels in different sizes to suit your every hairstyle need!
1. LARGE 32 MM Barrel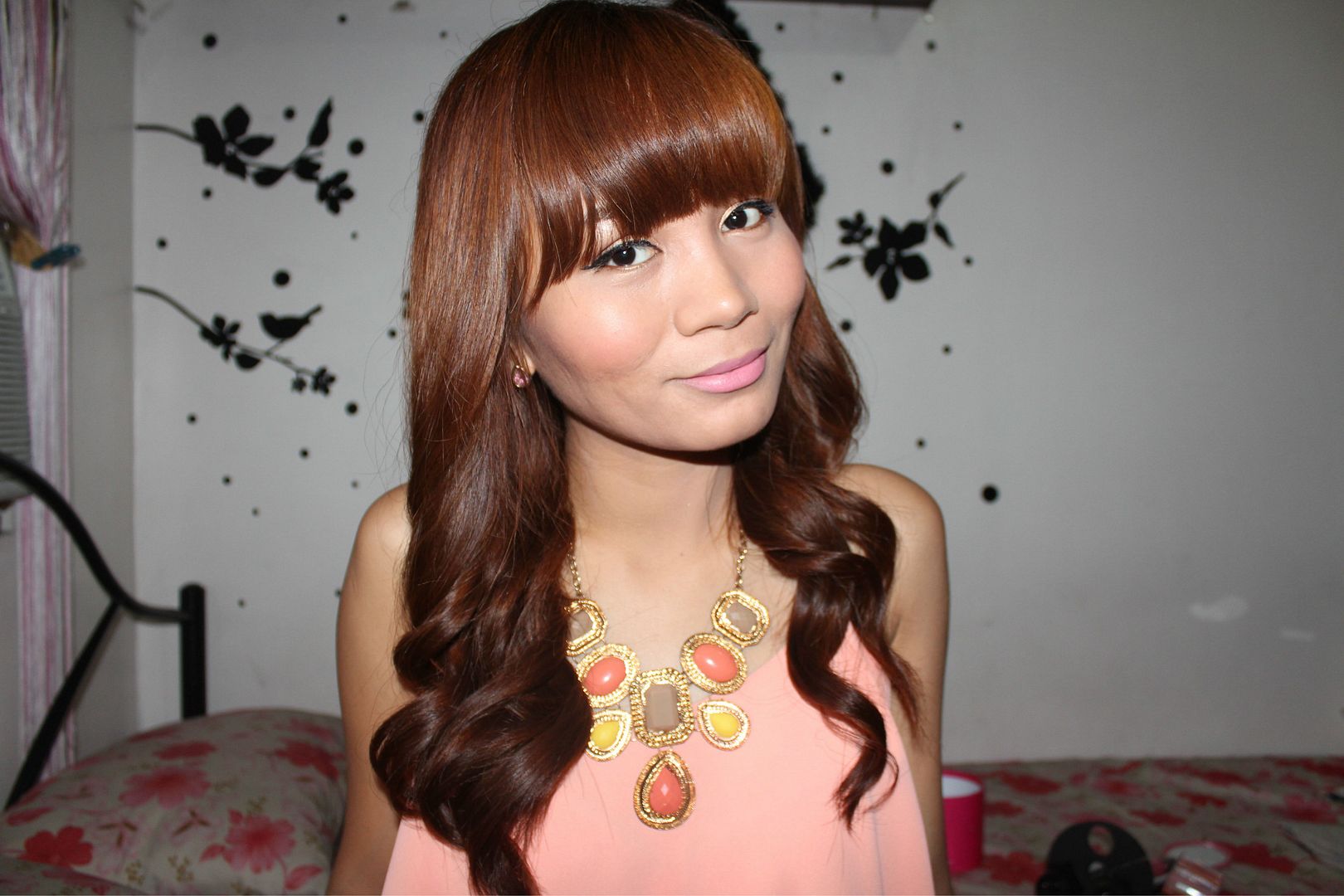 The largest barrel allows you to create soft, loose curls. This hairstyle was the easiest to do out of the three since I only had to take random hair sections and then twist it on the barrel. The titanium barrel heats up fast therefore lessening the time than when I did this using another hair curler.
Curls-piration : Kim Kardashian
2. MEDIUM 25 MM Barrel
The medium barrel could also be used to create slightly smaller hair curls. I, however, found that it is perfect for creating Mool Gyul (
물결웨이브)
inspired by the pretty Korean women. Though Koreans usually do theirs softer and less dramatic. You could also achieve that by running your fingers along your hair to make the waves softer.
Curls-piration : Korean Mool Gyul Wave (Girls Generation)
3. SMALL 19 MM Barrel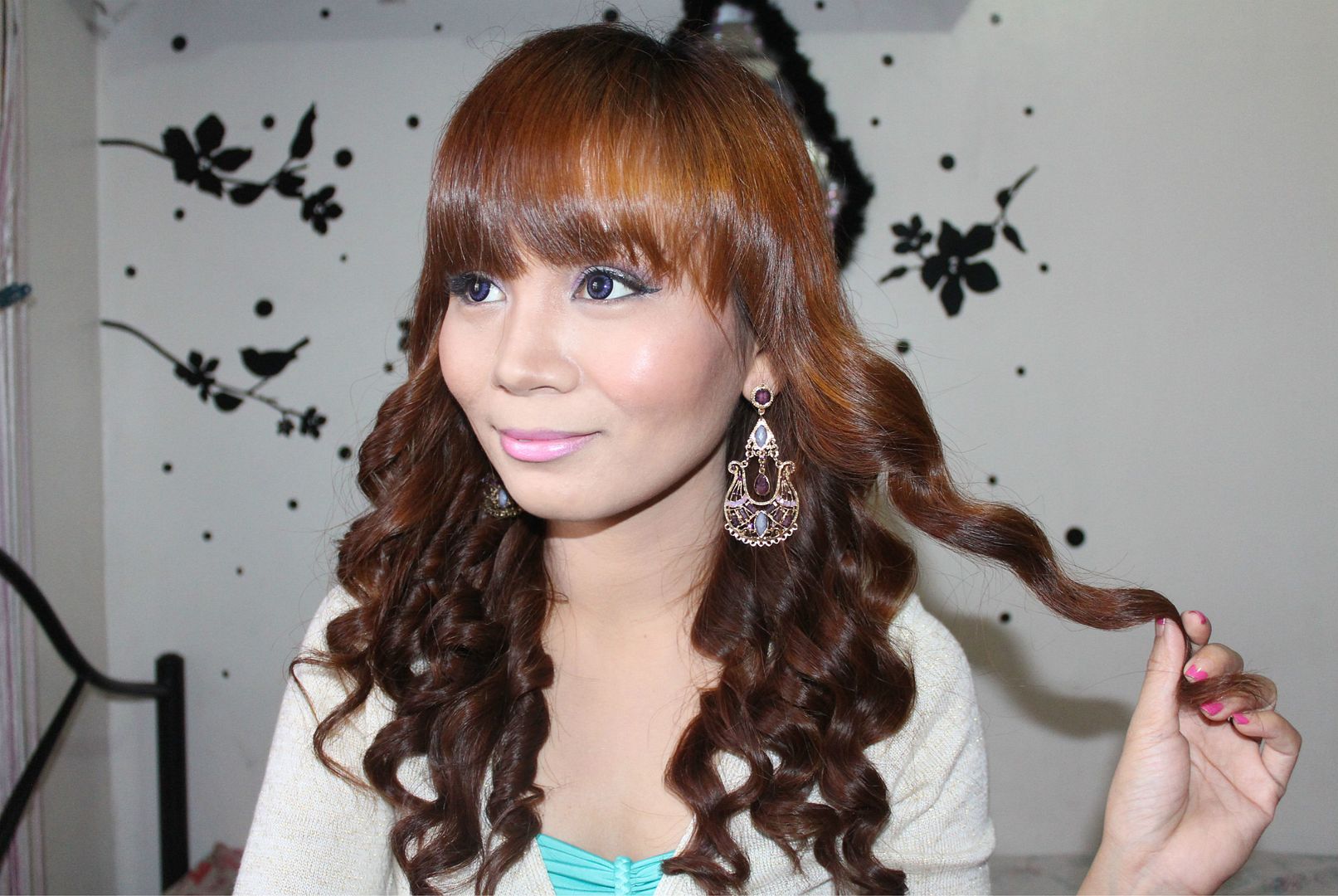 The smallest barrel could be used to create perfect tight curls. Think Goldilocks and Taylor Swift! Ahh, I've been dying to try that kind of hairstyle but it's difficult to achieve if you don't have the right tool. I'm glad I could do that now using the smallest 19mm NuMe barrel.
Curls-piration : Taylor Swift
So those are the 3 hairstyles that you could do with this iron Of course, that does not stop there. There are still a lot of hairstyles and hair curls that you could do using this set. But I found that these 3 are the most common.
Want to order now? Here are the links and discount codes :
Get the NuMe Titan 3 and NuMe sets + Free shipping to U.S. and Canada
LINK :

here
Use the code : AsianBeauty
Get other NuMe products for 50% OFF + Free U.S. Shipping
LINK :

here
Use the code : ILoveCurls
Kristine